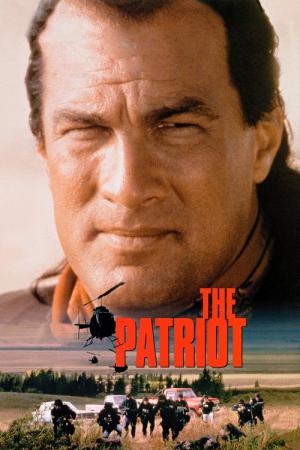 14 Best Movies Like The Patriot ...
If you liked this movie , you will probably love these too! In this list we highlight some of the best films that share a very similar premise to 'The Patriot', and are worth checking out.
1.
We Were Soldiers (2002)
The story of the first major battle of the American phase of the Vietnam War and the soldiers on both sides that fought it.
2h 18m
Director, Screenplay: Randall Wallace
Novel: Harold G. Moore
Novel: Joseph L. Galloway
Action History War
The lifelong friendship between Rafe McCawley and Danny Walker is put to the ultimate test when the two ace fighter pilots become entangled in a love triangle with beautiful Naval nurse Evelyn Johnson. But the rivalry between the friends-turned-foes is immediately put on hold when they find themselves at the center of Japan's devastating attack on Pearl Harbor on Dec. 7, 1941.
3h 3m
Director: Michael Bay
Screenplay: Randall Wallace
War History Romance Drama
Class of 3000 is an American animated television series on Cartoon Network that was created by, was executively produced by, and starred André 3000 of the Hip Hop group OutKast as superstar and music teacher Sunny Bridges, set at Atlanta, Georgia's Westley School of Performing Arts. Mr. Bridges is a jazz and blues artist who occasionally lectures in Atlanta's Little Five Points residential area. It was produced by Tom Lynch Company, Moxie Turtle and Cartoon Network Studios.As of September 25, 2011, it's currently the last Cartoon Network series to be given a TV-Y7 rating without the Fantasy Violence side rating to accompany it as an ironic result. It is also the final Cartoon Network show which aired at the time Jim Samples had been in charge of Cartoon Network.
30m
Creator: André Benjamin
Creator: Thomas W. Lynch
Animation Comedy
Set right before the fall of Thailand's old capital, Ayuttaya, Bang Rajan draws on the legend of a village of fighters who bravely fended off the Burmese armies. With no support from the Royal army, the villagers drives the invading Burmese away many times until their names have become legendary during the time. As each subsequent battles becomes fiercer, the villagers tries to forge a canon to battle the enemy in a final battle where everyone, women and children included, die in combat.
1h 53m
Director, Writer: Tanit Jitnukul
Writer: Bunthin Thuaykaew
Writer: Kongkiat Khomsiri
Writer: Patikarn Phejmunee
Action History War
In 208 A.D., in the final days of the Han Dynasty, shrewd Prime Minster Cao convinced the fickle Emperor Han the only way to unite all of China was to declare war on the kingdoms of Xu in the west and East Wu in the south. Thus began a military campaign of unprecedented scale. Left with no other hope for survival, the kingdoms of Xu and East Wu formed an unlikely alliance.
2h 30m
Director, Screenplay: John Woo
Novel: Luo Guanzhong
Screenplay: Cheng Kuo
Screenplay: Sheng Heyu
Screenplay: Chan Hon
Action Adventure Drama War
After proving himself on the field of battle in the French and Indian War, Benjamin Martin wants nothing more to do with such things, preferring the simple life of a farmer. But when his son Gabriel enlists in the army to defend their new nation, America, against the British, Benjamin reluctantly returns to his old life to protect his son.
2h 45m
Director: Roland Emmerich
Screenplay: Robert Rodat
Drama History War Action
Enraged at the slaughter of Murron, his new bride and childhood love, Scottish warrior William Wallace slays a platoon of the local English lord's soldiers. This leads the village to revolt and, eventually, the entire country to rise up against English rule.
2h 58m
Author, Screenplay: Randall Wallace
Director: Mel Gibson
Action Drama History War
8.
300: Rise of an Empire (2014)
Greek general Themistokles attempts to unite all of Greece by leading the charge that will change the course of the war. Themistokles faces the massive invading Persian forces led by mortal-turned-god, Xerxes and Artemesia, the vengeful commander of the Persian navy.
1h 42m
Director: Noam Murro
Novel: Frank Miller
Screenplay: Zack Snyder
Screenplay: Kurt Johnstad
Action Drama
Britain, A.D. 117. Quintus Dias, the sole survivor of a Pictish raid on a Roman frontier fort, marches north with General Virilus' legendary Ninth Legion, under orders to wipe the Picts from the face of the Earth and destroy their leader, Gorlacon.
1h 37m
Director, Writer: Neil Marshall
Adventure Action Drama
Four Navy SEALs on a covert mission to neutralize a high-level Taliban operative must make an impossible moral decision in the mountains of Afghanistan that leads them into an enemy ambush. As they confront unthinkable odds, the SEALs must find reserves of strength and resilience to fight to the finish.
2h 1m
Director, Writer: Peter Berg
War Action Drama History
In the last months of World War II, as the Allies make their final push in the European theatre, a battle-hardened U.S. Army sergeant named 'Wardaddy' commands a Sherman tank called 'Fury' and its five-man crew on a deadly mission behind enemy lines. Outnumbered and outgunned, Wardaddy and his men face overwhelming odds in their heroic attempts to strike at the heart of Nazi Germany.
2h 15m
Director, Writer: David Ayer
War Drama Action
New York trapper Tom Dobb becomes an unwilling participant in the American Revolution after his son Ned is drafted into the Army by the villainous Sergeant Major Peasy. Tom attempts to find his son, and eventually becomes convinced that he must take a stand and fight for the freedom of the Colonies, alongside the aristocratic rebel Daisy McConnahay. As Tom undergoes his change of heart, the events of the war unfold in large-scale grandeur.
2h 6m
Director: Hugh Hudson
Screenplay: Robert Dillon
Adventure Drama History War
13.
American Soldiers (2005)
Iraq, 2004: during a routine sortie a US patrol is ambushed and the young soldiers are forced to put their training and skills into action fast. A determined foe with superior local knowledge, the Fedayeen insurgents soon draw them into close quarter combat and a desperate fight for survival.
1h 43m
Director: Sidney J. Furie
Writer: Greg Mellott
Drama Action History Thriller War
In the summer of 1863, General Robert E. Lee leads the Confederate Army of Northern Virginia into Gettysburg, Pennsylvania with the goal of marching through to Washington, D.C. The Union Army of the Potomac, under the command of General George G. Meade, forms a defensive position to confront the rebel forces in what will prove to be the decisive battle of the American Civil War.
4h 31m
Director, Screenplay: Ronald F. Maxwell
Drama History War
explore
Check out more list from our community