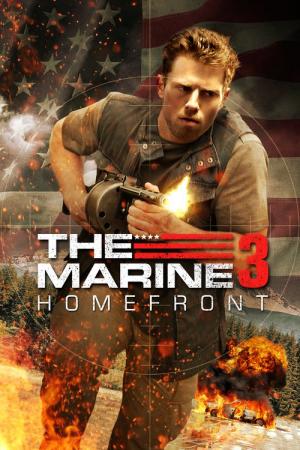 10 Best Movies Like The Marine ...
If you liked this one , you will for sure love these too! In this list we highlight some of the best films that share a very similar premise to 'The Marine 3: Homefront', and are worth checking out.
1.
Operation Rogue (2014)
2.
Live Free or Die Hard (2007)
2h 8m Action Thriller
John McClane is back and badder than ever, and this time he's working for Homeland Security. He calls on the services of a young hacker in his bid to stop a ring of Internet terrorists intent on taking control of America's computer infrastructure.
1h 43m Action Thriller
This action-packed thriller takes place on the soon-to-be-decommissioned USS Missouri. Disgruntled ex-CIA operative Strannix, his assistant Krill and their group of terrorists seize the battleship with nuclear blackmail in mind. They've planned for every contingency but ignore the ship's cook, former Navy SEAL Casey Ryback -- an error that could be fatal.
5.
Deadly Outbreak (1995)
1h 29m Action Thriller
NATO operative Jacques Kristoff (Jean-Claude Van Damme) is summoned into action—on his birthday, no less—to track down Galina Konstantin (Laura Harring), who has stolen an extremely valuable and dangerous top-secret container from the Slovakian Government. Finding Galina doesn't take long, and Jacques must wrap up the mission by returning Galina and the contraband to his superiors by train. Things seem to be going smoothly as Jacques and Galina board the train posing as a couple, but soon all hell breaks loose.
1h 30m Action Crime
After the murder of their families by a terrorist bomb, five young adults are trained as a hi-tech, anti-terrorist team with a mission to search and destroy high-profile terrorist groups.
1h 33m Thriller Action
A family man who turns out to be a retired mob enforcer must travel across the country to find his daughter who has gone missing.
10.
Direct Contact (2009)
1h 30m Action Adventure Thriller
An imprisoned ex-US Special forces operative in Eastern Europe, is offered his freedom and money to rescue an American woman, who has been kidnapped by a ruthless warlord. But, shortly after freeing her discovers that the kidnap story was just a ruse to bring her out into the open.
explore
Check out more list from our community