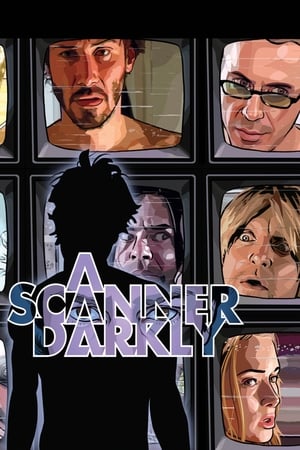 27 Best Movies Like A Scanner Darkly ...
If you liked this movie , you will for sure love these too! In this list we highlight some of the best films that share a very similar mood to '', and are worth checking out.
1h 39m Animation Drama
Waking Life is about a young man in a persistent lucid dream-like state. The film follows its protagonist as he initially observes and later participates in philosophical discussions that weave together issues like reality, free will, our relationships with others, and the meaning of life.
1h 30m Animation Drama Mystery Science Fiction Thriller
When a machine that allows therapists to enter their patient's dreams is stolen, all hell breaks loose. Only a young female therapist can stop it: Paprika.
28m Sci-Fi & Fantasy Animation Action & Adventure
Psycho-Pass is set in a futuristic era in Japan where the Sibyl System, a powerful network of psychometric scanners, actively measures the biometrics of its citizens' minds. The resulting assessment is called a Psycho-Pass. When the calculated likelihood of an individual committing a crime, measured by the Crime Coefficient index, exceeds an accepted threshold, he or she is pursued, apprehended, and either arrested or decomposed by the field officers of the Crime Investigation Department of the Public Safety Bureau.
1h 45m Action Animation Science Fiction
To find Ilona and unlock the secrets of her disappearance, Karas must plunge deep into the parallel worlds of corporate espionage, organized crime and genetic research - where the truth imprisons whoever finds it first and miracles can be bought but at a great price.
5.
Waltz with Bashir (2008)
1h 30m Drama Animation War Documentary
Director and Israeli army veteran Ari Folman interviews friends and former soldiers about their memories of the 1982 Lebanon war and especially the Sabra and Shatila massacre in Beirut. The usage of animation enabled Folman to illustrate their personal memories and dreams.
1h 26m Animation Drama Science Fiction Thriller
In the near future, oil reserves are nearly depleted and Europe is connected by series of underground tunnels. While navigating these tunnels, Roger hears voices, one in particular. Seeking a way to rid himself of the voice only leads Roger deeper into a bizarre conspiracy of control - mind and body.
7.
Cowboy Bebop: The Movie (2001)
1h 55m Action Animation Science Fiction
The year is 2071. Following a terrorist bombing, a deadly virus is released on the populace of Mars and the government has issued the largest bounty in history, for the capture of whoever is behind it. The bounty hunter crew of the spaceship Bebop; Spike, Faye, Jet and Ed, take the case with hopes of cashing in the bounty. However, the mystery surrounding the man responsible, Vincent, goes deeper than they ever imagined, and they aren't the only ones hunting him.
8.
Ghost in the Shell (1995)
1h 23m Action Animation Science Fiction
In the year 2029, the barriers of our world have been broken down by the net and by cybernetics, but this brings new vulnerability to humans in the form of brain-hacking. When a highly-wanted hacker known as 'The Puppetmaster' begins involving them in politics, Section 9, a group of cybernetically enhanced cops, are called in to investigate and stop the Puppetmaster.
9.
Patlabor: The Movie (1989)
1h 40m Action Animation Science Fiction
A mysterious suicide and a series of unmanned robot run-aways sparks off a Police investigation into the suspicious software on-board thousands of industrial robots around Tokyo.
2h 2m Drama Science Fiction Animation
An aging, out-of-work actress accepts one last job, though the consequences of her decision affect her in ways she didn't consider.
11.
Ghost in the Shell 2.0 (2008)
1h 25m Action Animation Science Fiction
In the year 2029, Section 9, a group of cybernetically enhanced cops, are called in to investigate and stop a highly-wanted hacker known as 'The Puppetmaster'. Ghost in the Shell 2.0 is a reproduced version of its original 1995 counterpart. Among a numerous enhancements, for the film's 2.0 release, were a number of scenes were overhauled with 3D animation, visual improvements, and soundtrack rerecorded in 6.1 surround sound.
12.
Ghost in the Shell 2: Innocence (2004)
1h 40m Animation Drama Science Fiction
Groundbreaking director Mamoru Oshii continues to push the boundaries of art and anime with this universally acclaimed cyber thriller following cyborg detective Batou as he tries to unravel the reasons for a murderous robot revolt in the year 2032. A quest for a killer that becomes a mind bending search for the meaning of life.
1h 20m Drama
Admiral Yi Sun-shin, who led the Joseon Navy to a myth of invincibility during the Hideyoshi invasion, was a true soldier and leader who struggled to protect people. Drama Yi Sun-shin is not a biography of Admiral Yi Sun-shin, nor does it inetnd to reconstruct a part of the Joseon Dynasty that existed in the 16th century. This drama will merely look into many human beings, incliuding Yi Sun-shin, who underwent an extreme situation. It is not just a historical drama series. It's rather about human nature that makes both of the war and peace. It is a Korean version of "War and Peace" in 21st century. No hero has ever been sent by heaven. He has emerged as one ultimately after undergoing a lifelong process. Drama Yi Sun-shin is designed to shed a new light upon him as a human being.
14.
Batman: The Dark Knight Returns, Part 1 (2012)
1h 16m Action Animation Mystery
Batman has not been seen for ten years. A new breed of criminal ravages Gotham City, forcing 55-year-old Bruce Wayne back into the cape and cowl. But, does he still have what it takes to fight crime in a new era?
1h 21m TV Movie Romance Comedy Drama
When Sunny and Tom are reunited shortly before their respective weddings, the former lovers realize how much they still love each other. The pair must decide whether to turn their backs on the safe and sensible futures they had planned for themselves.
16.
Batman: The Dark Knight Returns, Part 2 (2013)
1h 18m Action Animation Mystery
Batman has stopped the reign of terror that The Mutants had cast upon his city. Now an old foe wants a reunion and the government wants The Man of Steel to put a stop to Batman.
17.
Batman: Year One (2011)
1h 4m Action Adventure Animation Crime
When Bruce Wayne and James Gordon move to Gotham City, the idealistic Wayne declares war on the city's criminals, swiftly becoming Batman in the process.
18.
The Motel Life (2012)
1h 35m Drama Mystery Thriller
A pair of working-class brothers flee their Reno Motel after getting involved in a fatal hit-and-run accident.
19.
Jin-Roh: The Wolf Brigade (1999)
1h 42m Animation Science Fiction Thriller Drama
A member of an elite paramilitary counter-terrorism unit becomes traumatized after witnessing the suicide bombing of a young girl and is forced to undergo retraining. However, unbeknownst to him, he becomes a key player in a dispute between rival police divisions, as he finds himself increasingly involved with the sister of the girl he saw die.
1h 48m Animation Science Fiction
Kenichi and his detective uncle, Shunsaku Ban, leave Japan to visit Metropolis, in search of the criminal, Dr. Laughton. However, when they finally find Dr. Laughton, Kenichi and Shunsaku find themselves seperated and plunged into the middle of a larger conspiracy. While Shunsaku searches for his nephew and explanations, Kenichi tries to protect Tima (a mysterious young girl), from Duke Red and his adopted son Rock, both of whom have very different reasons for wanting to find her.
21.
Evangelion: 3.0 You Can (2012)
1h 36m Animation Science Fiction Action Drama
Fourteen years after Third Impact, Shinji Ikari awakens to a world he does not remember. He hasn't aged. Much of Earth is laid in ruins, NERV has been dismantled, and people who he once protected have turned against him. Befriending the enigmatic Kaworu Nagisa, Shinji continues the fight against the angels and realizes the fighting is far from over, even when it could be against his former allies. The characters' struggles continue amidst the battles against the angels and each other, spiraling down to what could inevitably be the end of the world.
22.
WXIII: Patlabor the Movie 3 (2002)
1h 47m Action Animation Science Fiction
Set in the year 2000 (between the events of Patlabor and Patlabor 2), when the level of Labor accidents begin to escalate around Tokyo Bay, police detectives Kusumi and Hata are assigned to investigate. What they discover leads to a series of government cover-ups, conspiracy concerning a new biological weapon entitled WXIII-Wasted Thirteen and a tragic, personal connection to Hata. The only hope to stop this threat is to cooperate with the military and lead WXIII into a showdown with the Labors of Special Vehicle Division 2.
23.
Batman & Mr. Freeze: SubZero (1998)
24.
Ghost in the Shell: Stand Alone Complex (2002)
25m Animation Sci-Fi & Fantasy
In the future when technological enhancements and robotics are a way of life, Major Motoko Kusanagi and Section 9 take care of the jobs that are too difficult for the police. Section 9 employs hackers, sharpshooters, detectives and cyborgs all in an effort to thwart cyber criminals and their plans to attack the innocent.
25.
Armitage III: Dual Matrix (2002)
1h 30m Thriller Action Animation Science Fiction Adventure
Naomi Armitage and Ross Sylibus have changed their names and live with their daughter Yoko as a happy and normal family on Mars — until an android riot breaks out at an anti-matter plant on Earth.
26.
Neon Genesis Evangelion: The End of Evangelion (1997)
1h 27m Drama Science Fiction Animation Action
The second of two theatrically released follow-ups to the Neon Genesis Evangelion series. Comprising of two alternate episodes which were first intended to take the place of episodes 25 and 26, this finale answers many of the questions surrounding the series, while also opening up some new possibilities.
explore
Check out more list from our community