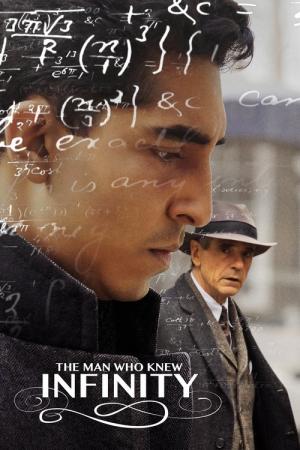 13 Best Movies Like The Man Who Knew Infinity ...
If you liked this one , you will for sure love these too! In this collection we highlight some of the best films that share a very similar premise to 'The Man Who Knew Infinity', and are worth checking out.
1.
Flash of Genius (2008)
1h 59m Drama
In this David vs. Goliath drama based on a true story, college professor Robert Kearns goes up against the giants of the auto industry when they fail to give him credit for inventing intermittent windshield wipers. Kearns doggedly pursues recognition for his invention, as well as the much-deserved financial rewards for the sake of his wife and six kids.
2.
The Diving Bell and the Butterfly (2007)
1h 52m Drama
The true story of Elle France editor Jean-Dominique Bauby, who, in 1995 at the age of 43, suffered a stroke that paralyzed his entire body, except his left eye. Using that eye to blink out his memoir, Bauby eloquently described the aspects of his interior world, from the psychological torment of being trapped inside his body to his imagined stories from lands he'd only visited in his mind.
3.
A Beautiful Mind (2001)
2h 15m Drama Romance
John Nash is a brilliant but asocial mathematician fighting schizophrenia. After he accepts secret work in cryptography, his life takes a turn for the nightmarish.
1h 48m Drama
A biopic of Temple Grandin, an autistic woman who has become one of top scientists in humane livestock handling.
1h 43m Drama
In this true story told through flashbacks, Christy Brown is born with crippling cerebral palsy into a poor, working-class Irish family. Able only to control movement in his left foot and to speak in guttural sounds, he is mistakenly believed to have a intellectual disability for the first ten years of his life.
6.
Good Will Hunting (1997)
2h 7m Drama
Will Hunting has a genius-level IQ but chooses to work as a janitor at MIT. When he solves a difficult graduate-level math problem, his talents are discovered by Professor Gerald Lambeau, who decides to help the misguided youth reach his potential. When Will is arrested for attacking a police officer, Professor Lambeau makes a deal to get leniency for him if he will get treatment from therapist Sean Maguire.
7.
Prick Up Your Ears (1987)
8.
The Social Network (2010)
2h 1m Drama
On a fall night in 2003, Harvard undergrad and computer programming genius Mark Zuckerberg sits down at his computer and heatedly begins working on a new idea. In a fury of blogging and programming, what begins in his dorm room as a small site among friends soon becomes a global social network and a revolution in communication. A mere six years and 500 million friends later, Mark Zuckerberg is the youngest billionaire in history... but for this entrepreneur, success leads to both personal and legal complications.
10.
The Imitation Game (2014)
1h 53m History Drama Thriller War
Based on the real life story of legendary cryptanalyst Alan Turing, the film portrays the nail-biting race against time by Turing and his brilliant team of code-breakers at Britain's top-secret Government Code and Cypher School at Bletchley Park, during the darkest days of World War II.
11.
The End of the Tour (2015)
1h 46m Drama
The story of the five-day interview between Rolling Stone reporter David Lipsky and acclaimed novelist David Foster Wallace, which took place right after the 1996 publication of Wallace's groundbreaking epic novel, 'Infinite Jest.'
2h 15m Drama
Lorenzo Odone was a normal child until the age of 7, until he started experiencing blackouts, memory lapses and other strange mental phenomena. Eventually diagnosed as suffering from ALD—an extremely rare and incurable degenerative brain disorders—his parents, frustrated at the failings of conventional medicine, start their quest for an unothadox treatment.
13.
Georgia O'Keeffe (2009)
1h 29m Drama Romance TV Movie
Biopic of American artist Georgia O'Keeffe and her husband, photographer Alfred Stieglitz.
explore
Check out more list from our community