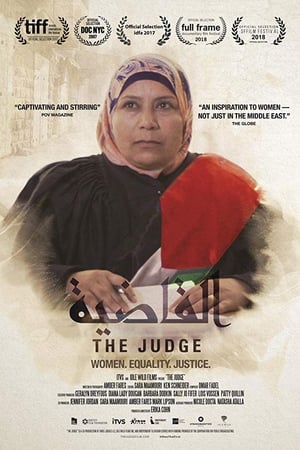 10 Best Movies Like The Judge ...
If you liked this one , you will definitely love these too! In this selection we highlight some of the best films that share a very similar premise to 'The Judge', and are worth checking out.
1.
...and justice for all. (1979)
1h 59m Crime Drama Thriller
An ethical Baltimore defense lawyer disgusted with rampant legal corruption is forced to defend a judge he despises in a rape trial under the threat of being disbarred.
2.
The Face of an Angel (2014)
1h 40m Drama Thriller
Both a journalist and a documentary filmmaker chase the story of a murder and its prime suspect.
1h 27m Comedy Action Adventure
Imagine Wes Anderson's Bottle Rocket fused with the reality TV show Survivor, and you might get the slightest inkling of this hilarious buddy-comedy-crime-caper that spins entirely off the rails. Two party-animal, reality TV stars (Jason Trost - The FP, and Lucas Till - X-Men: First Class) are stranded in Thailand. The only way home, and last chance of reclaiming their reality star-status? A treasure map... to a treasure map... Hilarity and adventure ensue in this indie comedic gem.
4.
Fathers and Sons (2005)
1h 41m Drama TV Movie
Intertwined tales of three families who grow up on the same street, focusing on the relationship of fathers and sons. The first section features Anthony and Jenny and traces the father-son bond that develops between Anthony and his newborn son over 30 years. The second story centers on the affairs of an airline pilot who shares a house but not a life with his wife. He crosses paths with an unusual woman and spends an extraordinary night with his son. The final chapter follows the homecoming of Elliot to his estranged family. As his father dies, Elliot meets and falls in love with a woman who sees past his tough-guy exterior.
1h 55m Drama
Jan Schlickmann is a cynical lawyer who goes out to 'get rid of' a case, only to find out it is potentially worth millions. The case becomes his obsession, to the extent that he is willing to give up everything—including his career and his clients' goals—in order to continue the case against all odds.
6.
Night Falls on Manhattan (1996)
1h 53m Crime Drama Thriller
A newly elected District attorney finds himself in the middle of a police corruption investigation that may involve his father and his partner.
1h 38m Drama Crime Romance
A college freshman returns to Los Angeles for Christmas at his ex-girlfriend's request, but discovers that his former best friend has an out-of-control drug habit.
2h 10m Drama Thriller
Summertime on the coast of Maine, "In the Bedroom" centers on the inner dynamics of a family in transition. Matt Fowler is a doctor practicing in his native Maine and is married to New York born Ruth Fowler, a music teacher. His son is involved in a love affair with a local single mother. As the beauty of Maine's brief and fleeting summer comes to an end, these characters find themselves in the midst of unimaginable tragedy.
1h 30m Drama Mystery
Bill Pullman (Independence Day, Torchwood) stars as Rusty Sabich, a judge charged with the murder of his wife, a situation that comes 20 years after he was cleared in the death of his mistress. During this latest trial, a secret affair from Rusty's recent past threatens to hamper his defense and fracture his relationship with his son. Oscar® winner Marcia Gay Harden (Pollack, Damages) plays Rusty's wife, while Alfred Molina (Spider-Man 2, Law & Order: LA) is his friend and defense attorney. Scott Turow's Innocent is a sequel to Turow's bestseller Presumed Innocent. The movie is written and directed by Mike Robe
1h 45m Crime Drama
Eddie Dodd is a burnt out former civil rights lawyer who now specializes in defending drug dealers. Roger Baron, newly graduated from law school, has followed Eddie's great cases and now wants to learn at his feet. With Roger's idealistic prodding, Eddie reluctantly takes on a case of a young Korean man who, according to his mother, has been in jail for eight years for a murder he didn't commit.
explore
Check out more list from our community