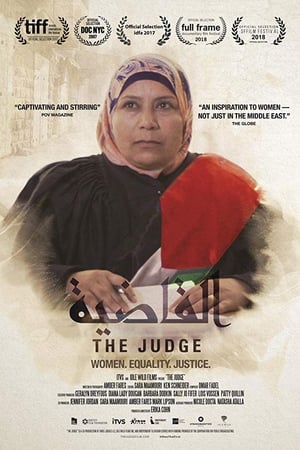 13 Best Movies Like The Judge ...
If you liked this movie , you will for sure love these too! In this collection we highlight some of the best films that share a very similar mood to 'The Judge', and are worth checking out.
Jan Schlickmann is a cynical lawyer who goes out to 'get rid of' a case, only to find out it is potentially worth millions. The case becomes his obsession, to the extent that he is willing to give up everything—including his career and his clients' goals—in order to continue the case against all odds.
1h 55m
Director, Screenplay: Steven Zaillian
Drama
Imagine Wes Anderson's Bottle Rocket fused with the reality TV show Survivor, and you might get the slightest inkling of this hilarious buddy-comedy-crime-caper that spins entirely off the rails. Two party-animal, reality TV stars (Jason Trost - The FP, and Lucas Till - X-Men: First Class) are stranded in Thailand. The only way home, and last chance of reclaiming their reality star-status? A treasure map... to a treasure map... Hilarity and adventure ensue in this indie comedic gem.
1h 27m
Director, Writer: Jason Trost
Comedy Action Adventure
3.
Night Falls on Manhattan (1996)
A newly elected District attorney finds himself in the middle of a police corruption investigation that may involve his father and his partner.
1h 53m
Director, Screenplay: Sidney Lumet
Novel: Robert Daley
Crime Drama Thriller
A juror on the inside and a woman on the outside manipulate a court trial involving a major gun manufacturer.
2h 7m
Director: Gary Fleder
Novel: John Grisham
Screenplay: Brian Koppelman
Screenplay: David Levien
Screenplay: Matthew Chapman
Screenplay: Rick Cleveland
Drama Thriller
During the trial of a man accused of his father's murder, a lone juror takes a stand against the guilty verdict handed down by the others as a result of their preconceptions and prejudices.
1h 57m
Director: William Friedkin
Screenplay: Reginald Rose
Crime Drama TV Movie
6.
To Kill a Mockingbird (1962)
Scout Finch, 6, and her older brother Jem live in sleepy Maycomb, Alabama, spending much of their time with their friend Dill and spying on their reclusive and mysterious neighbor, Boo Radley. When Atticus, their widowed father and a respected lawyer, defends a black man named Tom Robinson against fabricated rape charges, the trial and tangent events expose the children to evils of racism and stereotyping.
2h 9m
Director: Robert Mulligan
Novel: Harper Lee
Screenplay: Horton Foote
Crime Drama
7.
Kramer vs. Kramer (1979)
Ted Kramer is a career man for whom his work comes before his family. His wife Joanna cannot take this anymore, so she decides to leave him. Ted is now faced with the tasks of housekeeping and taking care of himself and their young son Billy.
1h 45m
Director, Screenplay: Robert Benton
Novel: Avery Corman
Drama
As the daughter of a successful pig farmer, Wang Man Ling (Ady An) may be a rich girl, but doesn't know the first thing about acting the part. Meanwhile, prodigal playboy Fan Jiang Yu (Mike He) is on the way to the poorhouse, following the collapse of his parents' company. In an unlikely partnership between old and new money, Jiang Yu takes on the job of teaching Man Ling the ways of high society, and in the process of keeping up appearances, both of them discover what it means to truly have it made.
45m
Comedy Romance
When Betty Anne Waters' older brother Kenny is arrested for murder and sentenced to life in 1983, Betty Anne, a Massachusetts wife and mother of two, dedicates her life to overturning the murder conviction. Convinced that her brother is innocent, Betty Anne puts herself through high school, college and, finally, law school in an 18 year quest to free Kenny. With the help of best friend Abra Rice, Betty Anne pores through suspicious evidence mounted by small town cop Nancy Taylor, meticulously retracing the steps that led to Kenny's arrest. Belief in her brother - and her quest for the truth - pushes Betty Anne and her team to uncover the facts and utilize DNA evidence with the hope of exonerating Kenny.
1h 47m
Director: Tony Goldwyn
Screenplay: Pamela Gray
Drama
10.
...and justice for all. (1979)
An ethical Baltimore defense lawyer disgusted with rampant legal corruption is forced to defend a judge he despises in a rape trial under the threat of being disbarred.
1h 59m
Director: Norman Jewison
Writer: Barry Levinson
Writer: Valerie Curtin
Crime Drama Thriller
11.
A Time to Kill (1996)
A young lawyer defends a black man accused of murdering two white men who raped his 10-year-old daughter, sparking a rebirth of the KKK.
2h 29m
Director: Joel Schumacher
Novel: John Grisham
Screenplay: Akiva Goldsman
Crime Drama Thriller
Summer heats up in rural Louisiana beside Eve's Bayou, 1962, as the Batiste family tries to survive the secrets they've kept and the betrayals they've endured.
1h 49m
Director, Writer: Kasi Lemmons
Drama
13.
In the Bedroom (2001)
Summertime on the coast of Maine, "In the Bedroom" centers on the inner dynamics of a family in transition. Matt Fowler is a doctor practicing in his native Maine and is married to New York born Ruth Fowler, a music teacher. His son is involved in a love affair with a local single mother. As the beauty of Maine's brief and fleeting summer comes to an end, these characters find themselves in the midst of unimaginable tragedy.
2h 10m
Director, Screenplay: Todd Field
Screenplay: Robert Festinger
Drama Thriller
explore
Check out more list from our community