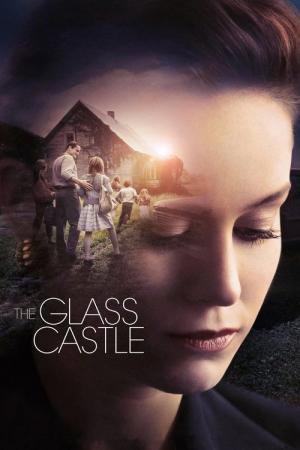 13 Best Movies Like The Glass Castle ...
If you liked this film , you will for sure love these too! In this list we highlight some of the best films that share a very similar mood to 'The Glass Castle', and are worth checking out.
1h 36m Drama
Grace, a compassionate young supervisor at a foster care facility, helps at-risk teens. But when a new charge dredges up memories of her own troubled past, Grace's tough exterior begins eroding.
1h 58m Drama Romance
Based on the true story of Robin, a handsome, brilliant and adventurous man whose life takes a dramatic turn when polio leaves him paralyzed.
1h 48m Drama
A biopic of Temple Grandin, an autistic woman who has become one of top scientists in humane livestock handling.
4.
The Better Angels (2014)
1h 35m Drama History
At an isolated log cabin in the harsh wilderness of Indiana circa 1817, the rhythms of love, tragedy, and the daily hardships of life on the developing frontier shaped one of our nation's greatest heroes: Abraham Lincoln. Abe is a thoughtful and quiet boy who spends his days at the side of his beloved mother while learning to work the land from his stern father. When illness takes his mother, Abe's new guardian angel comes in the form of his new stepmother, who sees the potential in the boy and pushes for his further education.
1h 43m Drama
In this true story told through flashbacks, Christy Brown is born with crippling cerebral palsy into a poor, working-class Irish family. Able only to control movement in his left foot and to speak in guttural sounds, he is mistakenly believed to have a intellectual disability for the first ten years of his life.
6.
The Prize Winner of Defiance, Ohio (2005)
1h 39m Drama
Based on the true story of Evelyn Ryan, a midwestern housewife who managed to rescue her family from debt by entering contests for ad slogans sponsored by consumer product companies.
1h 55m Drama
Touko Laaksonen, a decorated officer, returns home after a harrowing and heroic experience serving his country in World War II, but life in Finland during peacetime proves equally distressing. He finds peace-time Helsinki rampant with persecution of the homosexual and men around him even being pressured to marry women and have children. Touko finds refuge in his liberating art, specialising in homoerotic drawings of muscular men, free of inhibitions. His work – made famous by his signature 'Tom of Finland' – became the emblem of a generation of men and fanned the flames of a gay revolution.
1h 41m Drama
A woman must fly back to her hometown when her Alzheimer's-stricken mother wanders into a blizzard. The return home forces her to confront her past.
9.
A Quiet Passion (2016)
2h 5m Drama
The story of American poet Emily Dickinson from her early days as a young schoolgirl to her later years as a reclusive, unrecognized artist.
1h 32m Drama
Story of Linda Lovelace, who is used and abused by the porn industry at the behest of her coercive husband, before taking control of her life.
1h 57m Drama
Adapted from the 1951 non-fiction account by psychoanalyst Georges Devereux, "Psychotherapy Of A Plains Indian," the film follows the true story of Picard (Del Toro), a Plains Indian of the Blackfeet nation, as he returns from WWII and begins experiencing unexplainable symptoms shortly thereafter. He travels to the famous Winter Hospital in Topeka, Kansas, where he meets Devereux (Amalric), thus beginning a professional and personal friendship guided by compassion and understanding of Native American culture.
1h 30m Drama History
In the mid-1960s, wealthy debutant Edie Sedgwick meets artist Andy Warhol. She joins Warhol's famous Factory and becomes his muse. Although she seems to have it all, Edie cannot have the love she craves from Andy, and she has an affair with a charismatic musician, who pushes her to seek independence from the artist and the milieu.
1h 47m Drama
When Betty Anne Waters' older brother Kenny is arrested for murder and sentenced to life in 1983, Betty Anne, a Massachusetts wife and mother of two, dedicates her life to overturning the murder conviction. Convinced that her brother is innocent, Betty Anne puts herself through high school, college and, finally, law school in an 18 year quest to free Kenny. With the help of best friend Abra Rice, Betty Anne pores through suspicious evidence mounted by small town cop Nancy Taylor, meticulously retracing the steps that led to Kenny's arrest. Belief in her brother - and her quest for the truth - pushes Betty Anne and her team to uncover the facts and utilize DNA evidence with the hope of exonerating Kenny.
explore
Check out more list from our community