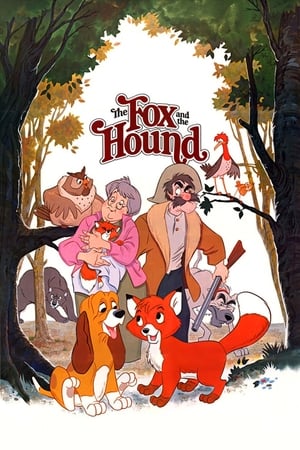 12 Best Movies Like The Fox And The Hound ...
If you liked this film , you will definitely love these too! In this list we highlight some of the best films that share a very similar mood to 'The Fox and the Hound', and are worth checking out.
1h 28m Fantasy Adventure Animation Comedy Family
Fed up with being targeted by the neighborhood bully, 10-year-old Lucas Nickle vents his frustrations on the anthill in his front yard ... until the insects shrink him to the size of a bug with a magic elixir. Convicted of "crimes against the colony," Lucas can only regain his freedom by living with the ants and learning their ways.
1h 18m Fantasy Family Animation Adventure
What can two little mice possibly do to save an orphan girl who's fallen into evil hands? With a little cooperation and faith in oneself, anything is possible! As members of the mouse-run International Rescue Aid Society, Bernard and Miss Bianca respond to orphan Penny's call for help. The two mice search for clues with the help of an old cat named Rufus.
1h 18m Animation Adventure Family
An outcast half-wolf risks his life to prevent a deadly epidemic from ravaging Nome, Alaska.
5.
Kiki's Delivery Service (1989)
6.
An American Tail: Fievel Goes West (1991)
1h 15m Adventure Animation Family Western
Some time after the Mousekewitz's have settled in America, they find that they are still having problems with the threat of cats. That makes them eager to try another home out in the west, where they are promised that mice and cats live in peace. Unfortunately, the one making this claim is an oily con artist named Cat R. Waul who is intent on his own sinister plan.
1h 18m Animation Comedy Family Adventure
When Madame Adelaide Bonfamille leaves her fortune to Duchess and her children—Bonfamille's beloved family of cats—the butler plots to steal the money and kidnaps the legatees, leaving them out on a country road. All seems lost until the wily Thomas O'Malley Cat and his jazz-playing alley cats come to the aristocats' rescue.
8.
All Dogs Go to Heaven (1989)
1h 29m Drama Animation Family Comedy Fantasy
When a casino owning dog named Charlie is murdered by his rival Carface, he finds himself in Heaven basically by default since all dogs go to heaven. However, since he wants to get back at his killer, he cons his way back to the living with the warning that doing that damns him to Hell. Once back, he teams with his old partner, Itchy to prep his retaliation. He also stumbles on to an orphan girl who can talk to the animals, thus allowing him to get the inside info on the races to ensure his wins to finance his plans. However, all the while, he is still haunted by nightmares on what's waiting for him on the other side unless he can prove that he is worthy of Heaven again.
1h 36m Animation Comedy Family Adventure
Carl Fredricksen spent his entire life dreaming of exploring the globe and experiencing life to its fullest. But at age 78, life seems to have passed him by, until a twist of fate (and a persistent 8-year old Wilderness Explorer named Russell) gives him a new lease on life.
1h 38m Animation Family Adventure Comedy
Bolt is the star of the biggest show in Hollywood. The only problem is, he thinks it's real. After he's accidentally shipped to New York City and separated from Penny, his beloved co-star and owner, Bolt must harness all his "super powers" to find a way home.
11.
Home on the Range (2004)
1h 16m Animation Family
When a greedy outlaw schemes to take possession of the "Patch Of Heaven" dairy farm, three determined cows, a karate-kicking stallion and a colorful corral of critters join forces to save their home. The stakes are sky-high as this unlikely animal alliance risk their hides and match wits with a mysterious band of bad guys.
12.
The Land Before Time (1988)
1h 9m Animation Adventure Family
An orphaned brontosaurus named Littlefoot sets off in search of the legendary Great Valley. A land of lush vegetation where the dinosaurs can thrive and live in peace. Along the way he meets four other young dinosaurs, each one a different species, and they encounter several obstacles as they learn to work together in order to survive.
explore
Check out more list from our community