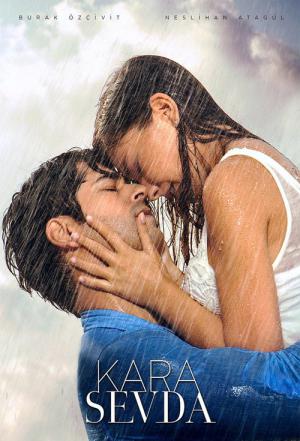 31 Best Movies Like Endless Love ...
If you liked this film , you will probably love these too! In this collection we highlight some of the best films that share a very similar mood to '', and are worth checking out.
1h 43m Drama Romance
A privileged girl and a charismatic boy's instant desire sparks a love affair made only more reckless by parents trying to keep them apart.
2.
The Longest Ride (2015)
2h 8m Drama Romance
The lives of a young couple intertwine with a much older man as he reflects back on a lost love while he's trapped in an automobile crash.
1h 57m Drama Romance
A pair of former high school sweethearts reunite after many years when they return to visit their small hometown.
1h 46m Romance Drama Comedy
Tessa Young is a dedicated student, dutiful daughter and loyal girlfriend to her high school sweetheart. Entering her first semester of college, Tessa's guarded world opens up when she meets Hardin Scott, a mysterious and brooding rebel who makes her question all she thought she knew about herself -- and what she wants out of life.
1h 55m Drama Romance War
While Sergeant John Tyree is home on two weeks leave from Germany, he meets Savannah after he dives into the ocean to retrieve Savannah's purse that had fallen off a pier. John eventually falls in love with Savannah, who promises to write to him until he returns from overseas.
1h 47m Drama Family Romance
A drama centered on a rebellious girl who is sent to a Southern beach town for the summer to stay with her father. Through their mutual love of music, the estranged duo learn to reconnect.
1h 51m Drama Romance
Travis and Gabby first meet as neighbors in a small coastal town and wind up in a relationship that is tested by life's most defining events.
1h 44m Drama Romance
Happy young married couple Paige and Leo are, well, happy. Then a car accident puts Paige into a life-threatening coma. Upon awakening she has lost the previous five years of memories, including those of her beloved Leo, her wedding, a confusing relationship with her parents, or the ending of her relationship with her ex-fiance. Despite these complications, Leo endeavors to win her heart again and rebuild their marriage.
9.
Three Steps Above Heaven (2010)
2h 2m Romance Drama
Story of two young people who belong to different worlds. It is the chronicle of a love improbable, almost impossible but inevitable dragging in a frantic journey they discover the first great love. Babi is a girl from upper-middle class that is educated in goodness and innocence . Hache is a rebellious boy, impulsive, unconscious, has a appetite for risk and danger embodied in endless fights and illegal motorbike races, the limit of common sense
1h 50m Drama Romance
A small town girl is caught between dead-end jobs. A high-profile, successful man becomes wheelchair bound following an accident. The man decides his life is not worth living until the girl is hired for six months to be his new caretaker. Worlds apart and trapped together by circumstance, the two get off to a rocky start. But the girl becomes determined to prove to the man that life is worth living and as they embark on a series of adventures together, each finds their world changing in ways neither of them could begin to imagine.
11.
The Fault in Our Stars (2014)
2h 6m Romance Drama
Despite the tumor-shrinking medical miracle that has bought her a few years, Hazel has never been anything but terminal, her final chapter inscribed upon diagnosis. But when a patient named Augustus Waters suddenly appears at Cancer Kid Support Group, Hazel's story is about to be completely rewritten.
2h 3m Romance Drama
An epic love story centered around an older man who reads aloud to a woman with Alzheimer's. From a faded notebook, the old man's words bring to life the story about a couple who is separated by World War II, and is then passionately reunited, seven years later, after they have taken different paths.
1h 56m Romance Drama
Two young kids fall in love with each other. But the passion is too consuming for the parents of Jade. The parents try to stop them from seeing each other. But when this doesn't work, David burns down the house and is sent away. This doesn't stop him from seeing her. When he gets out he goes to look for her. But the passion for his first love is too strong and she has to leave.
1h 35m Drama Romance
Zachary is 20 years old. Dark and independent, he collects amorous conquests and school failure. Sarah is 18 years old. First class, fragile, she fills her emotional gaps with perfect control of his life. Nothing should close and yet, the year of the tank, for six months, they will live a love against which nothing can be, the true, the big one that marks a life forever.
15.
Blue Lagoon: The Awakening (2012)
24m Action & Adventure Animation Comedy Drama Mystery Sci-Fi & Fantasy
The Holy Grail War is a battle royale among seven magi who serve as Masters. Masters, through the use of the command seals they are given when they enter the war, command Heroic Spirits known as Servants to fight for them in battle. In the Fifth Holy Grail War, Rin Tohsaka is among the magi entering the competition. With her Servant, Archer, she hopes to obtain the ultimate prize—the Holy Grail, a magical artifact capable of granting its wielder any wish.One of Rin's classmates, Shirou Emiya, accidentally enters the competition and ends up commanding a Servant of his own known as Saber. As they find themselves facing mutual enemies, Rin and Shirou decide to form a temporary alliance as they challenge their opponents in the Holy Grail War.
17.
Beautiful Creatures (2013)
2h 4m Fantasy Drama Romance
Ethan Wate just wants to get to know Lena Duchannes better, but unbeknownst to him, Lena has strange powers. As Lena's 16th birthday approaches she might decide her fate, to be good or evil. A choice which will impact her relationship forever.
3h 14m Drama Romance
101-year-old Rose DeWitt Bukater tells the story of her life aboard the Titanic, 84 years later. A young Rose boards the ship with her mother and fiancé. Meanwhile, Jack Dawson and Fabrizio De Rossi win third-class tickets aboard the ship. Rose tells the whole story from Titanic's departure through to its death—on its first and last voyage—on April 15, 1912.
1h 43m Drama Romance
A girl dying of leukemia compiles a list of things she'd like to do before passing away. Topping the list is her desire to lose her virginity.
1h 31m Romance Drama
Katie, a 17-year-old, has been sheltered since childhood and confined to her house during the day by a rare disease that makes even the smallest amount of sunlight deadly. Fate intervenes when she meets Charlie and they embark on a summer romance.
2h 10m Drama Romance
Sequel to "Three Steps Above Heaven". The sexy Gin is the new love of Hache, but this can not forget his former girlfriend, so the love triangle is inevitable.
22.
The Age of Adaline (2015)
1h 52m Fantasy Drama Romance
After 29-year-old Adaline recovers from a nearly lethal accident, she inexplicably stops growing older. As the years stretch on and on, Adaline keeps her secret to herself until she meets a man who changes her life.
23.
Close to the Horizon (2019)
1h 57m Drama Romance
Jessica knows exactly what her life is supposed to look like and where it takes her. But then she meets Danny. He has a complicated past and could confuse all their plans. Jessica has to decide.
24.
Romeo & Juliet (2013)
1h 58m Drama Romance
In Verona, bad blood between the Montague and Capulet families leads to much bitterness. Despite the hostility, Romeo Montague manages an invitation to a masked ball at the estate of the Capulets and meets Juliet, their daughter. The two are instantly smitten but dismayed to learn that their families are enemies. Romeo and Juliet figure out a way to pursue their romance, but Romeo is banished for his part in the slaying of Juliet's cousin, Tybalt.
25.
Crazy/Beautiful (2001)
1h 39m Drama Romance
At Pacific Palisades High, a poor Latino falls hard for a troubled girl from the affluent neighborhood.
26.
According to Greta (2009)
1h 32m Drama Romance
Dumped on her grandparents for the summer by her indifferent mother, acerbic and self-destructive teenager Greta disrupts the elderly couple's staid life on the Jersey Shore. Eventually, a romance helps Greta face down her demons.
1h 40m Drama Music Romance
Expecting the usual tedium that accompanies a summer in the Catskills with her family, 17-year-old Frances 'Baby' Houseman is surprised to find herself stepping into the shoes of a professional hoofer—and unexpectedly falling in love.
1h 49m Drama Romance
Dr. Burke Ryan is a successful self-help author and motivational speaker with a secret. While he helps thousands of people cope with tragedy and personal loss, he secretly is unable to overcome the death of his late wife. It's not until Burke meets a fiercely independent florist named Eloise that he is forced to face his past and overcome his demons.
1h 29m Drama Romance
A coming-of-age story about an eleven-year-old girl who idolizes her troubled sixteen-year-old neighbor.
30.
Sweet November (2001)
1h 59m Drama Romance
Nelson is a man devoted to his advertising career in San Francisco. One day, while taking a driving test at the DMV, he meets Sara. She is very different from the other women in his life. Nelson causes her to miss out on taking the test and later that day she tracks him down. One thing leads to another and Nelson ends up living with her through a November that will change his life forever.
explore
Check out more list from our community