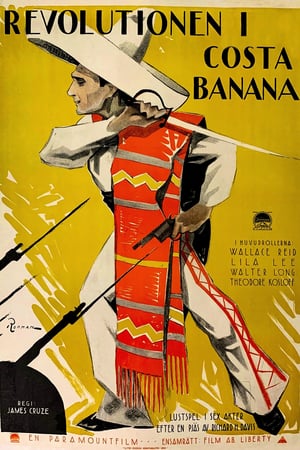 14 Best Movies Like The Dictator ...
If you liked this one , you will probably love these too! In this list we highlight some of the best films that share a very similar mood to 'The Dictator', and are worth checking out.
1.
Trevor Noah: African American (2013)
1h 9m Comedy
Internationally acclaimed comedian Trevor Noah challenges the status quo through his unique perspective, breaking down cultural flaws on all sides and finding our mutual connections with laughter. Born a mixed-race child in South Africa under Apartheid, 'Trevor Noah: African American' is Noah¿s search for identity in a world obsessed with labels.
2.
Borat Subsequent Moviefilm (2020)
1h 36m Comedy
14 years after making a film about his journey across the USA, Borat risks life and limb when he returns to the United States with his young daughter, and reveals more about the culture, the COVID-19 pandemic, and the political elections.
1h 30m Comedy
A series of interconnected short films follows a washed-up producer as he pitches insane story lines featuring some of the biggest stars in Hollywood.
1h 25m Comedy
Two rival politicians compete to win an election to represent their small North Carolina congressional district in the United States House of Representatives.
1h 26m Comedy
Two assistant managers of a corporate grocery store vie for a coveted promotion.
6.
Born in East L.A. (1987)
1h 25m Comedy
Rudy, an American of Hispanic descent, whose south-of-the-border looks show him no mercy during an immigration raid in a migrant worker factory. As his luck goes, he is caught with neither money nor his ID and is deported to Mexico - without speaking a word of Spanish!
7.
Looking for Comedy in the Muslim World (2005)
1h 38m Comedy
To improve its relations with Muslim countries, the United States government sends comedian Albert Brooks to south Asia to write a report on what makes followers of Islam laugh.
8.
Death at a Funeral (2010)
1h 32m Comedy
Aaron's father's funeral is today at the family home, and everything goes wrong: the funeral home delivers the wrong body, his cousin accidentally drugs her fiancé, and Aaron's successful younger brother, Ryan, flies in from New York, broke but arrogant. To top it all off, a mysterious stranger wants a word with Aaron.
9.
The Kentucky Fried Movie (1977)
1h 23m Comedy
A series of loosely connected skits that spoof news programs, commercials, porno films, kung-fu films, disaster films, blaxploitation films, spy films, mafia films, and the fear that somebody is watching you on the other side of the TV.
10.
Borat: Cultural Learnings of America for Make Benefit Glorious Nation of Kazakhstan (2006)
1h 24m Comedy
Kazakh journalist Borat Sagdiyev travels to America to make a documentary. As he zigzags across the nation, Borat meets real people in real situations with hysterical consequences. His backwards behavior generates strong reactions around him exposing prejudices and hypocrisies in American culture.
11.
The Brothers Grimsby (2016)
1h 23m Action Comedy
Wrongfully accused and on the run, a top MI6 assassin joins forces with his long-lost, football hooligan brother to save the world from a sinister plot.
12.
The Brothers Solomon (2007)
1h 33m Comedy
A pair of well-meaning, but socially inept brothers try to find their perfect mates in order to provide their dying father with a grandchild.
1h 28m Comedy
A familiar-looking group of teenagers find themselves being stalked by a more-than-vaguely recognizable masked killer! As the victims begin to pile up and the laughs pile on, none of your favorite scary movies escape the razor-sharp satire of this outrageously funny parody!
1h 23m Comedy
Flamboyantly gay Austrian television reporter Bruno stirs up trouble with unsuspecting guests and large crowds through brutally frank interviews and painfully hilarious public displays of homosexuality.
explore
Check out more list from our community