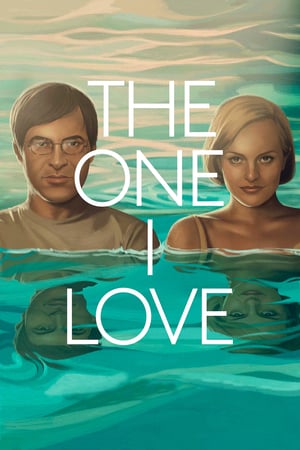 13 Best Movies Like The One I Love ...
If you liked this movie , you will probably love these too! In this list we highlight some of the best films that share a very similar premise to 'The One I Love', and are worth checking out.
1.
Jack Goes Boating (2010)
A limo driver's blind date sparks a tale of love, betrayal, friendship and grace—centered around two working-class New York City couples.
1h 29m
Director: Philip Seymour Hoffman
Screenplay: Robert Glaudini
Comedy Drama Romance
2.
Friends with Money (2006)
After she quits her lucrative job, Olivia finds herself unsure about her future and her relationships with her successful and wealthy friends.
1h 28m
Director, Writer: Nicole Holofcener
Comedy Drama Romance
3.
Melvin Goes to Dinner (2003)
Marital infidelity, religion, a guy in heaven wearing a Wizards jersey, anal fetishes, cigarettes and schizophrenia, ghosts, and how it's going to get worse before it gets better.
1h 23m
Director: Bob Odenkirk
Screenplay: Michael Blieden
Comedy Drama Romance
4.
The Disappearance of Eleanor Rigby: Them (2014)
A New York couple's relationship is tested after the loss of their child. This film is the wide-released combination of the original two :him and :her volumes that premiered at the Cannes Film Festival.
1h 59m
Director, Writer: Ned Benson
Drama
5.
Drinking Buddies (2013)
Weekend trips, office parties, late night conversations, drinking on the job, marriage pressure, biological clocks, holding eye contact a second too long… you know what makes the line between "friends" and "more than friends" really blurry? Beer.
1h 30m
Director, Writer: Joe Swanberg
Romance Drama
6.
Intimate Strangers (2004)
Because she picked the wrong door, Anna ends up confessing her marriage problems to a financial adviser named William Faber. Touched by her distress, somewhat excited as well, Faber does not have the courage to tell her that he is not a psychiatrist. From appointment to appointment, a strange ritual is created between them. William is moved and fascinated to hear the secrets no man ever heard.
1h 44m
Director: Patrice Leconte
Screenplay: Jérôme Tonnerre
Drama Romance
7.
The Man from Elysian Fields (2001)
A failed novelist's inability to pay the bills strains relations with his wife and leads him to work at an escort service where he becomes entwined with a wealthy woman whose husband is a successful writer.
1h 46m
Director: George Hickenlooper
Writer: Phillip Jayson Lasker
Drama Romance
Priscilla and Jack appear to be the perfect couple, but they have a secret: She is sexually frustrated. They separate in the hope of resolving the situation. While Jack moves into a bachelor pad and begins an affair with a student, Priscilla discovers the joys of self-pleasuring and finds an unusual bed-mate.
1h 28m
Director, Story: Billy Kent
Screenplay, Story: Adam Wierzbianski
Story: Sarah Bird
Comedy Romance
9.
Your Sister's Sister (2011)
Iris invites her friend Jack to stay at her family's island getaway after the death of his brother. At their remote cabin, Jack's drunken encounter with Hannah, Iris' sister, kicks off a revealing stretch of days.
1h 30m
Director, Writer: Lynn Shelton
Comedy
10.
The Anniversary Party (2001)
While celebrating their reconciliation and six years of marriage, the American actress Sally Nash and the British novelist Joe Therrian receive their close friends, some colleagues and their next door neighbors in a party. Under the effect of Ecstasy, revelations are disclosed and relationships deteriorate among the group.
1h 55m
Director, Writer: Jennifer Jason Leigh
Director, Writer: Alan Cumming
Comedy Drama
11.
Conversations with Other Women (2005)
An ensemble cast telling 10 stories with intertwining characters. One story is about a father and son who are dating the same woman . Another features a woman who long ago gave her baby up for adoption but is now being blackmailed by a documentary filmmaker who claims to know the now-grown child's whereabouts.
2h 8m
Director, Writer: Don Roos
Comedy Drama Romance
13.
Sleeping with Other People (2015)
Can two serial cheaters get a second chance at love? After a one-night stand in college, New Yorkers Lainey and Jake meet by chance twelve years later and discover they each have the same problem: because of their monogamy-challenged ways, neither can maintain a relationship. Determined to stay friends despite their mutual attraction, they make a pact to keep it platonic, a deal that proves easier said than done.
1h 40m
Director, Writer: Leslye Headland
Comedy
explore
Check out more list from our community