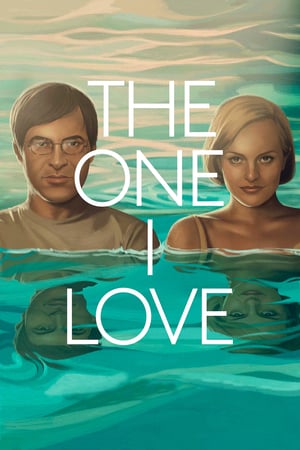 30 Best Movies Like The One I Love ...
If you liked this movie , you will for sure love these too! In this selection we highlight some of the best films that share a very similar premise to '', and are worth checking out.
1.
Safety Not Guaranteed (2012)
1h 26m Comedy Romance Science Fiction Drama
Three magazine employees head out on an assignment to interview a guy who placed a classified ad seeking a companion for time travel.
2.
The Puffy Chair (2005)
1h 25m Drama Comedy Romance
Josh's life is pretty much in the toilet. He's a failed NYC indie rocker, and a failing booking agent. But he finds the potential of a small victory in a really bad idea. He decides to purchase a 1985 Lazy Boy on eBay, just like the one his dad had when Josh was a kid. He'll drive cross-country for the chair, staying with Emily at his brother's house on the way, and deliver it to his father as a surprise birthday gift. But when Rhett ends up coming along for the ride, it's three people and a giant purple puffy chair in a too-small van... and one of them has to go before the trip's end.
3.
Friends with Money (2006)
1h 28m Comedy Drama Romance
After she quits her lucrative job, Olivia finds herself unsure about her future and her relationships with her successful and wealthy friends.
4.
Melvin Goes to Dinner (2003)
1h 23m Comedy Drama Romance
Marital infidelity, religion, a guy in heaven wearing a Wizards jersey, anal fetishes, cigarettes and schizophrenia, ghosts, and how it's going to get worse before it gets better.
1h 28m Comedy Romance
Priscilla and Jack appear to be the perfect couple, but they have a secret: She is sexually frustrated. They separate in the hope of resolving the situation. While Jack moves into a bachelor pad and begins an affair with a student, Priscilla discovers the joys of self-pleasuring and finds an unusual bed-mate.
6.
Intimate Strangers (2004)
1h 44m Drama Romance
Because she picked the wrong door, Anna ends up confessing her marriage problems to a financial adviser named William Faber. Touched by her distress, somewhat excited as well, Faber does not have the courage to tell her that he is not a psychiatrist. From appointment to appointment, a strange ritual is created between them. William is moved and fascinated to hear the secrets no man ever heard.
7.
Sleeping with Other People (2015)
1h 40m Comedy
Can two serial cheaters get a second chance at love? After a one-night stand in college, New Yorkers Lainey and Jake meet by chance twelve years later and discover they each have the same problem: because of their monogamy-challenged ways, neither can maintain a relationship. Determined to stay friends despite their mutual attraction, they make a pact to keep it platonic, a deal that proves easier said than done.
8.
The Disappearance of Eleanor Rigby: Them (2014)
1h 59m Drama
A New York couple's relationship is tested after the loss of their child. This film is the wide-released combination of the original two :him and :her volumes that premiered at the Cannes Film Festival.
9.
Conversations with Other Women (2005)
1h 43m Comedy Drama Romance
Overachieving actress Rebecca must come to grips with her failing marriage to stay-at-home dad Tom. While Rebecca's slacker brother Tobey can't seem to commit to his aspiring-novelist girlfriend, Elaine. As both relationships spin out of control, the two couples embark on a quest to rediscover the magic and romance of falling in love in New York.
11.
The Anniversary Party (2001)
1h 55m Comedy Drama
While celebrating their reconciliation and six years of marriage, the American actress Sally Nash and the British novelist Joe Therrian receive their close friends, some colleagues and their next door neighbors in a party. Under the effect of Ecstasy, revelations are disclosed and relationships deteriorate among the group.
12.
Husbands and Wives (1992)
1h 48m Romance Comedy Drama
When Jack and Sally announce that they're splitting up, this comes as a shock to their best friends Gabe and Judy. Maybe mostly because they also are drifting apart and are now being made aware of it. So while Jack and Sally try to go on and meet new people, the marriage of Gabe and Judy gets more and more strained, and they begin to find themselves being attracted to other people.
1h 34m Comedy
Imagine your life is somewhat complete with a house, job, and wife but then your best friend from college comes knocking at your door at 2 AM. During a pot-induced hedonistic party, a plan is hatched between the two friends to create an Art Film of "two really straight men having sex." If they only knew how much this would affect all of their lives.
14.
Celeste & Jesse Forever (2012)
1h 31m Comedy Drama Romance
Celeste and Jesse met in high school and got married young. They laugh at the same jokes and finish each other's sentences. They are forever linked in their friends' minds as the perfect couple – she, a high-powered businesswoman and budding novelist; he, a free spirit who keeps things from getting boring. Their only problem is that they have decided to get divorced. Can their perfect relationship withstand this minor setback?
15.
I Think I Love My Wife (2007)
1h 30m Comedy Romance
Richard Cooper is a married man and father of two who is just plain bored with married life. Not getting any sex from his wife, he resorts to ogling random women on the street to the point that he takes lunch late to look at them. When old crush Nikki Tru visits his office to get a reference letter, she becomes obsessed with Cooper and they begin a complicated relationship.
16.
Your Sister's Sister (2011)
1h 30m Comedy
Iris invites her friend Jack to stay at her family's island getaway after the death of his brother. At their remote cabin, Jack's drunken encounter with Hannah, Iris' sister, kicks off a revealing stretch of days.
17.
An Unmarried Woman (1978)
2h 4m Drama Romance Comedy
A wealthy woman from Manhattan's Upper East Side struggles to deal with her new identity and her sexuality after her husband of 16 years leaves her for a younger woman.
18.
The Jane Austen Book Club (2007)
1h 46m Comedy Romance
Six Californians start a club to discuss the works of Jane Austen. As they delve into Austen's literature, the club members find themselves dealing with life experiences that parallel the themes of the books they are reading.
19.
Drinking Buddies (2013)
1h 30m Romance Drama
Weekend trips, office parties, late night conversations, drinking on the job, marriage pressure, biological clocks, holding eye contact a second too long… you know what makes the line between "friends" and "more than friends" really blurry? Beer.
20.
We Don't Live Here Anymore (2004)
1h 41m Drama Romance
Married couple Jack and Terry Linden are experiencing a difficult period in their relationship. When Jack decides to step outside the marriage, he becomes involved with Edith, who happens to be the wife of his best friend and colleague, Hank Evans. Learning of their partners' infidelity, Terry and Hank engage in their own extramarital affair together. Now, both marriages and friendships are on the brink of collapse.
21.
Indecent Proposal (1993)
1h 57m Romance Drama
John Gage offers a down-on-his-luck yuppie husband $1 million for the opportunity to spend the night with the man's wife.
22.
Eternal Sunshine of the Spotless Mind (2004)
1h 48m Science Fiction Drama Romance
Joel Barish, heartbroken that his girlfriend underwent a procedure to erase him from her memory, decides to do the same. However, as he watches his memories of her fade away, he realises that he still loves her, and may be too late to correct his mistake.
2h 8m Comedy Drama Romance
An ensemble cast telling 10 stories with intertwining characters. One story is about a father and son who are dating the same woman . Another features a woman who long ago gave her baby up for adoption but is now being blackmailed by a documentary filmmaker who claims to know the now-grown child's whereabouts.
24.
The Private Lives of Pippa Lee (2009)
1h 38m Comedy Drama Romance
After her much older husband forces a move to a suburban retirement community, Pippa Lee engages in a period of reflection and finds herself heading toward a quiet nervous breakdown.
25.
Jack Goes Boating (2010)
1h 29m Comedy Drama Romance
A limo driver's blind date sparks a tale of love, betrayal, friendship and grace—centered around two working-class New York City couples.
26.
Punch-Drunk Love (2002)
1h 36m Comedy Drama Romance
A socially awkward and volatile small business owner meets the love of his life after being threatened by a gang of scammers.
27.
The Man from Elysian Fields (2001)
1h 46m Drama Romance
A failed novelist's inability to pay the bills strains relations with his wife and leads him to work at an escort service where he becomes entwined with a wealthy woman whose husband is a successful writer.
1h 59m Drama Romance Comedy
A handyman with marital problems meets a housewife with the same.
29.
Playing by Heart (1998)
2h 1m Drama
Eleven articulate people work through affairs of the heart in L.A. Paul produces Hannah's TV cooking show. Mark is dying of AIDS. Men have scalded Meredith so she rebuffs Trent's charm, but he persists. The trendy, prolix Joan tries to pull the solitary Keenan into her orbit. An adulterous couple meet at hotels for evening sex. Hugh tells tall tales, usually tragic, to women in bars.
explore
Check out more list from our community