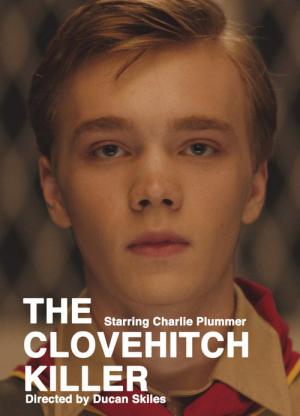 11 Best Movies Like The Clovehitch Killer ...
If you liked this movie , you will for sure love these too! In this list we highlight some of the best films that share a very similar premise to 'The Clovehitch Killer', and are worth checking out.
1.
Alice Sweet Alice (1976)
1h 30m Crime Drama Horror Mystery Thriller
A recently widowed detective still grieving over his wife's death discovers a shocking connection between himself and the suspects in a serial killing spree linked to the Four Horsemen of the Apocalypse.
2h 4m Thriller Crime
An agoraphobic psychologist and a female detective must work together to take down a serial killer who copies serial killers from the past.
1h 45m Thriller Mystery Drama Horror
Summer is usually a time for fun and games, but some teens get much more danger than they bargained for after beginning to suspect their neighbor is a serial murderer.
2h Crime Thriller
A psychological thriller about a man who is sometimes controlled by his murder-and-mayhem-loving alter ego.
6.
The Silence of the Lambs (1991)
1h 59m Crime Drama Thriller Horror
Clarice Starling is a top student at the FBI's training academy. Jack Crawford wants Clarice to interview Dr. Hannibal Lecter, a brilliant psychiatrist who is also a violent psychopath, serving life behind bars for various acts of murder and cannibalism. Crawford believes that Lecter may have insight into a case and that Starling, as an attractive young woman, may be just the bait to draw him out.
2h 37m Crime Drama Mystery Thriller
The true story of the investigation of the "Zodiac Killer", a serial killer who terrified the San Francisco Bay Area, taunting police with his ciphers and letters. The case becomes an obsession for three men as their lives and careers are built and destroyed by the endless trail of clues.
8.
The Glass House (2001)
1h 46m Drama Thriller
After the parents of Ruby and her younger brother, Rhett, are killed in a car crash, their parents' best friends, Erin and Terry Glass, become their guardians. The children hear promises of a world of opulence and California fun -- all they have to do is move into the Glasses' gated house. Before very long, though, Ruby suspects that Erin and Terry may not be the ideal guardians they seemed to be.
1h 38m Thriller Mystery Horror Crime
When a 12-year-old boy goes missing, lead investigator Greg Harper struggles to balance the pressure of the investigation and troubles with his wife, Jackie. Facing a recent affair, great strain is put on the family that slowly gnaws away at Jackie's grip on reality. But after a malicious presence manifests itself in their home and puts their son, Connor, in mortal danger, the cold, hard truth about evil in the Harper household is finally uncovered.
2h 3m Crime Drama Mystery Thriller
A police chief about to retire pledges to help a woman find her daughter's killer.
explore
Check out more list from our community