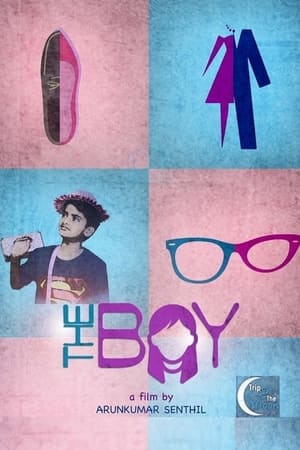 22 Best Movies Like The Boy ...
If you liked this one , you will for sure love these too! In this collection we highlight some of the best films that share a very similar mood to '', and are worth checking out.
1h 28m Thriller
"BALANCING THE BOOKS" is a character-driven suspense drama about an attractive woman who enlists the help of her two best friends to confront a traumatic experience she can no longer deny. Julia, divorced and successfully self-employed, seems to have it all - except the right guy in her life. Her friends urge her to "get back out there." But they don't yet know about Scott - a charming man with a secret background whose true colors paint a streak of pain and fear through Julia's life. When Scott's effect on Julia reaches the breaking point, she and her friends take matters into their own hands... and underestimate the consequences. The outcome forces all of them into a desperate situation. Everyone pays the price.
5.
The Curse of Downers Grove (2015)
1h 29m Thriller Mystery Horror Drama
The town of Downers Grove looks like your average suburban neighborhood -- but Downers Grove has a disturbing secret.... For the past eight years, one senior from every high school graduating class has met a bizarre death right before graduation day. And this year, Chrissie Swanson has a terrible feeling that she is going to be the one to die. Can Chrissie survive the curse of Downers Grove or will she, like those seniors before her, fall prey to the town's deadly secret?
6.
You Are Not Alone (2014)
There are terrible things happening in the desert...unexplainable, frightening things. Tragic, inexplicable incidents… ever since she arrived.
Reverend David Poe and his psychiatrist wife trade hectic New York life for an idyllic rural farmhouse; the perfect place for 10 year old twins Jack & Emily to run, play and imagine. Documenting this lifestyle change, David decides to film every holiday and special family event. To the Poe's horror their home movies reveal an increasing malice and evil within their children and by Valentines Day, the children's sadism has turned to a blood lust for human prey.
1h 28m Thriller
A romance novelist (David Arquette) moves into a "cottage" behind the home of a composer and his family. He seems sweet, but what do they really know about him?
One rainy night after a school festival, a group of students from Kisaragi Academy decide to perform the "Sachiko Ever After" charm, which will unite them forever as friends. Once the ritual is done, a sudden earthquake transports them to Heavenly Host, a torn down elementary school. Unbeknownst to Satoshi and his friends, however, is the horrific past behind it which culminated in its demolition. As they look for each other and try to escape from Heavenly Host, they soon find out their lives are at the mercy of those affected by that same bloodied past.
1h 31m TV Movie Horror Thriller
Follow three individuals who served on the jury for one of San Francisco's most high profile serial killer cases. Now someone, or something, is killing them off one by one.
1h 20m Horror
A bus full of strangers find themselves fighting for their lives when one of them reads from an ancient Gothic tome, bringing six dead serial killers back to life, who proceed to hunt them down one by one.
1h 13m Family Comedy Animation Adventure Mystery
The gang's vacation to Paris takes a wrong turn when Scooby and Shaggy miss their flight and end up on a skydiving expedition in the Himalayas. To make matters worse, upon arrival they must outrun the Abominable Snowmonster.
1h 31m Thriller
When a young family moves into a foreclosed house, the previous owner begins a campaign of intimidation and terror. The deranged man will stop at nothing to get his home back.
After being diagnosed with dementia, an elderly war veteran is forced by his estranged family to hire a live-in nurse, only to find she harbors a sinister secret.
explore
Check out more list from our community