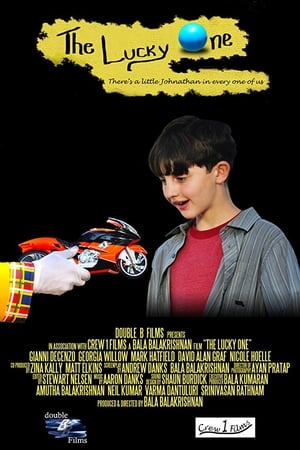 31 Best Movie Like The Lucky One ...
If you liked this one , you will probably love these too! In this list we highlight some of the best films that share a very similar premise to '', and are worth checking out.
1h 55m Drama Romance War
While Sergeant John Tyree is home on two weeks leave from Germany, he meets Savannah after he dives into the ocean to retrieve Savannah's purse that had fallen off a pier. John eventually falls in love with Savannah, who promises to write to him until he returns from overseas.
2.
The Longest Ride (2015)
2h 8m Drama Romance
The lives of a young couple intertwine with a much older man as he reflects back on a lost love while he's trapped in an automobile crash.
1h 44m Drama Romance
Happy young married couple Paige and Leo are, well, happy. Then a car accident puts Paige into a life-threatening coma. Upon awakening she has lost the previous five years of memories, including those of her beloved Leo, her wedding, a confusing relationship with her parents, or the ending of her relationship with her ex-fiance. Despite these complications, Leo endeavors to win her heart again and rebuild their marriage.
1h 50m Drama Romance
A small town girl is caught between dead-end jobs. A high-profile, successful man becomes wheelchair bound following an accident. The man decides his life is not worth living until the girl is hired for six months to be his new caretaker. Worlds apart and trapped together by circumstance, the two get off to a rocky start. But the girl becomes determined to prove to the man that life is worth living and as they embark on a series of adventures together, each finds their world changing in ways neither of them could begin to imagine.
1h 57m Drama Romance
A pair of former high school sweethearts reunite after many years when they return to visit their small hometown.
1h 55m Romance Thriller
A young woman with a mysterious past lands in Southport, North Carolina where her bond with a widower forces her to confront the dark secret that haunts her.
2h 3m Romance Drama
An epic love story centered around an older man who reads aloud to a woman with Alzheimer's. From a faded notebook, the old man's words bring to life the story about a couple who is separated by World War II, and is then passionately reunited, seven years later, after they have taken different paths.
1h 51m Drama Romance
Travis and Gabby first meet as neighbors in a small coastal town and wind up in a relationship that is tested by life's most defining events.
9.
Three Steps Above Heaven (2010)
2h 2m Romance Drama
Story of two young people who belong to different worlds. It is the chronicle of a love improbable, almost impossible but inevitable dragging in a frantic journey they discover the first great love. Babi is a girl from upper-middle class that is educated in goodness and innocence . Hache is a rebellious boy, impulsive, unconscious, has a appetite for risk and danger embodied in endless fights and illegal motorbike races, the limit of common sense
10.
Charlie St. Cloud (2010)
1h 39m Drama Romance
Accomplished sailor Charlie St. Cloud has the adoration of his mother Claire and his little brother Sam, as well as a college scholarship that will lead him far from his sleepy Pacific Northwest hometown. But his bright future is cut short when a tragedy strikes and takes his dreams with it. After his high-school classmate Tess returns home unexpectedly, Charlie grows torn between honoring a promise he made four years earlier and moving forward with newfound love. And as he finds the courage to let go of the past for good, Charlie discovers the soul most worth saving is his own.
11.
A Walk to Remember (2002)
1h 41m Drama Romance
When the popular, restless Landon Carter is forced to participate in the school drama production he falls in love with Jamie Sullivan, the daughter of the town's minister. Jamie has a "to-do" list for her life and also a very big secret she must keep from Landon.
1h 53m Drama Romance
Still reeling from a heartbreaking family event and his parents' subsequent divorce, Tyler Hawkins discovers a fresh lease on life when he meets Ally Craig, a gregarious beauty who witnessed her mother's death. But as the couple draws closer, the fallout from their separate tragedies jeopardizes their love.
13.
The Age of Adaline (2015)
1h 52m Fantasy Drama Romance
After 29-year-old Adaline recovers from a nearly lethal accident, she inexplicably stops growing older. As the years stretch on and on, Adaline keeps her secret to herself until she meets a man who changes her life.
1h 31m Romance Drama
Katie, a 17-year-old, has been sheltered since childhood and confined to her house during the day by a rare disease that makes even the smallest amount of sunlight deadly. Fate intervenes when she meets Charlie and they embark on a summer romance.
1h 43m Drama Romance
A privileged girl and a charismatic boy's instant desire sparks a love affair made only more reckless by parents trying to keep them apart.
16.
Message in a Bottle (1999)
2h 11m Romance Drama
A woman finds a romantic letter in a bottle washed ashore and tracks down the author, a widowed shipbuilder whose wife died tragically early. As a deep and mutual attraction blossoms, the man struggles to make peace with his past so that he can move on and find happiness.
17.
Autumn in New York (2000)
1h 43m Drama Romance
Autumn in New York follows the sexual exploits of Will Keane - New York restaurateur, infamous verging-on-50 playboy, master of the no-commitment seduction - until he runs into an unexpected dead end when he meets Charlotte Fielding. Charlotte is half Will's age and twice his match, a 21 year-old free spirit yearning to get out and taste the excitement of adult life.
18.
Water for Elephants (2011)
2h 2m Drama Romance
In this captivating Depression-era melodrama, impetuous veterinary student Jacob Jankowski joins a celebrated circus as an animal caretaker but faces a wrenching dilemma when he's transfixed by angelic married performer Marlena.
19.
Winter's Tale (2014)
2h 16m Action Adventure Science Fiction
After the cataclysmic events in New York with The Avengers, Steve Rogers, aka Captain America is living quietly in Washington, D.C. and trying to adjust to the modern world. But when a S.H.I.E.L.D. colleague comes under attack, Steve becomes embroiled in a web of intrigue that threatens to put the world at risk. Joining forces with the Black Widow, Captain America struggles to expose the ever-widening conspiracy while fighting off professional assassins sent to silence him at every turn. When the full scope of the villainous plot is revealed, Captain America and the Black Widow enlist the help of a new ally, the Falcon. However, they soon find themselves up against an unexpected and formidable enemy—the Winter Soldier.
20.
Letters to Juliet (2010)
1h 45m Comedy Drama Romance
An American girl on vacation in Italy finds an unanswered "letter to Juliet" -- one of thousands of missives left at the fictional lover's Verona courtyard, which are typically answered by the "secretaries of Juliet" -- and she goes on a quest to find the lovers referenced in the letter.
2h 22m Comedy Drama Romance
A man with a low IQ has accomplished great things in his life and been present during significant historic events—in each case, far exceeding what anyone imagined he could do. But despite all he has achieved, his one true love eludes him.
22.
The Bridges of Madison County (1995)
2h 15m Drama Romance
Photographer Robert Kincaid wanders into the life of housewife Francesca Johnson for four days in the 1960s.
23.
Nights in Rodanthe (2008)
1h 37m Drama Romance
Adrienne is trying to decide whether to stay in her unhappy marriage or not, and her life changes when Paul, a doctor who is travelling to reconcile with his estranged son, checks into an inn where she is staying.
24.
Somewhere in Time (1980)
1h 43m Drama Fantasy Romance
Young writer Richard Collier is met on the opening night of his first play by an old lady who begs him to "Come back to me". Mystified, he tries to find out about her, and learns that she is a famous stage actress from the early 1900s. Becoming more and more obsessed with her, by self-hypnosis he manages to travel back in time—where he meets her.
25.
The Christmas Card (2006)
1h 24m Drama Romance TV Movie
Sergeant Cody Cullen is deeply touched by an homemade Christmas card he receives while serving in Afghanistan. Upon his discharge, he treks to the picturesque California town of Nevada City. Cody is soon welcomed into the Spelman home and unexpectedly falls in love with the woman who sent the card, Faith.
26.
The Lost Valentine (2011)
1h 40m TV Movie Romance Drama
A young and cynical female journalist learns love may transcend trials and time as she discovers a story that will change her life forever. When war separates lovers on their wedding anniversary Feb. 14, 1944 at LA Union Train Station, Navy pilot Neil Thomas makes a promise he isn't sure he can keep - to return to the train station safe by their next anniversary. For sixty years Caroline Thomas keeps her promise by waiting at the train station until her missing in action husband can finally keep his with the "lost valentine." The message and meaning shows romance and love can be real; worth fighting, and maybe even dying for.
27.
Falling in Love (1984)
1h 42m Drama Romance
During shopping for Christmas, Frank and Molly run into each other. This fleeting short moment will start to change their lives, when they recognize each other months later in the train home and have a good time together. Although both are married and Frank has two little kids, they meet more and more often, their friendship becoming the most precious thing in their lives.
2h 10m Drama Romance
Sequel to "Three Steps Above Heaven". The sexy Gin is the new love of Hache, but this can not forget his former girlfriend, so the love triangle is inevitable.
1h 51m Drama Romance
After she discovers that her boyfriend has betrayed her, Hilary O'Neil is looking for a new start and a new job. She begins to work as a private nurse for a young man suffering from blood cancer. Slowly, they fall in love, but they always know their love cannot last because he is destined to die.
30.
Love and Honor (2013)
explore
Check out more list from our community