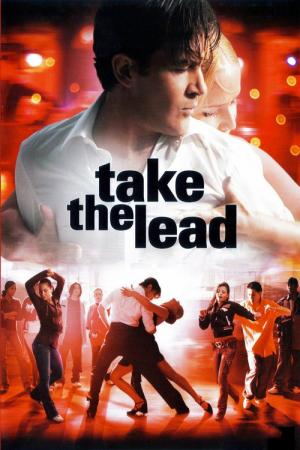 10 Best Movies Like Take The Lead ...
If you liked this one , you will probably love these too! In this list we highlight some of the best films that share a very similar premise to 'Take the Lead', and are worth checking out.
46m Drama
Naoko, who is a medical student falls in love for the first time for her uncle, Masato. She gets admitted into a prestigious medical school in Tokyo to get closer to him. There, she meets Aya, the daughter of the hospital's director and also a talented researcher at the school. Aya is also Masato's girlfriend. Aya feels insecure when Naoko meets Masato again.
2h 6m Drama Music Romance
Young Cuban Rafael just buried his mother, and comes to Houston to meet his father John for the first time. The difficult part is that John doesn't know he is Rafael's father. John runs a dance studio, and everyone prepares for the World Open Dance championship in Las Vegas. It soon becomes clear Rafael is a very good dancer, and Ruby is the biggest hope for the studio at the championship.
3.
Music of the Heart (1999)
2h 4m Drama
Story of a schoolteacher's struggle to teach violin to inner-city Harlem kids.
1h 54m Family Drama Music
An orphaned musical prodigy uses his gift as a clue to finding his birth parents.
1h 55m Drama Music
A group of 12 teenagers from various backgrounds enroll at the American Ballet Academy in New York to make it as ballet dancers and each one deals with the problems and stress of training and getting ahead in the world of dance.
6.
Dirty Dancing: Havana Nights (2004)
1h 26m Drama Romance
In pre-revolution Cuba, Katey Miller is about to defy everyone's expectations. Instead of a parent-approved suitor, Katey is drawn to the sexy waiter, Javier, who spends his nights dancing in Havana's nightclubs. As she secretly learns to dance with Javier, she learns the meanings of love, sensuality and independence.
7.
Save the Last Dance (2001)
1h 53m Drama Family Romance Music
After the death of her mother, Sara moves to the South Side of Chicago to live with her father and gets transferred to a majority-black school. Her life takes a turn for the better when befriends Chenille and her brother Derek, who helps her with her dancing skills.
8.
Step Up Revolution (2012)
1h 39m Music Drama Romance
Emily arrives in Miami with aspirations to become a professional dancer. She sparks with Sean, the leader of a dance crew whose neighborhood is threatened by Emily's father's development plans.
1h 47m Drama Romance
When teenager Ren and his family move from big-city Chicago to a small town in the West, he's in for a real case of culture shock after discovering he's living in a place where music and dancing are illegal.
10.
You Got Served (2004)
1h 35m Drama Music
At Mr. Rad's Warehouse, the best hip-hop crews in Los Angeles compete for money and respect. But when a suburban crew crashes the party, stealing their dancers - and their moves - two warring friends have to pull together to represent the street. Starring hip-hop sensations Marques Houston, Omari Grandberry, Lil' Kim and comedian Steve Harvey.
explore
Check out more list from our community