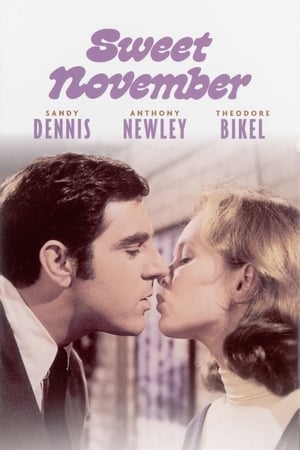 14 Best Movies Like Sweet November ...
If you liked this one , you will probably love these too! In this selection we highlight some of the best films that share a very similar premise to 'Sweet November', and are worth checking out.
1h 39m Romance Drama Mystery
A lonely doctor who once occupied an unusual lakeside home begins exchanging love letters with its former resident, a frustrated architect. They must try to unravel the mystery behind their extraordinary romance before it's too late.
2.
A Walk to Remember (2002)
1h 41m Drama Romance
When the popular, restless Landon Carter is forced to participate in the school drama production he falls in love with Jamie Sullivan, the daughter of the town's minister. Jamie has a "to-do" list for her life and also a very big secret she must keep from Landon.
3.
The Longest Ride (2015)
2h 8m Drama Romance
The lives of a young couple intertwine with a much older man as he reflects back on a lost love while he's trapped in an automobile crash.
4.
P.S. I Love You (2007)
2h 6m Drama Romance
A young widow discovers that her late husband has left her 10 messages intended to help ease her pain and start a new life.
6.
500 Days of Summer (2009)
1h 35m Comedy Drama Romance
Tom, greeting-card writer and hopeless romantic, is caught completely off-guard when his girlfriend, Summer, suddenly dumps him. He reflects on their 500 days together to try to figure out where their love affair went sour, and in doing so, Tom rediscovers his true passions in life.
1h 54m Drama Romance Comedy
Birdee Pruitt has been humiliated on live television by her best friend, Connie, who's been sleeping with Birdee's husband, Bill. Birdee tries starting over with her daughter, Bernice, by returning to her small Texas hometown, but she's faced with petty old acquaintances who are thrilled to see Birdee unhappy -- except for her friend Justin. As he helps Birdee get back on her feet, love begins to blossom.
1h 39m Drama Romance
Harvard Law student Oliver Barrett IV and music student Jennifer Cavilleri share a chemistry they cannot deny - and a love they cannot ignore. Despite their opposite backgrounds, the young couple put their hearts on the line for each other. When they marry, Oliver's wealthy father threatens to disown him. Jenny tries to reconcile the Barrett men, but to no avail.
9.
The Age of Adaline (2015)
1h 52m Fantasy Drama Romance
After 29-year-old Adaline recovers from a nearly lethal accident, she inexplicably stops growing older. As the years stretch on and on, Adaline keeps her secret to herself until she meets a man who changes her life.
1h 55m Drama Romance War
While Sergeant John Tyree is home on two weeks leave from Germany, he meets Savannah after he dives into the ocean to retrieve Savannah's purse that had fallen off a pier. John eventually falls in love with Savannah, who promises to write to him until he returns from overseas.
2h 13m Drama Romance
Liz Gilbert had everything a modern woman is supposed to dream of having – a husband, a house and a successful career – yet like so many others, she found herself lost, confused and searching for what she really wanted in life. Newly divorced and at a crossroads, Gilbert steps out of her comfort zone, risking everything to change her life, embarking on a journey around the world that becomes a quest for self-discovery. In her travels, she discovers the true pleasure of nourishment by eating in Italy, the power of prayer in India and, finally and unexpectedly, the inner peace and balance of true love in Bali.
2h 3m Romance Drama
An epic love story centered around an older man who reads aloud to a woman with Alzheimer's. From a faded notebook, the old man's words bring to life the story about a couple who is separated by World War II, and is then passionately reunited, seven years later, after they have taken different paths.
1h 53m Drama Romance
Still reeling from a heartbreaking family event and his parents' subsequent divorce, Tyler Hawkins discovers a fresh lease on life when he meets Ally Craig, a gregarious beauty who witnessed her mother's death. But as the couple draws closer, the fallout from their separate tragedies jeopardizes their love.
1h 51m Drama Romance
Travis and Gabby first meet as neighbors in a small coastal town and wind up in a relationship that is tested by life's most defining events.
explore
Check out more list from our community