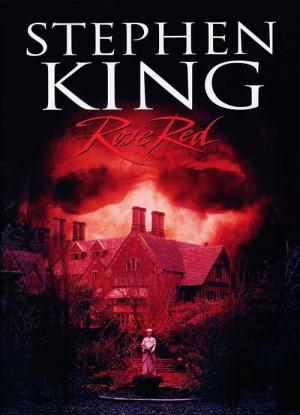 10 Best Movies Like Rose Red ...
If you liked this film , you will probably love these too! In this collection we highlight some of the best films that share a very similar mood to 'Rose Red', and are worth checking out.
1h 29m Horror
Jamie returns to his hometown in search of answers to his wife's murder, which occurred after receiving a weird package containing a ventriloquist dummy named Billy, which may be linked to the legend of ventriloquist Mary Shaw. Destined to find out the truth, Jamie goes to the town of Raven's Fair, where Shaw used to perform and is buried. But Jamie is in for more than he expected.
1h 54m Horror
Steve Freeling lives with his wife, Diane, and their three children, Dana, Robbie, and Carol Anne, in Southern California where he sells houses for the company that built the neighborhood. It starts with just a few odd occurrences, such as broken dishes and furniture moving around by itself. However, when he realizes that something truly evil haunts his home, Steve calls in a team of parapsychologists led by Dr. Lesh to help before it's too late.
3.
What Lies Beneath (2000)
2h 10m Drama Horror Mystery Thriller
When Claire Spencer starts hearing ghostly voices and seeing spooky images, she wonders if an otherworldly spirit is trying to contact her. All the while, her husband tries to reassure her by telling her it's all in her head. But as Claire investigates, she discovers that the man she loves might know more than he's letting on.
14m Horror
Mieke is being harassed by an inexplicable phenomenon. She is having nightmares and her children are acting strange. For no apparent reason her mother appears, after a long period without any contact. She tries to warn Mieke for impending doom. Has it something to do with the doll that one of her sons got for his birthday? Mieke makes a discovery, a very dark one. Something that will turn her life upside down.
1h 53m Horror Thriller Fantasy Mystery
Dr. David Marrow invites Eleanor Vance, Luke Sanderson, and Theo to the eerie and isolated Hill House to be subjects for a sleep disorder study. The unfortunate guests discover that Marrow is far more interested in the sinister mansion itself — and they soon see the true nature of its horror.
1h 27m Horror Thriller Mystery
A young woman fights the spirit that is slowly taking possession of her.
1h 31m Horror Mystery Thriller
After discovering a passenger ship missing since 1962 floating adrift on the Bering Sea, salvagers claim the vessel as their own. Once they begin towing the ghost ship towards harbor, a series of bizarre occurrences happen and the group becomes trapped inside the ship, which they soon learn is inhabited by a demonic creature.
3h Sci-Fi & Fantasy Mystery
A jet leaves on a red-eye flight from Los Angeles to Boston. But early in the flight, ten passengers awaken to a startling realization: All of the other passengers have vanished.
1h 38m Horror Thriller
After a car crash, a criminal psychologist regains consciousness only to find that she's a patient in the same mental institution that currently employs her. It seems she's been accused of murdering her husband—but she has no memory of committing the crime. As she tries to regain her memory and convince her co-workers of her innocence, a vengeful spirit uses her as an earthly pawn, which further convinces everyone of her guilt.
10.
Grave Encounters (2011)
1h 33m Thriller Horror
A crew from a paranormal reality television show lock themselves in a haunted psychiatric hospital. They search for evidence of paranormal activity as they shoot what ends up becoming their final episode.
explore
Check out more list from our community