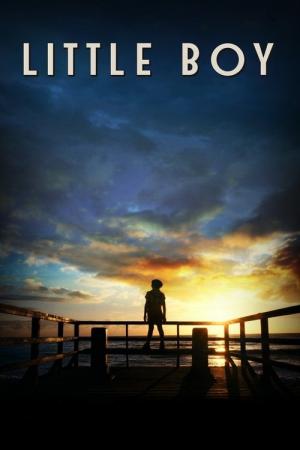 12 Best Movies Like Little Boy ...
If you liked this movie , you will definitely love these too! In this selection we highlight some of the best films that share a very similar premise to 'Little Boy', and are worth checking out.
1.
The Boy in the Striped Pajamas (2008)
1h 34m War Drama
When his family moves from their home in Berlin to a strange new house in Poland, young Bruno befriends Shmuel, a boy who lives on the other side of the fence where everyone seems to be wearing striped pajamas. Unaware of Shmuel's fate as a Jewish prisoner or the role his own Nazi father plays in his imprisonment, Bruno embarks on a dangerous journey inside the camp's walls.
2.
Innocent Voices (2004)
2h Drama War
A young boy, in an effort to have a normal childhood in 1980's El Salvador, is caught up in a dramatic fight for his life as he desperately tries to avoid the war which is raging all around him
2h Comedy Drama History
In 1944 Poland, a Jewish shop keeper named Jakob is summoned to ghetto headquarters after being caught out after curfew. While waiting for the German Kommondant, Jakob overhears a German radio broadcast about Russian troop movements. Returned to the ghetto, the shopkeeper shares his information with a friend and then rumors fly that there is a secret radio within the ghetto.
2h 11m Drama
While subjected to the horrors of WWII Germany, young Liesel finds solace by stealing books and sharing them with others. Under the stairs in her home, a Jewish refugee is being sheltered by her adoptive parents.
2h 2m Drama History War
On September 1st, 1939, Nazi Germany invades Poland, unleashing World War II. On September 17th, the Soviet Red Army crosses the border. The Polish army, unable to fight on two fronts, is defeated. Thousands of Polish men, both military and government officials, are captured by the invaders. Their fate will only be known several years later.
6.
Empire of the Sun (1987)
7.
March of millions (2007)
1h 40m Drama Romance War
In 1941 America Kay and her husband are happy enough until he enlists after Pearl Harbor. Against his wishes, his wife takes a job at the local aircraft plant where she meets Hazel, the singer from across the way the two soon become firm friends and with the other girls become increasingly expert workers. As the war drags on Kay finally dates her trumpet playing foreman and life gets complicated
9.
Life Is Beautiful (1997)
1h 56m Comedy Drama
A touching story of an Italian book seller of Jewish ancestry who lives in his own little fairy tale. His creative and happy life would come to an abrupt halt when his entire family is deported to a concentration camp during World War II. While locked up he tries to convince his son that the whole thing is just a game.
1h 40m War Drama History
In the days following the surrender of Germany in May 1945, a group of young German prisoners of war is handed over to the Danish authorities and subsequently sent to the West Coast, where they are ordered to remove the more than two million mines that the Germans had placed in the sand along the coast. With their bare hands, crawling around in the sand, the boys are forced to perform the dangerous work under the leadership of a Danish sergeant.
2h 26m Drama War Action
Follows a young man named Albert and his horse, Joey, and how their bond is broken when Joey is sold to the cavalry and sent to the trenches of World War One. Despite being too young to enlist, Albert heads to France to save his friend.
12.
The Wedding Song (2008)
explore
Check out more list from our community