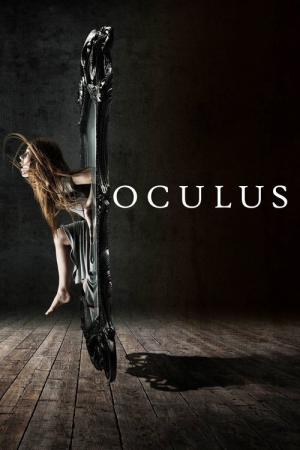 12 Best Movies Like Oculus ...
If you liked this one , you will for sure love these too! In this selection we highlight some of the best films that share a very similar mood to 'Oculus', and are worth checking out.
1h 44m Horror
A man who specializes in debunking paranormal occurrences checks into the fabled room 1408 in the Dolphin Hotel. Soon after settling in, he confronts genuine terror.
1h 28m Horror Thriller
A rookie cop's world is turned upside down when she comes face to face with Paymon - King Of Hell. Officer Jessica Loren has the last shift at a transitioning police station, assigned to wait for a crew picking up bio-hazard waste from the armoury. But unbeknownst to her, cult leader John Michael Paymon has haunted the department ever since he committed suicide in custody. Jessica is about to find out just how dangerous he still is, all alone on the graveyard shift...
1h 39m Horror Thriller
Marie, a film producer, returns to her native Russia to find her birth parents. She quickly learns they are dead, and she has inherited their long-empty farmhouse. At the farm, she meets Nicolai, who claims to be her twin brother. Events take a terrifying turn when the two spot a pair of ghastly doppelgangers and the house itself seems to propel them toward a fate they should have met 40 years earlier.
1h 50m Horror Thriller Mystery
Found footage helps a true-crime novelist realize how and why a family was murdered in his new home, though his discoveries put his entire family in the path of a supernatural entity.
1h 30m Mystery Horror Thriller
Jake Kimble, the sole survivor of the Chicago massacre, is killed while in solitary confinement. His doctor begins investigating the claims he made about a long-haired woman in white, as a mysterious Japanese woman arrives at his old apartment building to help them get rid of the curse.
6.
Grave Encounters 2 (2012)
1h 35m Horror
Tortured by the ghosts of the demonized insane asylum that killed the crew of GRAVE ENCOUNTERS, film students fight to escape death as their own paranormal investigation goes terribly wrong in this horrifying sequel.
7.
The Amityville Horror (2005)
1h 30m Horror
This hair-raising remake of the 1979 horror hit depicts the ordeal of the Lutz clan, whose new home has a gory past and a legacy of demons. Before long, the family patriarch is plagued by nightmares and his daughter is seeing phantoms.
8.
Paranormal Activity 4 (2012)
1h 28m Horror
It has been five years since the disappearance of Katie and Hunter, and a suburban family witness strange events in their neighborhood when a woman and a mysterious child move in.
1h 52m Horror Mystery Thriller
A female forensic psychiatrist discovers that all of one of her patient's multiple personalities are murder victims. She will have to find out what's happening before her time is finished.
1h 43m Horror Thriller
A family discovers that dark spirits have invaded their home after their son inexplicably falls into an endless sleep. When they reach out to a professional for help, they learn things are a lot more personal than they thought.
11.
The Possession (2012)
1h 32m Horror Thriller
A young girl buys an antique box at a yard sale, unaware that inside the collectible lives a malicious ancient spirit. The girl's father teams with his ex-wife to find a way to end the curse upon their child.
12.
Grave Encounters (2011)
1h 33m Thriller Horror
A crew from a paranormal reality television show lock themselves in a haunted psychiatric hospital. They search for evidence of paranormal activity as they shoot what ends up becoming their final episode.
explore
Check out more list from our community