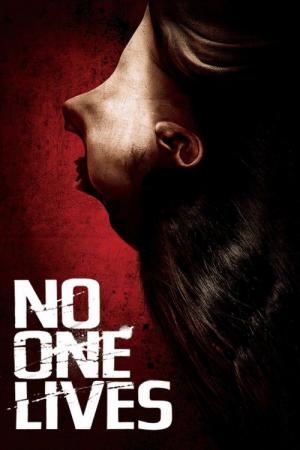 14 Best Movies Like No One Lives ...
If you liked this one , you will for sure love these too! In this collection we highlight some of the best films that share a very similar premise to 'No One Lives', and are worth checking out.
1h 28m Horror Thriller
Desperate to repay his debt to his ex-wife, an ex-con plots a heist at his new employer's country home, unaware that a second criminal has also targeted the property, and rigged it with a series of deadly traps.
1h 22m Horror Thriller
Arkin escapes with his life from the vicious grips of "The Collector" during an entrapment party where he adds beautiful Elena to his "Collection." Instead of recovering from the trauma, Arkin is suddenly abducted from the hospital by mercenaries hired by Elena's wealthy father. Arkin is blackmailed to team up with the mercenaries and track down The Collector's booby trapped warehouse and save Elena.
1h 44m Horror Thriller
Diana arrives in a town to start a new job. She's threatened into working as an exotic dancer. She's later kidnapped and let loose naked in the wilderness as prey for the psycho hunter, like many women before her. Will she survive?
1h 24m Horror Thriller
A group of delinquents are sent to clean the Blackwell Hotel. Little do they know reclusive psychopath Jacob Goodnight has holed away in the rotting hotel. When one of the teens is captured, those who remain -- a group that includes the cop who put a bullet in Goodnight's head four years ago -- band together to survive against the brutal killer.
1h 35m Horror Thriller
Ronald Perkins builds an army of 14 people brainwashed through cult-like methods to protect him from his parents' killers. When Perkins is imprisoned, the police unwittingly unleash his followers on a small town and they've only got one thing on their mind: "Kill for Mr. Perkins."
1h 20m Horror Thriller
A young married couple becomes stranded at an isolated motel and find hidden video cameras in their room. They realize that unless they escape, they'll be the next victims of a snuff film.
24m Drama
Julia is the Polish soap opera. It is broadcast on weekdays on TVN since Monday, January 2, 2012. The pilot episode was broadcast on Friday, December 23, 2011, after the final episode of Prosto w serce.
8.
Hostel: Part III (2011)
1h 28m Horror
Set in Las Vegas, the film centers on a man who attends his best friend's bachelor party, unaware of an insidious agenda that plays into hunting humans.
1h 26m Thriller Horror Mystery
After returning from a wedding reception, a couple staying in an isolated vacation house receive a knock on the door in the mid-hours of the night. What ensues is a violent invasion by three strangers, their faces hidden behind masks. The couple find themselves in a violent struggle, in which they go beyond what either of them thought capable in order to survive.
1h 31m Horror Thriller
Eden Lake is a relentlessly tense and immaculately paced horror-thriller about modern youth gone wild. When a young couple goes to a remote wooded lake for a romantic getaway, their quiet weekend is shattered by an aggressive group of local kids. Rowdiness quickly turns to rage as the teens terrorize the couple in unimaginable ways, and a weekend outing becomes a bloody battle for survival.
11.
Joy Ride 3: Road Kill (2014)
1h 36m Thriller
Rusty Nail is back on the road again looking to punish injustice at every turn - and this time it's with a group of hotheaded street racers on their way to the Road Rally 1000. As they drive through a desolate shortcut on the way to the race, an encounter with Rusty turns sour and soon he is tracking, teasing and torturing them until the end of the road.
12.
The Hitchhiker (2007)
1h 23m Horror Thriller
Four young women driving across the desert to Las Vegas have their road trip turned upside-down when they pick up a handsome, seemingly-friendly hitchhiker. When their car breaks down near a roadside motel in the middle of nowhere, they find themselves trapped with a woman-hating, masochistic killer.
1h 43m Horror Mystery Crime
Obsessed with teaching his victims the value of life, a deranged, sadistic serial killer abducts the morally wayward. Once captured, they must face impossible choices in a horrific game of survival. The victims must fight to win their lives back, or die trying...
1h 21m Horror Thriller
When a young woman takes a trip down Rogue River, her car mysteriously disappears. Lost without transport or communication, she accepts the hospitality of a stranger who offers her shelter for the night at his cabin. With no other options available, she reluctantly accepts only to forever regret it. The ensuing hours yield nothing but torture, indescribable pain, and horrific agony. If you've seen Misery, you've seen nothing. This movie starts where horror films end and leaves viewers paralysed by fear and disgust.
explore
Check out more list from our community