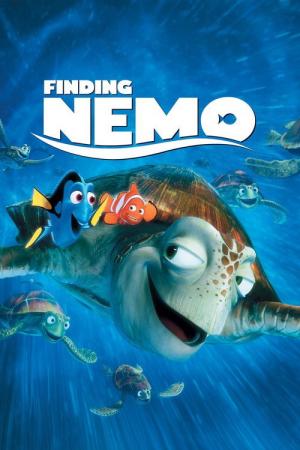 31 Best Movies Like Nemo ...
If you liked this film , you will definitely love these too! In this collection we highlight some of the best films that share a very similar premise to '', and are worth checking out.
1h 37m Adventure Animation Comedy Family
Dory is reunited with her friends Nemo and Marlin in the search for answers about her past. What can she remember? Who are her parents? And where did she learn to speak Whale?
1h 38m Animation Family Science Fiction
WALL·E is the last robot left on an Earth that has been overrun with garbage and all humans have fled to outer space. For 700 years he has continued to try and clean up the mess, but has developed some rather interesting human-like qualities. When a ship arrives with a sleek new type of robot, WALL·E thinks he's finally found a friend and stows away on the ship when it leaves.
1h 36m Animation Comedy Family Adventure
Carl Fredricksen spent his entire life dreaming of exploring the globe and experiencing life to its fullest. But at age 78, life seems to have passed him by, until a twist of fate (and a persistent 8-year old Wilderness Explorer named Russell) gives him a new lease on life.
1h 21m Animation Comedy Family Adventure
With the impending ice age almost upon them, a mismatched trio of prehistoric critters – Manny the woolly mammoth, Diego the saber-toothed tiger and Sid the giant sloth – find an orphaned infant and decide to return it to its human parents. Along the way, the unlikely allies become friends but, when enemies attack, their quest takes on far nobler aims.
1h 30m Animation Action Comedy Family
Oscar is a small fish whose big aspirations often get him into trouble. Meanwhile, Lenny is a great white shark with a surprising secret that no sea creature would guess: He's a vegetarian. When a lie turns Oscar into an improbable hero and Lenny becomes an outcast, the two form an unlikely friendship.
1h 21m Animation Adventure Family Comedy
Led by Woody, Andy's toys live happily in his room until Andy's birthday brings Buzz Lightyear onto the scene. Afraid of losing his place in Andy's heart, Woody plots against Buzz. But when circumstances separate Buzz and Woody from their owner, the duo eventually learns to put aside their differences.
1h 43m Animation Family Comedy
Woody, Buzz, and the rest of Andy's toys haven't been played with in years. With Andy about to go to college, the gang find themselves accidentally left at a nefarious day care center. The toys must band together to escape and return home to Andy.
8.
A Turtle's Tale: Sammy's Adventures (2010)
1h 28m Animation Family
A sea turtle who was hatched in 1959 spends the next 50 years traveling the world while it is being changed by global warming. Born on a Baja, California beach in 1959, new hatchling Sammy must do what his fellow newborn sea turtles are doing: race across the beach to the ocean before they are captured by a seagull or crab. Thus begins Sammy's incredible fifty-year ocean journey. Along the way he meets his best friend, a fellow turtle named Ray, and overcomes obstacles both natural and man-made while trying to fulfill his dream of travelling around the world. Throughout his voyage, Sammy never forgets about Shelly - the turtle he saved on his first day and loves passionately from afar. Based on the actual trajectory of a sea turtle's life, the film illustrates the dangers humans pose to the species' survival. The film combines entertainment with an important environmental message.
1h 47m Adventure Comedy Family Animation
In Ancient Polynesia, when a terrible curse incurred by Maui reaches an impetuous Chieftain's daughter's island, she answers the Ocean's call to seek out the demigod to set things right.
10.
How to Train Your Dragon (2010)
1h 38m Fantasy Adventure Animation Family
As the son of a Viking leader on the cusp of manhood, shy Hiccup Horrendous Haddock III faces a rite of passage: he must kill a dragon to prove his warrior mettle. But after downing a feared dragon, he realizes that he no longer wants to destroy it, and instead befriends the beast – which he names Toothless – much to the chagrin of his warrior father
11.
Madagascar: Escape 2 Africa (2008)
1h 29m Family Adventure Animation Comedy
Alex, Marty, and other zoo animals find a way to escape from Madagascar when the penguins reassemble a wrecked airplane. The precariously repaired craft stays airborne just long enough to make it to the African continent. There the New Yorkers encounter members of their own species for the first time. Africa proves to be a wild place, but Alex and company wonder if it is better than their Central Park home.
1h 25m Adventure Animation Comedy Family
London high-society mouse, Roddy is flushed down the toilet by Sid, a common sewer rat. Hang on for a madcap adventure deep in the sewer bowels of Ratropolis, where Roddy meets the resourceful Rita, the rodent-hating Toad and his faithful thugs, Spike and Whitey.
1h 29m Family Animation Drama
A young lion prince is cast out of his pride by his cruel uncle, who claims he killed his father. While the uncle rules with an iron paw, the prince grows up beyond the Savannah, living by a philosophy: No worries for the rest of your days. But when his past comes to haunt him, the young prince must decide his fate: Will he remain an outcast or face his demons and become what he needs to be?
1h 49m Animation Adventure Family Comedy
Determined to prove herself, Officer Judy Hopps, the first bunny on Zootopia's police force, jumps at the chance to crack her first case - even if it means partnering with scam-artist fox Nick Wilde to solve the mystery.
1h 26m Family Animation Adventure Comedy
Alex the lion is the king of the urban jungle, the main attraction at New York's Central Park Zoo. He and his best friends—Marty the zebra, Melman the giraffe and Gloria the hippo—have spent their whole lives in blissful captivity before an admiring public and with regular meals provided for them. Not content to leave well enough alone, Marty lets his curiosity get the better of him and makes his escape—with the help of some prodigious penguins—to explore the world.
16.
Ice Age: The Meltdown (2006)
1h 31m Animation Family Comedy Adventure
Diego, Manny and Sid return in this sequel to the hit animated movie Ice Age. This time around, the deep freeze is over, and the ice-covered earth is starting to melt, which will destroy the trio's cherished valley. The impending disaster prompts them to reunite and warn all the other beasts about the desperate situation.
1h 30m Animation Comedy Fantasy Adventure
It ain't easy bein' green -- especially if you're a likable (albeit smelly) ogre named Shrek. On a mission to retrieve a gorgeous princess from the clutches of a fire-breathing dragon, Shrek teams up with an unlikely compatriot -- a wisecracking donkey.
1h 25m Adventure Animation Family
When an impulsive boy named Kenai is magically transformed into a bear, he must literally walk in another's footsteps until he learns some valuable life lessons. His courageous and often zany journey introduces him to a forest full of wildlife, including the lovable bear cub Koda, hilarious moose Rutt and Tuke, woolly mammoths and rambunctious rams.
19.
The Land Before Time (1988)
1h 9m Animation Adventure Family
An orphaned brontosaurus named Littlefoot sets off in search of the legendary Great Valley. A land of lush vegetation where the dinosaurs can thrive and live in peace. Along the way he meets four other young dinosaurs, each one a different species, and they encounter several obstacles as they learn to work together in order to survive.
20.
The Emperor's New Groove (2000)
1h 18m Adventure Animation Comedy Family Fantasy
Kuzco is a self-centered emperor who summons Pacha from a village and to tell him that his home will be destroyed to make room for Kuzco's new summer home. Kuzco's advisor, Yzma, tries to poison Kuzco and accidentally turns him into a llama, who accidentally ends up in Pacha's village. Pacha offers to help Kuzco if he doesn't destroy his house, and so they form an unlikely partnership.
21.
Ice Age: Dawn of the Dinosaurs (2009)
1h 34m Animation Comedy Family Adventure
Times are changing for Manny the moody mammoth, Sid the motor mouthed sloth and Diego the crafty saber-toothed tiger. Life heats up for our heroes when they meet some new and none-too-friendly neighbors – the mighty dinosaurs.
22.
Stitch! The Movie (2003)
1h Comedy Adventure Family Animation
The continuing adventures of Lilo, a little Hawaiian girl, and Stitch, the galaxy's most wanted extraterrestrial. Stitch, Pleakley, and Dr. Jumba are all part of the household now. But what Lilo and Stitch don't know is that Dr. Jumba brought one of his alien "experiments" to Hawaii.
23.
Hey Arnold! The Movie (2002)
1h 16m Animation Family
When a powerful developer named Mr. Scheck wants to knock down all the stores and houses in Arnold's neighborhood to build a huge "mall-plex", it looks likes the neighborhood is doomed to disappear. But with the help of a superhero and a mysterious deep-voiced stranger, Arnold and Gerald will need to recover a crucial document in order to save their beloved neighborhood.
24.
The AristoCats (1970)
1h 18m Animation Comedy Family Adventure
When Madame Adelaide Bonfamille leaves her fortune to Duchess and her children—Bonfamille's beloved family of cats—the butler plots to steal the money and kidnaps the legatees, leaving them out on a country road. All seems lost until the wily Thomas O'Malley Cat and his jazz-playing alley cats come to the aristocats' rescue.
25.
Monsters, Inc. (2001)
1h 32m Animation Comedy Family
James Sullivan and Mike Wazowski are monsters, they earn their living scaring children and are the best in the business... even though they're more afraid of the children than they are of them. When a child accidentally enters their world, James and Mike suddenly find that kids are not to be afraid of and they uncover a conspiracy that could threaten all children across the world.
26.
Stuart Little 2 (2002)
1h 18m Family Adventure Animation Comedy
Stuart, an adorable white mouse, still lives happily with his adoptive family, the Littles, on the east side of Manhattan's Central Park. More crazy mouse adventures are in store as Stuart, his human brother, George, and their mischievous cat, Snowbell, set out to rescue a friend.
27.
The Lion King 1 1/2 (2004)
1h 36m Comedy Adventure Family
A young Peruvian bear travels to London in search of a new home. Finding himself lost and alone at Paddington Station, he meets the kindly Brown family.
1h 24m Animation Comedy Family
Having been hopelessly repressed and facing eventual certain death at the British chicken farm where they are held, Ginger the chicken along with the help of Rocky the American rooster decide to rebel and lead their fellow chickens in a great escape from the murderous farmers Mr. and Mrs. Tweedy and their farm of doom.
30.
Ice Age: Continental Drift (2012)
1h 28m Animation Comedy Adventure Family
Manny, Diego, and Sid embark upon another adventure after their continent is set adrift. Using an iceberg as a ship, they encounter sea creatures and battle pirates as they explore a new world.
explore
Check out more list from our community