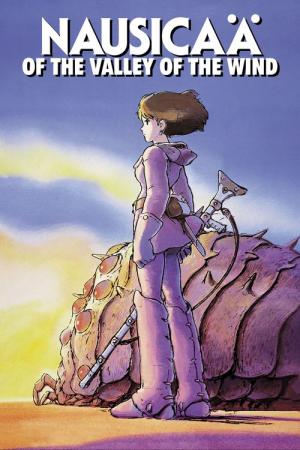 11 Best Movies Like Nausicaa Of The Valley Of The Wind ...
If you liked this one , you will for sure love these too! In this list we highlight some of the best films that share a very similar mood to 'Nausicaa of the Valley of the Wind', and are worth checking out.
2h 5m Animation Family Fantasy
A young girl, Chihiro, becomes trapped in a strange new world of spirits. When her parents undergo a mysterious transformation, she must call upon the courage she never knew she had to free her family.
2.
Howl's Moving Castle (2004)
1h 59m Fantasy Animation Adventure
When Sophie, a shy young woman, is cursed with an old body by a spiteful witch, her only chance of breaking the spell lies with a self-indulgent yet insecure young wizard and his companions in his legged, walking castle.
3.
Evangelion: 3.0 You Can (2012)
1h 36m Animation Science Fiction Action Drama
Fourteen years after Third Impact, Shinji Ikari awakens to a world he does not remember. He hasn't aged. Much of Earth is laid in ruins, NERV has been dismantled, and people who he once protected have turned against him. Befriending the enigmatic Kaworu Nagisa, Shinji continues the fight against the angels and realizes the fighting is far from over, even when it could be against his former allies. The characters' struggles continue amidst the battles against the angels and each other, spiraling down to what could inevitably be the end of the world.
1h 23m Animation Science Fiction Fantasy Adventure
On the planet Gandahar where peace reigns and poverty is unknown, this utopian lifestyle is upset by reports of people at the outlying frontiers being turned to stone. Sylvain is sent to investigate this mysterious threat.
5.
Origin: Spirits of the Past (2006)
1h 35m Science Fiction Adventure Animation Drama Fantasy Romance Action
It is 300 years into the future. Earth's environment had been devastated by mankind's own foolish plans and humankind is beleaguered by the sentient forests which they have awoken. The world balance is tipped when a young boy named Agito stumbles across a machine that glowed in a strange blue hue inside a forbidden sanctuary.
1h 30m Animation Science Fiction Adventure Fantasy Music
The embodiment of ultimate evil, a glowing orb terrorizes a young girl with bizarre stories of dark fantasy, eroticism and horror.
30m Comedy Family Sci-Fi & Fantasy
K-9 is a British/Australian comedy/adventure series focusing on the adventures of the robot dog K-9 from the television show Doctor Who, achieved by mixing computer animation and live action. The first episode aired as a sneak preview of the series on Halloween 2009 on satellite channel Disney XD in the UK & Ireland. As of October 2010, the full series has commenced airing on Network Ten in Australia, Disney XD in the UK & Ireland; Scandinavia, Poland, Italy and The Netherlands and Disney Channel CEE in Bulgaria, Romania, Moldava, Slovakia, Hungary and The Czech Republic. A second series is in development and the first season is due to be syndicated around the globe, with two confirmed networks, Channel 5 in the UK and Cartoon Network in New Zealand, other networks have yet to be announced. In the UK, Channel 5 broadcast the first season between December 2010 and April 2011. The US cable channel Syfy began airing the series on 25 December 2012, initially by broadcasting the entire first season in an all-day marathon.
8.
Onigamiden - Legend of the Millennium Dragon (2011)
9.
Ghost in the Shell: Stand Alone Complex - Solid State Society (2006)
10.
Journey to Agartha (2011)
1h 56m Animation Adventure Drama Fantasy
The film centers on Asuna, a young girl who spends her solitary days listening to the mysterious music emanating from the crystal radio she received from her late father as a memento. One day while walking home she is attacked by a fearsome monster and saved mysterious boy named Shun. However, Shun disappears and Asuna embarks on a journey of adventure to the land of Agartha with her teacher Mr. Morisaki to meet a Shun again. Through her journey she comes to know the cruelty and beauty of the world, as well as loss.
1h 45m Animation Fantasy Science Fiction
After receiving a package from his grandfather, Ray, a young inventor who lives in England during the mid-19th century, finds himself caught in the middle of a deadly conflict related to a revolutionary advance in steam power.
explore
Check out more list from our community