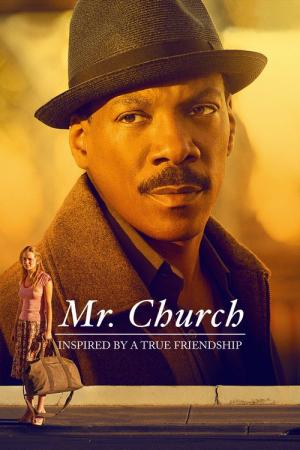 13 Best Movies Like Mr Church ...
If you liked this movie , you will definitely love these too! In this collection we highlight some of the best films that share a very similar mood to 'Mr. Church', and are worth checking out.
1h 40m Drama
Adam Jones is a Chef who destroyed his career with drugs and diva behavior. He cleans up and returns to London, determined to redeem himself by spearheading a top restaurant that can gain three Michelin stars.
2.
Me and Earl and the Dying Girl (2015)
1h 45m Comedy Drama
Greg is coasting through senior year of high school as anonymously as possible, avoiding social interactions like the plague while secretly making spirited, bizarre films with Earl, his only friend. But both his anonymity and friendship threaten to unravel when his mother forces him to befriend a classmate with leukemia.
1h 40m Comedy Drama
Inspired by a true story, a comedy centered on a 27-year-old guy who learns of his cancer diagnosis and his subsequent struggle to beat the disease.
4.
A Man Called Ove (2015)
1h 56m Comedy Drama
Despite being deposed as president of his condominium association, grumpy 59-year-old Ove continues to watch over his neighbourhood with an iron fist. When pregnant Parvaneh and her family move into the terraced house opposite Ove and she accidentally back into Ove's mailbox, it sets off a series of unexpected changes in his life.
2h 4m Drama Romance Comedy
Jackie is a divorced mother of two. Isabel is the career minded girlfriend of Jackie's ex-husband Luke, forced into the role of unwelcome stepmother to their children. But when Jackie discovers she is ill, both women realise they must put aside their differences to find a common ground and celebrate life to the fullest, while they have the chance.
1h 42m Comedy
A young boy whose parents just divorced finds an unlikely friend and mentor in the misanthropic, bawdy, hedonistic, war veteran who lives next door.
7.
Unstrung Heroes (1995)
1h 33m Comedy Drama Family
Steven Lidz, unhappy with his home life since his mother became sick, moves in with his two eccentric uncles. As Steven grows closer to his uncles, he learns how to cope with his emotions and to value his own uniqueness.
8.
The Fundamentals of Caring (2016)
1h 37m Comedy Drama
Having suffered a tragedy, Ben becomes a caregiver to earn money. His first client, Trevor, is a hilarious 18-year-old with muscular dystrophy. One paralyzed emotionally, one paralyzed physically, Ben and Trevor hit the road on a trip into the western states. The folks they collect along the way will help them test their skills for surviving outside their calculated existence. Together, they come to understand the importance of hope and the necessity of true friendship.
9.
In the Land of Women (2007)
1h 37m Romance Comedy Drama
After a bad breakup with his girlfriend leaves him heartbroken, Carter Webb moves to Michigan to take care of his ailing grandmother. Once there, he gets mixed up in the lives of the mother and daughters who live across the street.
10.
Pieces of April (2003)
1h 21m Comedy Drama
Quirky and rebellious April Burns lives with her boyfriend in a low-rent New York City apartment miles away from her emotionally distant family. But when she discovers that her mother has a fatal form of breast cancer, she invites the clan to her place for Thanksgiving. While her father struggles to drive her family into the city, April -- an inexperienced cook -- runs into kitchen trouble and must ask a neighbor for help.
11.
A Simple Twist of Fate (1994)
1h 46m Family Comedy
When Michael McCann is thrown over by the woman he loves, he becomes something of a misanthrope and a miser, spending all of his spare money on collectible gold coins. Living in the same town is an affluent family with two sons: John and Tanny. Tanny's a wild boy, whom John cannot control, and one night he breaks into McCann's house, and steals the gold and disappears, which nearly confirms McCann's distrust of mankind. But then, a mysterious young woman dies in the snow outside McCann's house, and her small daughter makes her way to McCann's house and into McCann's life and heart.
12.
P.S. I Love You (2007)
2h 6m Drama Romance
A young widow discovers that her late husband has left her 10 messages intended to help ease her pain and start a new life.
1h 43m Comedy Drama
Convinced he'll graduate with honors because of his thesis paper, a stuffy Harvard student finds his paper being held hostage by a homeless man, who might be the guy to school the young man in life.
explore
Check out more list from our community