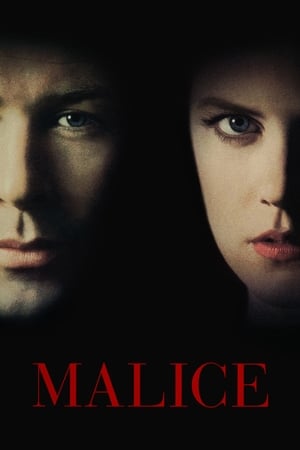 10 Best Movies Like Malice ...
If you liked this one , you will probably love these too! In this selection we highlight some of the best films that share a very similar premise to 'Malice', and are worth checking out.
1.
Under Suspicion (2000)
1h 50m Thriller Crime Drama
A lawyer is asked to come to the police station to clear up a few loose ends in his witness report of a foul murder. "This will only take ten minutes", they say, but it turns out to be one loose end after another, and the ten minutes he is away from his speech become longer and longer.
1h 39m Mystery Thriller
Detective Kyle Bodine falls for Rachel Munro who is trapped in a violent marriage. After shooting her husband, Kyle relucantly agrees to help hide the body, but Kyle's partner is showing an unusual flair for finding clues.
3.
Mortal Thoughts (1991)
1h 44m Mystery Thriller Drama
A loathsome man ends up dead, but it's not clear who's to blame. If ever a person got what he deserved, it's James Urbanksi, an abusive drunk who steals from his wife, Joyce, and promises her close friend Cynthia Kellogg that she'll be the next target of his rage. At a group outing, James bleeds to death after someone cuts his throat. But because he's such a terrible human being, police aren't sure which of his acquaintances decided to kill him.
2h 29m Mystery Thriller Drama
With his wife's disappearance having become the focus of an intense media circus, a man sees the spotlight turned on him when it's suspected that he may not be innocent.
1h 54m Mystery Thriller
A high-priced call girl is forced to depend on a reluctant private eye when she is stalked by a psychopath.
1h 28m Crime Thriller Mystery
Single father and former cop Tom Cutler has an unusual occupation: he cleans up death scenes. But when he's called in to sterilize a wealthy suburban residence after a brutal shooting, Cutler is shocked to learn he may have unknowingly erased crucial evidence, entangling himself in a dirty criminal cover-up.
1h 56m Mystery Thriller
A chess grandmaster is in a big tournament, and when his lover is found painted up and the blood drained out of her body he becomes a chief suspect. After he gets a call from the killer urging him to try and figure out the game, he cooperates with police and a psychologist to try and catch the killer, but doubts linger about the grandmaster's innocence as the string of grisly murders continues.
1h 37m Horror Thriller Mystery
An FBI agent tracks a serial killer with the help of three of his would-be victims - all of whom have wildly different stories to tell.
explore
Check out more list from our community