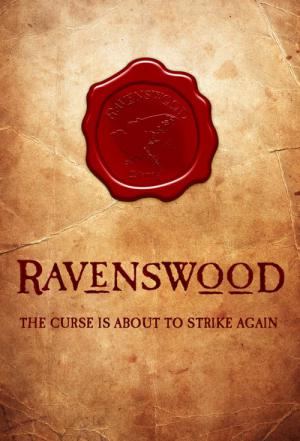 12 Best Shows Like Ravenswood ...
If you liked this movie , you will probably love these too! In this selection we highlight some of the best films that share a very similar premise to 'Ravenswood', and are worth checking out.
1.
The Vampire Diaries (2009)
43m Drama Sci-Fi & Fantasy
The story of two vampire brothers obsessed with the same girl, who bears a striking resemblance to the beautiful but ruthless vampire they knew and loved in 1864.
1h 39m Horror Thriller Crime
The rural town of Lynchburg Georgia holds a dark secret. A century old curse has condemned the citizens to a diet of human flesh. Unable to leave the city limits the town folks must lure unsuspecting travelers to their quaint town where they soon become the menu item of choice.
22m Drama
East Los High is not your typical high school. Dance, sex, romance, and mystery are at the heart of this inner city school in East LA where two teenage cousins—Jessie, a 16-year-old virgin and Maya, a troubled runaway with a violent past —fall in love with Jacob, a popular football player. From this forbidden love triangle, Maya, Jessie and Jacob, along with their close friends must face true-to-life decisions during a single dramatic and breath-taking year that will mark their lives forever.
1h 27m Horror
Two brothers team up to battle a creature under the bed, in what is being described as a "suburban nightmare" tale.
45m Sci-Fi & Fantasy Drama Mystery
A spin-off from The Vampire Diaries and set in New Orleans, The Originals centers on the Mikaelson siblings, otherwise known as the world's original vampires: Klaus, Elijah, and Rebekah. Now Klaus must take down his protégé, Marcel, who is now in charge of New Orleans, in order to re-take his city, as he originally built New Orleans. Klaus departed from the city after being chased down by his father Mikael, while it was being constructed and Marcel took charge. As Klaus has returned after many years, his ego has provoked him to become the king of the city. "Every King needs an heir" says Klaus, accepting the unborn child. The child is a first to be born to a hybrid and a werewolf.
7.
The Secret Circle (2011)
42m Drama Sci-Fi & Fantasy
After her mother dies in a fire, Cassie Blake moves in with her grandmother in the small town of Chance Harbor, Washington. As she gets to know her high school classmates, strange and frightening things begin to happen. They are all descended from powerful witches, and they've been waiting for Cassie to join them and complete a new generation of the Secret Circle. What they don't yet know is that darker powers are at play and that Cassie's mother's death might not have been an accident.
50m Mystery Drama Sci-Fi & Fantasy
Kyle Barnes has been plagued by possession since he was a child. Now an adult, he embarks on a spiritual journey to find answers, but what he uncovers could mean the end of life on Earth as we know it.
10.
The Sisterhood of Night (2014)
11.
Pretty Little Liars (2010)
41m Drama Mystery
Based on the Pretty Little Liars series of young adult novels by Sara Shepard, the series follows the lives of four girls — Spencer, Hanna, Aria, and Emily — whose clique falls apart after the disappearance of their queen bee, Alison. One year later, they begin receiving messages from someone using the name "A" who threatens to expose their secrets — including long-hidden ones they thought only Alison knew.
1h 50m Drama Crime
The story of a gang of children growing up in a community of banished criminals, in a forgotten corner of the former Soviet Union. This community rejects the world outside. The only law it obeys… is its own. Against this backdrop two best friends, Kolyma and Gagarin, gradually become fierce enemies as they find themselves on opposite sides of the strict code of honour of the 'honest criminal' brotherhood.
explore
Check out more list from our community