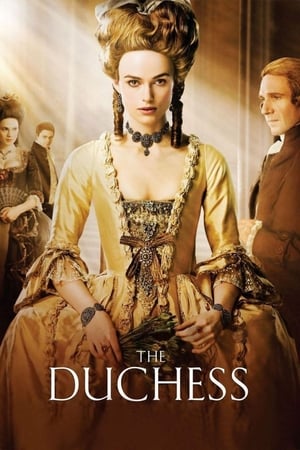 29 Best Movies Like The Duchess ...
If you liked this film , you will for sure love these too! In this list we highlight some of the best films that share a very similar premise to '', and are worth checking out.
1.
The Other Boleyn Girl (2008)
1h 55m Drama Romance
A sumptuous and sensual tale of intrigue, romance and betrayal set against the backdrop of a defining moment in European history: two beautiful sisters, Anne and Mary Boleyn, driven by their family's blind ambition, compete for the love of the handsome and passionate King Henry VIII.
2h 17m Drama History Romance
A young queen falls in love with her physician, and they start a revolution that changes their nation forever.
3.
Pride & Prejudice (2005)
2h 7m Drama Romance
A story of love and life among the landed English gentry during the Georgian era. Mr. Bennet is a gentleman living in Hertfordshire with his overbearing wife and five daughters, but if he dies their house will be inherited by a distant cousin whom they have never met, so the family's future happiness and security is dependent on the daughters making good marriages.
5.
The Young Victoria (2009)
1h 45m Drama History Romance
As the only legitimate heir of England's King William, teenage Victoria gets caught up in the political machinations of her own family. Victoria's mother wants her to sign a regency order, while her Belgian uncle schemes to arrange a marriage between the future monarch and Prince Albert, the man who will become the love of her life.
6.
Marie Antoinette (2006)
2h 3m Drama History
The retelling of France's iconic but ill-fated queen, Marie Antoinette. From her betrothal and marriage to Louis XVI at 15 to her reign as queen at 19 and ultimately the fall of Versailles.
2h 10m Drama Romance
Trapped in a loveless marriage, aristocrat Anna Karenina enters into a life-changing affair with the affluent Count Vronsky.
2h 22m Drama Romance History
The death of King Henry VIII throws his kingdom into chaos because of succession disputes. His weak son Edward, is on his deathbed. Anxious to keep England true to the Reformation, a scheming minister John Dudley marries off his son, Guildford to Lady Jane Grey, whom he places on the throne after Edward dies. At first hostile to each other, Guildford and Jane fall in love. But they cannot withstand the course of power which will lead to their ultimate downfall.
9.
Dangerous Liaisons (1988)
1h 59m Drama Romance
In 18th century France, Marquise de Merteuil asks her ex-lover Vicomte de Valmont to seduce the future wife of another ex-lover of hers in return for one last night with her. Yet things don't go as planned.
1h 45m Drama
BELLE is inspired by the true story of Dido Elizabeth Belle, the illegitimate mixed race daughter of a Royal Navy Admiral. Raised by her aristocratic great-uncle Lord Mansfield and his wife, Belle's lineage affords her certain privileges, yet the color of her skin prevents her from fully participating in the traditions of her social standing. Left to wonder if she will ever find love, Belle falls for an idealistic young vicar's son bent on change who, with her help, shapes Lord Mansfield's role as Lord Chief Justice to end slavery in England
11.
The Painted Veil (2006)
2h 5m Romance Drama
A British medical doctor fights a cholera outbreak in a small Chinese village, while also being trapped at home in a loveless marriage to an unfaithful wife.
2h Drama Romance
A biographical portrait of a pre-fame Jane Austen and her romance with a young Irishman.
13.
The Age of Innocence (1993)
2h 18m Drama Romance
Tale of 19th century New York high society in which a young lawyer falls in love with a woman separated from her husband, while he is engaged to the woman's cousin.
2h 4m Drama History
The story of the ascension to the throne and the early reign of Queen Elizabeth the First, the endless attempts by her council to marry her off, the Catholic hatred of her and her romance with Lord Robert Dudley.
15.
Summer in February (2013)
1h 41m Drama Romance
The Newlyn School of artists flourished at the beginning of the 20th Century and the film focuses on the wild and bohemian Lamorna Group, which included Alfred Munnings and Laura and Harold Knight. The incendiary anti-Modernist Munnings, now regarded as one of Britain's most sought-after artists, is at the centre of the complex love triangle, involving aspiring artist Florence Carter-Wood and Gilbert Evans, the land agent in charge of the Lamorna Valley estate. True - and deeply moving - the story is played out against the timeless beauty of the Cornish coast, in the approaching shadow of The Great War.
16.
Elizabeth: The Golden Age (2007)
1h 54m Drama History Romance
When Queen Elizabeth's reign is threatened by ruthless familial betrayal and Spain's invading army, she and her shrewd adviser must act to safeguard the lives of her people.
17.
Dangerous Beauty (1998)
1h 51m Drama Romance
Veronica is brilliant, gifted and beautiful, but the handsome aristocrat she loves, Marco Venier, cannot marry her because she is penniless and of questionable family. So Veronica's mother, Paola, teaches her to become a courtesan, one of the exotic companions favored by the richest and most powerful Venetian men. Veronica courageously uses her charms to change destiny -- and to give herself a chance at true love.
18.
Wuthering Heights (1992)
1h 45m Drama Romance
Young orphan Heathcliff is adopted by the wealthy Earnshaw family and moves into their estate, Wuthering Heights. Soon, the new resident falls for his compassionate foster sister, Cathy. The two share a remarkable bond that seems unbreakable until Cathy, feeling the pressure of social convention, suppresses her feelings and marries Edgar Linton, a man of means who befits her stature. Heathcliff vows to win her back.
1h 55m Drama History Romance
The tragic fate of Juana I of Castille, Queen of Spain, madly in love to an unfaithful husband, Felipe el Hermoso, Archduke of Austria.
20.
The Great Gatsby (2013)
2h 23m Drama Romance
An adaptation of F. Scott Fitzgerald's Long Island-set novel, where Midwesterner Nick Carraway is lured into the lavish world of his neighbor, Jay Gatsby. Soon enough, however, Carraway will see through the cracks of Gatsby's nouveau riche existence, where obsession, madness, and tragedy await.
21.
Beloved Sisters (2014)
22.
The End of the Affair (1999)
1h 42m Drama
On a rainy London night in 1946, novelist Maurice Bendrix has a chance meeting with Henry Miles, husband of his ex-mistress Sarah, who abruptly ended their affair two years before. Bendrix's obsession with Sarah is rekindled; he succumbs to his own jealousy and arranges to have her followed.
23.
Sense and Sensibility (1995)
2h 16m Drama Romance
Rich Mr. Dashwood dies, leaving his second wife and her daughters poor by the rules of inheritance. Two daughters are the titular opposites.
25.
Surviving Picasso (1996)
2h 5m Drama Romance
The passionate Merchant-Ivory drama tells the story of Francoise Gilot, the only lover of Pablo Picasso who was strong enough to withstand his ferocious cruelty and move on with her life.
26.
The Princess of Montpensier (2010)
2h 19m Action Drama History Romance
Set in the high courts of 16th Century France, where the wars of religion between Catholics and Protestants are raging. Marie de Mézières, a beautiful young aristocrat, is in love with Henri de Guise, but her hand in marriage is promised to the Prince of Montpensier.
explore
Check out more list from our community