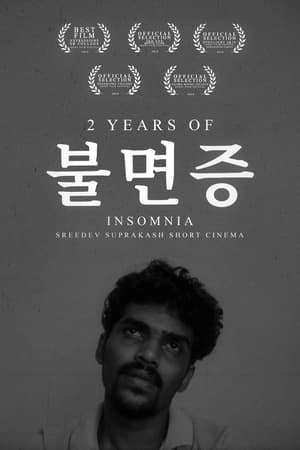 12 Best Movies Like Insomnia ...
If you liked this film , you will definitely love these too! In this selection we highlight some of the best films that share a very similar mood to 'Insomnia', and are worth checking out.
1h 41m Thriller Drama
The Machinist is the story of Trevor Reznik, a lathe-operator who is suffering from insomnia. In a machine shop, occupational hazards are bad enough under normal circumstances; yet for Trevor the risks are compounded by fatigue. Trevor has lost the ability to sleep. This is no ordinary insomnia...
1h 47m Crime Drama Mystery Thriller
An FBI agent teams with the town's veteran game tracker to investigate a murder that occurred on a Native American reservation.
1h 41m Action Crime Drama Thriller
Two veteran New York City detectives work to identify the possible connection between a recent murder and a case they believe they solved years ago; is there a serial killer on the loose, and did they perhaps put the wrong person behind bars?
2h 33m Drama Thriller Crime
Keller Dover faces a parent's worst nightmare when his 6-year-old daughter, Anna, and her friend go missing. The only lead is an old motorhome that had been parked on their street. The head of the investigation, Detective Loki, arrests the driver, but a lack of evidence forces Loki to release his only suspect. Dover, knowing that his daughter's life is at stake, decides that he has no choice but to take matters into his own hands.
1h 53m Thriller
A husband is on trial for the attempted murder of his wife, in what is seemingly an open/shut case for the ambitious district attorney trying to put him away. However, there are surprises for both around every corner, and, as a suspenseful game of cat-and-mouse is played out, each must manipulate and outwit the other.
6.
The Black Dahlia (2006)
2h 1m Drama Crime
Lee Blanchard and Bucky Bleichert are former boxers-turned-cops in 1940s Los Angeles and, when an aspiring young actress turns up dead, Blanchard and Bleichert must grapple with corruption, narcissism, stag films and family madness as they pursue the killer.
7.
L.A. Confidential (1997)
2h 18m Crime Drama Mystery Thriller
Three detectives in the corrupt and brutal L.A. police force of the 1950s use differing methods to uncover a conspiracy behind the shotgun slayings of the patrons at an all-night diner.
2h 10m Drama Mystery Thriller
A mysterious story of two magicians whose intense rivalry leads them on a life-long battle for supremacy -- full of obsession, deceit and jealousy with dangerous and deadly consequences.
1h Drama
An American anthology police detective series utilizing multiple timelines in which investigations seem to unearth personal and professional secrets of those involved, both within or outside the law.
1h 53m Drama Crime Mystery Romance Thriller
Seen-it-all New York detective Frank Keller is unsettled - he has done twenty years on the force and could retire, and he hasn't come to terms with his wife leaving him for a colleague. Joining up with an officer from another part of town to investigate a series of murders linked by the lonely hearts columns he finds he is getting seriously and possibly dangerously involved with Helen, one of the main suspects.
2h 50m Action Crime Drama Thriller
Obsessive master thief, Neil McCauley leads a top-notch crew on various daring heists throughout Los Angeles while determined detective, Vincent Hanna pursues him without rest. Each man recognizes and respects the ability and the dedication of the other even though they are aware their cat-and-mouse game may end in violence.
2h 7m Crime Mystery Thriller
Two homicide detectives are on a desperate hunt for a serial killer whose crimes are based on the "seven deadly sins" in this dark and haunting film that takes viewers from the tortured remains of one victim to the next. The seasoned Det. Sommerset researches each sin in an effort to get inside the killer's mind, while his novice partner, Mills, scoffs at his efforts to unravel the case.
explore
Check out more list from our community