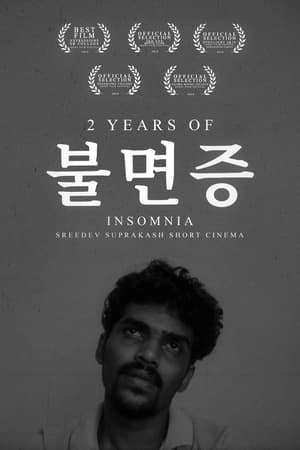 31 Best Movies Like Insomnia ...
If you liked this movie , you will probably love these too! In this selection we highlight some of the best films that share a very similar mood to '', and are worth checking out.
2h 33m Drama Thriller Crime
Keller Dover faces a parent's worst nightmare when his 6-year-old daughter, Anna, and her friend go missing. The only lead is an old motorhome that had been parked on their street. The head of the investigation, Detective Loki, arrests the driver, but a lack of evidence forces Loki to release his only suspect. Dover, knowing that his daughter's life is at stake, decides that he has no choice but to take matters into his own hands.
2h 7m Crime Mystery Thriller
Two homicide detectives are on a desperate hunt for a serial killer whose crimes are based on the "seven deadly sins" in this dark and haunting film that takes viewers from the tortured remains of one victim to the next. The seasoned Det. Sommerset researches each sin in an effort to get inside the killer's mind, while his novice partner, Mills, scoffs at his efforts to unravel the case.
2h 37m Crime Drama Mystery Thriller
The true story of the investigation of the "Zodiac Killer", a serial killer who terrified the San Francisco Bay Area, taunting police with his ciphers and letters. The case becomes an obsession for three men as their lives and careers are built and destroyed by the endless trail of clues.
1h 53m Crime Drama Mystery
When 4 year old Amanda McCready disappears from her home and the police make little headway in solving the case, the girl's aunt, Beatrice McCready hires two private detectives, Patrick Kenzie and Angie Gennaro. The detectives freely admit that they have little experience with this type of case, but the family wants them for two reasons - they're not cops and they know the tough neighborhood in which they all live. As the case progresses, Kenzie and Gennaro face drug dealers, gangs and pedophiles. When they are about to solve the case, they are faced with a moral dilemma that tears them apart.
1h 36m Crime Thriller Mystery
Detectives Jonas and Erik are called to the midnight sun country of northern Norway to investigate a recent homicide, but their plan to arrest the killer goes awry, and Jonas mistakenly shoots Erik. The suspect escapes, and a frightened Jonas pins Erik's death on the fugitive. Jonas continues to pursue the killer as he seeks to protect himself; however, his mounting guilt and the omnipresent sun plague him with an insomnia that affects his sanity.
2h 29m Mystery Thriller Drama
With his wife's disappearance having become the focus of an intense media circus, a man sees the spotlight turned on him when it's suspected that he may not be innocent.
1h 41m Thriller Drama
The Machinist is the story of Trevor Reznik, a lathe-operator who is suffering from insomnia. In a machine shop, occupational hazards are bad enough under normal circumstances; yet for Trevor the risks are compounded by fatigue. Trevor has lost the ability to sleep. This is no ordinary insomnia...
1h Drama
An American anthology police detective series utilizing multiple timelines in which investigations seem to unearth personal and professional secrets of those involved, both within or outside the law.
9.
Memories of Murder (2003)
2h 11m Crime Drama Thriller
1986 Gyunggi Province. The body of a young woman is found brutally raped and murdered. Two months later, a series of rapes and murders commences under similar circumstances. And in a country that had never known such crimes, the dark whispers about a serial murderer grow louder. A special task force is set up in the area, with two local detectives Park Doo-Man and Jo Young-Goo joined by a detective from Seoul who requested to be assigned to the case.
2h 10m Drama Mystery Thriller
A mysterious story of two magicians whose intense rivalry leads them on a life-long battle for supremacy -- full of obsession, deceit and jealousy with dangerous and deadly consequences.
2h 18m Thriller Crime Drama Mystery
The lives of three men who were childhood friends are shattered when one of them has a family tragedy.
1h 53m Mystery Thriller
Leonard Shelby is tracking down the man who raped and murdered his wife. The difficulty of locating his wife's killer, however, is compounded by the fact that he suffers from a rare, untreatable form of short-term memory loss. Although he can recall details of life before his accident, Leonard cannot remember what happened fifteen minutes ago, where he's going, or why.
1h 47m Crime Drama Mystery Thriller
An FBI agent teams with the town's veteran game tracker to investigate a murder that occurred on a Native American reservation.
2h 3m Crime Drama Mystery Thriller
A police chief about to retire pledges to help a woman find her daughter's killer.
2h 35m Drama Mystery Thriller
Mitch McDeere is a young man with a promising future in Law. About to sit his Bar exam, he is approached by 'The Firm' and made an offer he doesn't refuse. Seduced by the money and gifts showered on him, he is totally oblivious to the more sinister side of his company. Then, two Associates are murdered. The FBI contact him, asking him for information and suddenly his life is ruined. He has a choice - work with the FBI, or stay with the Firm. Either way he will lose his life as he knows it. Mitch figures the only way out is to follow his own plan...
16.
L.A. Confidential (1997)
2h 18m Crime Drama Mystery Thriller
Three detectives in the corrupt and brutal L.A. police force of the 1950s use differing methods to uncover a conspiracy behind the shotgun slayings of the patrons at an all-night diner.
2h Crime Thriller
A psychological thriller about a man who is sometimes controlled by his murder-and-mayhem-loving alter ego.
1h 53m Thriller
A husband is on trial for the attempted murder of his wife, in what is seemingly an open/shut case for the ambitious district attorney trying to put him away. However, there are surprises for both around every corner, and, as a suspenseful game of cat-and-mouse is played out, each must manipulate and outwit the other.
1h 53m Drama Crime Mystery Romance Thriller
Seen-it-all New York detective Frank Keller is unsettled - he has done twenty years on the force and could retire, and he hasn't come to terms with his wife leaving him for a colleague. Joining up with an officer from another part of town to investigate a series of murders linked by the lonely hearts columns he finds he is getting seriously and possibly dangerously involved with Helen, one of the main suspects.
20.
The Black Dahlia (2006)
2h 1m Drama Crime
Lee Blanchard and Bucky Bleichert are former boxers-turned-cops in 1940s Los Angeles and, when an aspiring young actress turns up dead, Blanchard and Bleichert must grapple with corruption, narcissism, stag films and family madness as they pursue the killer.
1h 36m Mystery Thriller
Mort Rainey, a writer just emerging from a painful divorce with his ex-wife, is stalked at his remote lake house by a psychotic stranger and would-be scribe who claims Rainey swiped his best story idea. But as Rainey endeavors to prove his innocence, he begins to question his own sanity.
22.
Red Riding: In the Year of Our Lord 1980 (2009)
1h 33m Thriller Crime Drama Mystery
After 6 years of brutal murders the West Yorkshire Police fear that they may have already interviewed The Ripper and let him back into the world to continue his reign of terror upon the citizens of Yorkshire, but things become more difficult for the Police when they discover they not only have The Ripper to catch, but a copycat killer is also at large. Assistant Chief Constable of the Manchester Police, Peter Hunter, is called in to oversee the West Yorkshire Police's Ripper investigation, with the help of John Nolan and Helen Marshall, both detectives from the Manchester Police, they decide to go back and look at the crime reports from the Rippers victims to see what they could have missed.
2h 4m Crime Drama Mystery Thriller
A big city cop from LA moves to a small town police force and immediately finds himself investigating a murder. Using theories rejected by his colleagues, the cop, John Berlin, meets a young blind woman named Helena, who he is attracted to. Meanwhile, a serial killer is on the loose and only John knows it.
1h 37m Action Adventure Crime Drama Thriller
Recently promoted and transferred to the homicide division, Inspector Jessica Shepard feels pressure to prove herself -- and what better way than by solving San Francisco's latest murder? However, as Shepard and her partner, Mike Delmarco, soon discover, the victim shared a romantic connection to her. As more of Shepard's ex-lovers turn up dead, her mind starts to become unstable, and she begins to wonder if she could be the very killer she's trying to track down.
25.
A Walk Among the Tombstones (2014)
1h 54m Crime Drama Mystery Thriller
Private investigator Matthew Scudder is hired by a drug kingpin to find out who kidnapped and murdered his wife.
26.
Before I Go to Sleep (2014)
1h 32m Mystery Thriller
A woman wakes up every day, remembering nothing as a result of a traumatic accident in her past. One day, new terrifying truths emerge that force her to question everyone around her.
1h 41m Crime Drama Mystery
With her husband Jack perpetually away at work, Margaret Hall raises her children virtually alone. Her teenage son is testing the waters of the adult world, and early one morning she wakes to find the dead body of his gay lover on the beach of their rural lakeside home. What would you do? What is rational and what do you do to protect your child? How far do you go and when do you stop?
28.
Righteous Kill (2008)
1h 41m Action Crime Drama Thriller
Two veteran New York City detectives work to identify the possible connection between a recent murder and a case they believe they solved years ago; is there a serial killer on the loose, and did they perhaps put the wrong person behind bars?
1h 45m Crime Drama Thriller Mystery
When the trail goes cold on a murder investigation of a policeman, an undercover narcotics officer is lured back to the force to help solve the case.
2h 50m Action Crime Drama Thriller
Obsessive master thief, Neil McCauley leads a top-notch crew on various daring heists throughout Los Angeles while determined detective, Vincent Hanna pursues him without rest. Each man recognizes and respects the ability and the dedication of the other even though they are aware their cat-and-mouse game may end in violence.
explore
Check out more list from our community