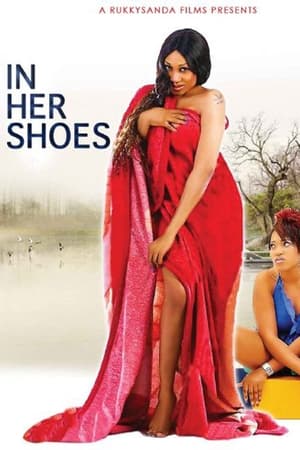 12 Best Movies Like In Her Shoes ...
If you liked this movie , you will definitely love these too! In this list we highlight some of the best films that share a very similar mood to 'In Her Shoes', and are worth checking out.
1.
Terms of Endearment (1983)
2h 12m Comedy Drama
Aurora, a finicky woman, is in search of true love while her daughter faces marital issues. Together, they help each other deal with problems and find reasons to live a joyful life.
2.
It Runs in the Family (2003)
1h 49m Comedy Drama Family
This is the story of a dysfunctional New York family, and their attempts to reconcile
2h 3m Comedy Drama Romance
Drew Baylor is fired after causing his shoe company to lose hundreds of millions of dollars. To make matters worse, he's also dumped by his girlfriend. On the verge of ending it all, Drew gets a new lease on life when he returns to his family's small Kentucky hometown after his father dies. Along the way, he meets a flight attendant with whom he falls in love.
4.
The Evening Star (1996)
2h 9m Drama Romance Family Comedy
Continuing the story of Aurora Greenway in her latter years. After the death of her daughter, Aurora struggled to keep her family together, but has one grandson in jail, a rebellious granddaughter, and another grandson living just above the poverty line.
1h
We don't have an overview translated in English. Help us expand our database by adding one.
6.
The Upside of Anger (2005)
1h 58m Comedy Drama
After her husband runs off with his secretary, Terry Wolfmeyer is left to fend for herself -- and her four daughters. As she hits rock bottom, Terry finds a friend and drinking buddy in next-door neighbor Denny, a former baseball player. As the two grow closer, and her daughters increasingly rely on Denny, Terry starts to have reservations about where their relationship is headed.
7.
Something to Talk About (1995)
1h 46m Comedy Drama
Grace Bichon, who is managing her father's riding-stable, discovers that her husband Eddie is deceiving her with another woman. After confronting him in the middle of the night on the streets of their small home town, she decides to stay at her sister Emma Rae's house for a while to make up her mind. Breaking out of her everyday life, she starts to question the authority of everyone.
8.
What to Expect When You're Expecting (2012)
1h 50m Romance Comedy Drama
Challenges of impending parenthood turn the lives of five couples upside down. Two celebrities are unprepared for the surprise demands of pregnancy; hormones wreak havoc on a baby-crazy author, while her husband tries not to be outdone by his father, who's expecting twins with his young trophy wife; a photographer's husband isn't sure about his wife's adoption plans; a one-time hook-up results in a surprise pregnancy for rival food-truck owners.
9.
The Family Stone (2005)
1h 43m Comedy Drama Romance
An uptight, conservative businesswoman accompanies her boyfriend to his eccentric and outgoing family's annual Christmas celebration and finds that she's a fish out of water in their free-spirited way of life.
10.
How to Make an American Quilt (1995)
1h 56m Drama Romance
Soon-to-be-wed graduate student Finn Dodd develops cold feet when she suspects her fiancé is cheating on her. In order to clear her head, Finn visits her grandmother, Hy, and great aunt, Glady Joe Cleary, in Grasse, Calif. There, Finn learns that Hy and Glady Joe are members of a group of passionate quilters, and over the course of her visit she is regaled with tales of love and life by women who have collected rich experiences and much wisdom.
1h 33m Comedy Drama Romance
Eva is a divorced soon-to-be empty-nester wondering about her next act. Then she meets Marianne, the embodiment of her perfect self. Armed with a restored outlook on being middle-aged and single, Eva decides to take a chance on her new love interest Albert — a sweet, funny and like-minded man. But things get complicated when Eva discovers that Albert is in fact the dreaded ex–husband of Marianne...
explore
Check out more list from our community