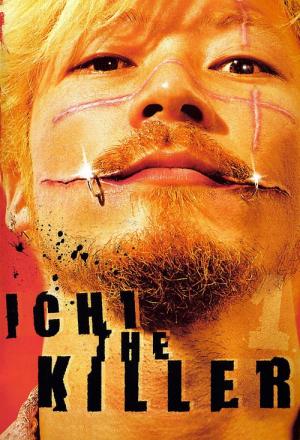 10 Best Movies Like Ichi The Killer ...
If you liked this film , you will for sure love these too! In this collection we highlight some of the best films that share a very similar mood to 'Ichi the Killer', and are worth checking out.
1h 24m Comedy Drama Horror Thriller
A father, who is a failed former television reporter, tries to mount a documentary about violence and sex among youths. He proceeds to have sex with his daughter who is now a prostitute, and films his son being humiliated and hit by classmates. "Q", a perfect stranger, somehow gets involved and enters the bizarre family whose son beats his mom, who in turn is also a prostitute and a heroin addict.
2.
Kill Bill: Vol. 1 (2003)
1h 51m Action Crime
An assassin is shot by her ruthless employer, Bill, and other members of their assassination circle – but she lives to plot her vengeance.
3.
The Machine Girl (2008)
1h 36m Action Adventure Comedy Crime Horror Thriller
The life of a young, Japanese schoolgirl is destroyed when her family is killed by a Ninja-Yakuza family. Her hand cut off, she replaces it with various machines-of-death, and seeks revenge
1h 43m Comedy Horror
Two Japanese friends accidentally kill their boss and dump his remains in Black Fuji, a mountain/landfill hybrid. This leads to poor results when the chemicals of the landfill mix with the corpse (and many other corpses) to give rise to a zombie infestation in Tokyo.
5.
The Blind Swordsman: Zatoichi (2003)
1h 51m Adventure Drama Action
Zatoichi is a 19th century blind nomad who makes his living as a gambler and masseur. However, behind this humble facade, he is a master swordsman gifted with a lightning-fast draw and breathtaking precision. While wandering, Zatoichi discovers a remote mountain village at the mercy of Ginzo, a ruthless gang-leader. Ginzo disposes of anyone who gets in his way, especially after hiring the mighty samurai ronin, Hattori, as a bodyguard. After a raucous night of gambling in town, Zatoichi encounters a pair of geishas--as dangerous as they are beautiful--who've come to avenge their parents' murder. As the paths of these and other colorful characters intertwine, Ginzo's henchmen are soon after Zatoichi. With his legendary cane sword at his side, the stage is set for a riveting showdown.
1h 13m Horror Thriller
An unnamed doctor has always had everything he's ever wanted, but that has only made him develop more extreme and depraved needs. He kidnaps a young couple in the prime of their life together and forces them into a game of torment that slowly extinguishes their hopes for survival.
1h 23m Action Thriller Drama
We follow Ichi during his high school years. Mr. Dai is the best fighter in school... whenever he fights Ichi is there and has a huge smile on his face. Mr. Dai thinks that Ichi is laughing at him but in fact he enjoys watching the violence that goes through the fights. Everyone is bullying, taunting and making fun of Ichi... even little kids from his karate class. Yet Ichi refuses to let go of his anger and fight others. Just when Mr. Dai is about to get Ichi, a new transfer student starts to make his own laws... by beating up everyone and breaking their bones! In a fight with the new student, Mr. Dai ends up on the ground, beaten and broken up from almost everywhere. It seems like this new guy wants to fight Ichi because supposedly he is the only one that could give him some challenge.
8.
Out for Justice (1991)
1h 31m Action Crime
Gino Felino is an NYPD detective from Brooklyn who knows everyone and everything in his neighborhood. Killing his partner was someone's big mistake... because he's now out for justice.
9.
Shinjuku Triad Society (1995)
1h 40m Action Thriller Crime
Tatsuhito, a cop, pursues Chinese warlord Wang through the underworld of Shinjuku and over to Taiwan.
2h Action Adventure Drama History
Ichi is a blind entertainer that travels the countryside with her traditional Japanese guitar and walking stick. She's in search for the kind man that brought her up as a child, but because of her beauty she encounters problems every step of the way. Fortunately for Ichi, she is also a gifted swordswoman and carries a lethal blade within her walking stick.
explore
Check out more list from our community