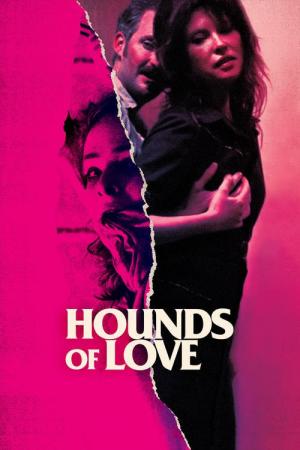 14 Best Movies Like Hounds Of Love ...
If you liked this one , you will probably love these too! In this selection we highlight some of the best films that share a very similar premise to 'Hounds of Love', and are worth checking out.
1.
Nothing to Lose (2008)
2.
Girl in the Box (2016)
4.
The Hillside Strangler (2004)
1h 37m Horror Drama Mystery Thriller
Kenneth Bianchi is a security guard whose attempts to become a police officer are repeatedly thwarted. He moves to California to live with his cousin Angelo and dates a string of women, becoming increasingly preoccupied with sex. Eventually the cousins decide to start an escort agency. After violently killing a prostitute they thought had betrayed them, Kenneth and Angelo begin committing a series of crimes that become a media sensation.
1h 28m Crime Drama Thriller
Lew is a small time loser with a troubled past and a very big secret. Overhearing a couple plan a kidnapping, Lew is tempted to come up with a scheme of his own. He decides to get to the victim first and then blackmail the real criminals. His plan soon spins out of control.
10.
A Good Marriage (2014)
1h 43m Thriller
After 25 years of a good marriage, what will Darcy do once she discovers her husband's sinister secret?
1h 27m Thriller
Charlie Daines is a morphine-addicted detective on the trail of a psychopath who is setting up murders and broadcasting them live on the internet. As he closes in on the killer, Charlie realises that he is to be the final victim.
12.
Next Time I'll Aim for the Heart (2014)
1h 51m Crime Thriller Drama
Between 1978 and 1979, the inhabitants of the Oise are in fear of a maniac who kills several hitchhikers and escape the police. He was then dubbed "the killer of the Oise" is actually a shy young policeman who will investigate his own murder, only to lose control of the situation.
1h 50m Horror Crime Drama
The film centers around retired police detective Derrick Stanswood (Mann), who is called by a successful doctor about an unsolved case involving his wife Maggy (Cottrel) and their son, Cole (newcomer Kevin Fennell). Chasing after loose ends in a backward rural town, Derrick has no idea that Maggy has been held captive for the past eight years by farmer Lukas Walton (K.J. Linhein, "Jebediah"), who is raising Cole as his own son in a wrongful world that holds its own horrors (http://mrpotent.com/deerCrossing/).
explore
Check out more list from our community