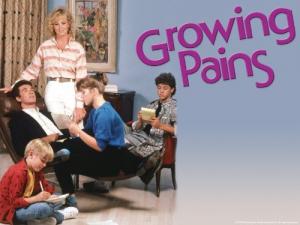 7 Best The Brothers Garcia Movie ...
If you liked this film , you will definitely love these too! In this collection we highlight some of the best films that share a very similar mood to 'Growing Pains', and are worth checking out.
1h 24m Comedy Family TV Movie
Public Defender Eddie is a widower with a 13 year-old daughter, Naomi. A classic workaholic, Eddie has been M.I.A. for most of Naomi's big moments. But when an unfortunately timed accident gives Eddie the opportunity to become the "Team Mom" for the Killer Bees, Naomi's team in the Spring Action Classic at camp Hulka's Rock, he grabs it.
2.
Drake & Josh (2004)
27m Comedy
15-year-old Drake and Josh are schoolmates, but not close friends. Drake views Josh as weird and a bit of a goof. So, imagine Drake's shock when he finds out that this "goof" is about to become his new step-brother and roommate when his mother marries Josh's father. A spin off of The Amanda Show.
3.
Passport to Paris (1999)
1h 27m Comedy Drama Family
Sent to Paris to visit their grandfather, the twins fall in love with France, not to mention two French boys.
4.
Wendell and Vinnie (2013)
22m Comedy Family
The series follows Vinnie Bassett, proprietor of a pop culture memorabilia store who only takes breaks to read comic books and play video games. His bachelor life comes to a halt when he assumes guardianship of his incredibly intelligent and mature nephew, Wendell. They soon find that 12-year-old Wendell may be just the parent Vinnie needs.
25m Comedy Family
After the death of his wife, Danny enlists his best friend and his brother-in-law to help raise his three daughters, D.J., Stephanie, and Michelle.
30m Family Comedy Drama
The story of David Hobbs, who has spent the last decade playing the perfect father on one of TV's biggest sitcoms. But when the series ends and his wife resumes her own television career, he finds himself cast in his most challenging role to date: handling the day-to-day needs of three kids who've grown accustomed to not having him around. David soon learns that playing a dad on TV is child's play compared to the real thing.
explore
Check out more list from our community