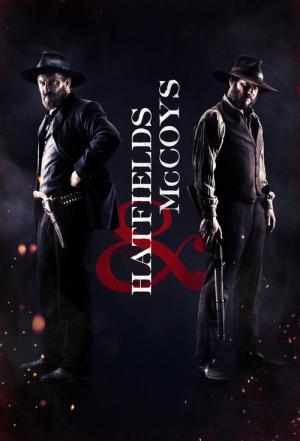 12 Best Movies Like Hatfields And Mccoys ...
If you liked this film , you will definitely love these too! In this selection we highlight some of the best films that share a very similar premise to 'Hatfields & McCoys', and are worth checking out.
55m Western Crime
The story of the early days of Deadwood, South Dakota; woven around actual historic events with most of the main characters based on real people. Deadwood starts as a gold mining camp and gradually turns from a lawless wild-west community into an organized wild-west civilized town. The story focuses on the real-life characters Seth Bullock and Al Swearengen.
1h 30m Drama
The epic tale of celebrated Pulitzer-prize winning author Alex Haley's ancestors as portrayed in the acclaimed twelve hour mini-series Roots, was first told in his 1976 bestseller Roots: The Saga of an American Family. The docu-drama covers a period of history that begins in mid-1700s Gambia, West Africa and concludes during post-Civil War United States, over 100 years later. This 1977 miniseries eventually won 9 Emmy awards, a Golden Globe award, and a Peabody award, and still stands as the most watched miniseries in U.S. history.
1h 50m Drama Adventure Western
Following the murder of her father by a hired hand, a 14-year-old farm girl sets out to capture the killer. To aid her, she hires the toughest U.S. Marshal she can find—a man with 'true grit'—Reuben J. 'Rooster' Cogburn.
6.
Once Upon a Time in the West (1968)
2h 46m Western
As the railroad builders advance unstoppably through the Arizona desert on their way to the sea, Jill arrives in the small town of Flagstone with the intention of starting a new life.
7.
Ride with the Devil (1999)
2h 18m Drama War Romance Western
Ride with the Devil follows four people who are fighting for truth and justice amidst the turmoil of the American Civil War. Director Ang Lee takes us to a no man's land on the Missouri/Kansas border where a staunch loyalist, an immigrant's son, a freed slave, and a young widow form an unlikely friendship as they learn how to survive in an uncertain time. In a place without rules and redefine the meaning of bravery and honor.
1h 25m Drama Action & Adventure Western
A story of love, friendship, survival and triumph spanning five decades from the Texas Revolution through the Civil War, Reconstruction and beyond.
1h 32m Drama Western
In 1870s America, a peaceful American settler kills his family's murderer which unleashes the fury of a notorious gang leader. His cowardly fellow townspeople then betray him, forcing him to hunt down the outlaws alone.
42m Western Drama
Follow the violent world of the Dutton family, who controls the largest contiguous ranch in the United States. Led by their patriarch John Dutton, the family defends their property against constant attack by land developers, an Indian reservation, and America's first National Park.
2h 10m Western Action
Legendary marshal Wyatt Earp, now a weary gunfighter, joins his brothers Morgan and Virgil to pursue their collective fortune in the thriving mining town of Tombstone. But Earp is forced to don a badge again and get help from his notorious pal Doc Holliday when a gang of renegade brigands and rustlers begins terrorizing the town.
12.
The Assassination of Jesse James by the Coward Robert Ford (2007)
explore
Check out more list from our community