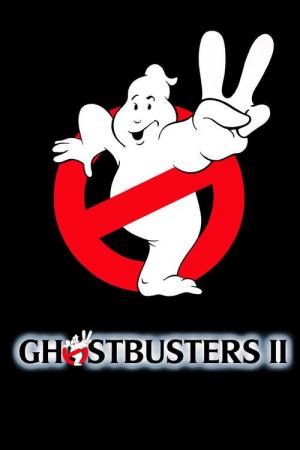 11 Best Movies Like Ghostbusters ...
If you liked this movie , you will definitely love these too! In this collection we highlight some of the best films that share a very similar premise to 'Ghostbusters II', and are worth checking out.
1.
Saturday the 14th (1981)
1h 15m Comedy Fantasy Horror
After his family moves to a new house, a young boy discovers a mysterious book that details a curse hanging over the date of Saturday the 14th. Opening the book releases a band of monsters into the house and the family must join together to save themselves and their neighborhood.
2.
Super Capers: The Origins of Ed and the Missing Bullion (2009)
1h 38m Adventure Action Comedy Science Fiction Fantasy
Would-be superhero, Ed Gruberman, who possesses no super powers must join a team of misfit heroes-in-training known as The Super Capers. Having only faith, Gruberman must travel through time to uncover an evil plot involving some gold bullion, a fiery femme fatale, and a criminal mastermind with a dark secret about Ed's past.
1h 46m Fantasy Horror Comedy
When Billy Peltzer is given a strange but adorable pet named Gizmo for Christmas, he inadvertently breaks the three important rules of caring for a Mogwai, and unleashes a horde of mischievous gremlins on a small town.
4.
The Toxic Avenger (1984)
1h 22m Science Fiction Action Comedy Horror
Tromaville has a monstrous new hero. The Toxic Avenger is born when mop boy Melvin Junko falls into a vat of toxic waste. Now evildoers will have a lot to lose.
1h 27m Comedy Science Fiction Family
A pair of aliens arrive on Earth to prepare for invasion, but crash instead. With enormous cone-shaped heads, robotlike walks and an appetite for toilet paper, aliens Beldar and Prymatt don't exactly blend in with the population of Paramus, N.J. But for some reason, everyone believes them when they say they're from France.
6.
Gremlins 2: The New Batch (1990)
1h 46m Comedy Horror Fantasy
Young sweethearts Billy and Kate move to the Big Apple, land jobs in a high-tech office park and soon reunite with the friendly and lovable Gizmo. But a series of accidents creates a whole new generation of Gremlins. The situation worsens when the devilish green creatures invade a top-secret laboratory and develop genetically altered powers, making them even harder to destroy!
7.
Bulletproof Monk (2003)
1h 44m Action Comedy Fantasy
A mysterious and immortal Tibetan kung fu master, who has spent the last 60 years traveling around the world protecting the ancient Scroll of the Ultimate, mentors a selfish street kid in the ancient intricacies of kung fu.
30m Animation Action & Adventure
Alienators: Evolution Continues is a traditionally animated series based on the moderately successful live-action feature film, Evolution.
10.
Guardians of the Galaxy (2014)
2h 1m Action Science Fiction Adventure
Light years from Earth, 26 years after being abducted, Peter Quill finds himself the prime target of a manhunt after discovering an orb wanted by Ronan the Accuser.
1h 41m Comedy Family Science Fiction Adventure
For four years, the courageous crew of the NSEA protector - "Commander Peter Quincy Taggart" (Tim Allen), "Lt. Tawny Madison (Sigourney Weaver) and "Dr.Lazarus" (Alan Rickman) - set off on a thrilling and often dangerous mission in space...and then their series was cancelled! Now, twenty years later, aliens under attack have mistaken the Galaxy Quest television transmissions for "historical documents" and beam up the crew of has-been actors to save the universe. With no script, no director and no clue, the actors must turn in the performances of their lives.
explore
Check out more list from our community