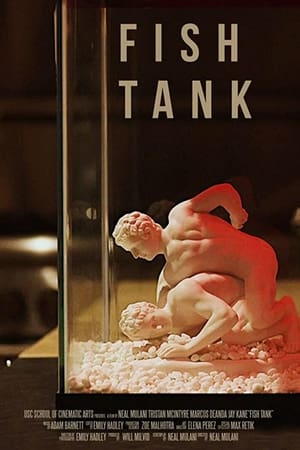 26 Best Movies Like Fish Tank ...
If you liked this movie , you will for sure love these too! In this collection we highlight some of the best films that share a very similar mood to '', and are worth checking out.
1h 40m Drama
Tracy is a normal 13-year-old trying to make it in school. After befriending the most popular girl at school, Evie, Tracy's world is turned upside down when Evie introduces her to a world of sex, drugs and cash. But it isn't long before Tracy's new world and attitude finally takes a toll on her, her family, and old friends.
2h 43m Drama
A teenage girl with nothing to lose joins a traveling magazine sales crew, and gets caught up in a whirlwind of hard partying, law bending and young love as she criss-crosses the Midwest with a band of misfits.
1h 49m Drama
A teenager journeys through a series of foster homes after her mother goes to prison for committing a crime of passion.
1h 31m Drama Crime
A controversial portrayal of teens in New York City which exposes a deeply disturbing world of sex and substance abuse. The film focuses on a sexually reckless, freckle-faced boy named Telly, whose goal is to have sex with as many different girls as he can. When Jenny, a girl who has had sex only once, tests positive for HIV, she knows she contracted the disease from Telly. When Jenny discovers that Telly's idea of "safe sex" is to only have sex with virgins, and is continuing to pass the disease onto other unsuspecting girls, Jenny makes it her business to try to stop him.
1h 37m Drama
Ken Park focuses on several teenagers and their tormented home lives. Shawn seems to be the most conventional. Tate is brimming with psychotic rage; Claude is habitually harassed by his brutish father and coddled, rather uncomfortably, by his enormously pregnant mother. Peaches looks after her devoutly religious father, but yearns for freedom. They're all rather tight, or so they claim.
1h 33m Drama
REBOUNCE is a colorful, tough and powerful film featuring Frederikke Dahl Hansen in the leading role. She plays opposite Anne Sofie Espersen and Dar Salim, and despite being only 16 years old she portrays toughness, charm, and vulnerability admirably. REBOUNCE is an intense drama. Louise's mother is just out of prison and in the eyes of a teenager she's cool, tough and enchanting. To win her love, Louise follows her lead and enters a world of partying, drugs, fast cash and men. Meanwhile, everyone seems to forget that she is just a teenager
10.
The Selfish Giant (2013)
1h 31m Drama
A hyperactive boy and his best friend, a slow-witted youth with an affinity for horses, start collecting scrap metal for a shady dealer.
1h 41m Drama
When her boyfriend is arrested for marijuana possession, Joleen Reedy and her 11-year-old daughter, Tara, take refuge with Joleen's aimless brother, James. Joleen soon runs off with a truck driver, and James is unable to meet his responsibilities. After Child Protective Services takes possession of Tara, James abducts her from a foster home, and the two travel from California to Utah, where his abusive father lives.
1h 36m Drama
After serving time in prison, former drug addict Sherry Swanson returns home to reclaim her young daughter from family members who have been raising the child. Sherry's family, especially her sister-in-law, doubt Sherry's ability to be a good mother, and Sherry finds her resolve to stay clean slowly weakening.
1h 53m Comedy Drama Romance
Georgia Rule follows a rebellious, uncontrollable teenager who is hauled off by her dysfunctional mother to spend the summer with her grandmother. Her journey will lead all three women to revelations of buried family secrets and an understanding that - regardless what happens - the ties that bind can never be broken.
14.
The Cement Garden (1993)
1h 45m Drama
After the death of her husband, the mother of Julie, Jack, Sue and Tom begins to suffer from a mysterious illness. Aware that she is going to have to go into hospital she opens a bank account for the children, so that they can be financially self-sufficient and will be able to avoid being taken into care by the authorities. Unfortunately she also dies and Julie and Jack (the older, teenage children) decide to hide her body in the basement so that they can have free reign of their household. Soon Tom has taken to dressing as a girl whilst Sue has become increasingly reticent, confiding only to her diary, meanwhile Jack and Julie sense an attraction developing for each other. However Julie's new beau, Derek, threatens to unearth the many dark secrets within this family as he becomes increasingly suspicious of Jack.
15.
Everybody Dies But Me (2008)
1h 20m Drama
One Monday morning Katya, Vika and Zhanna learn that there will be a school disco, their first disco, on the coming Saturday night. The girls feverishly start preparing for the event, which rapidly becomes the most important moment ever in their universe, and looks like the ideal way to escape their daily lives...
16.
My Brother Tom (2001)
18.
All or Nothing (2002)
2h 8m Comedy Drama
Penny works at a supermarket and Phil is a gentle taxi-driver. Penny's love for Phil has run dry and they lead joyless lives with their two children, Rachel, a cleaner, and Rory, who is unemployed and aggressive.
1h 35m Drama
Young and impulsive Rosetta lives with her alcoholic mother and, moved by despair, she will do anything to maintain a job.
1h 46m Crime Drama
Determined to have a normal family life once his mother gets out of prison, a Scottish teenager from a tough background sets out to raise the money for a home.
2h 7m Drama
When a schoolteacher is sacked, he projects his bad mood at his troubled teenage son. The son, in turn, buys a CD player from a pawnshop with counterfeit money. This starts a chain reaction of misery as every victim projects his problems on to another person.
22.
Concrete Night (2013)
2h 8m Drama
The family of Raymond, his wife Val and her brother Billy live in working-class London district. Also in their family is Val and Billy's mother Janet and grandmother Kath. Billy is a drug addict and Raymond kicks him out of the house, making him live on his own. Raymond is generally a rough and even violent person, and that leads to problems in the life of the family.
1h 19m Animation Action
The world is under attack by an alien armada led by the powerful Apokoliptian, Darkseid. A group of superheroes consisting of Superman, Batman, Wonder Woman, The Flash, Green Lantern, Cyborg, and Shazam must set aside their differences and gather together to defend Earth.
explore
Check out more list from our community