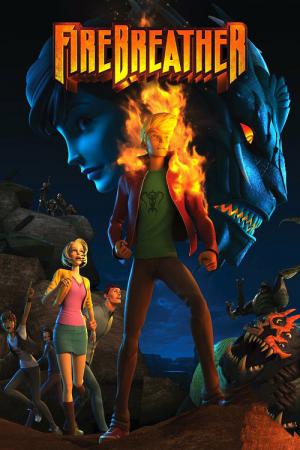 11 Best Movies Like Firebreather ...
If you liked this movie , you will for sure love these too! In this selection we highlight some of the best films that share a very similar premise to 'Firebreather', and are worth checking out.
1.
Avengers Confidential: Black Widow & Punisher (2014)
1h 23m Animation Science Fiction Action
When the Punisher takes out a black-market weapons dealer, he stumbles upon a far-reaching terrorist plot devised by a group known as Leviathan.
2.
Next Avengers: Heroes of Tomorrow (2008)
1h 18m Animation Family
The children of the Avengers hone their powers and go head to head with the very enemy responsible for their parents' demise.
3.
One Piece Film Z (2012)
1h 48m Action Adventure Animation
Zephyr, now known as Z, rides the seas with only one goal: Destroy all pirates and their dreams at becoming King of Pirates. When Luffy and his crew encounter him at sea, not only are they utterly defeated by the man with an arm made of Seastone, Nami, Robin, and Chopper are turned 10 years younger due to Z's minion Ain. Luffy is so determined to win against him that he does not even notice Z's master plan that could sacrifice thousands of lives.
1h 25m Adventure Action Animation Fantasy
The film's plot follows that of the game closely. Nariko, a member of an ancient tribe who have guarded an ancient magical sword for thousands of years, is charged with bringing the sword to its destined wielder, a deity reincarnated who will bring peace to the land. But on her quest, Nariko must wield the sword herself against the forces of King Bohan, who wishes to possess the weapon himself.
5.
Kim Possible: So the Drama (2005)
1h 11m TV Movie Action Adventure Animation Drama Family
Dr. Drakken has an evil new plot for world domination, but his ultimate success depends upon finding out KP's weakness which may involve a new hottie at Middleton High School named Eric, who suddenly sparks feelings in Ron about Kim that resemble much more than friendship. To make matters worse, Bueno Nacho, Ron's favorite fast food chain has turned sour on him by bombarding him with little Devils
6.
Iron Man: Rise of Technovore (2013)
1h 28m Science Fiction Animation Action
Iron Man enlists the help of ruthless vigilante the Punisher to track down War Machine's murderer. All the while, he's being pursued by S.H.I.E.L.D. agents Black Widow and Hawkeye, who suspect his involvement in a recent terrorist plot.
7.
The Invincible Iron Man (2007)
8.
Teen Titans: Trouble in Tokyo (2006)
1h 15m Action Animation Family Science Fiction TV Movie
America's coolest heroes, the Teen Titans, go to Tokyo to track down the mysterious Japanese criminal Brushogun.
9.
Superman: The Last Son of Krypton (1996)
1h 4m Animation Family Fantasy Action
Clark Kent, the last survivor of the dead planet Krypton, uses his amazing powers to defend people of his adopted world, Earth, and become Superman.
10.
Iron Man & Hulk: Heroes United (2013)
2h 10m Action Adventure Science Fiction
When Tony Stark's world is torn apart by a formidable terrorist called the Mandarin, he starts an odyssey of rebuilding and retribution.
11.
Justice League: Crisis on Two Earths (2010)
1h 15m Action Adventure Animation
A heroic version of Lex Luthor from an alternate universe appears to recruit the Justice League to help save his Earth from the Crime Syndicate, an evil version of the League. What ensues is the ultimate battle of good versus evil in a war that threatens both planets and, through a devious plan launched by Batman's counterpart Owlman, puts the balance of all existence in peril.
explore
Check out more list from our community