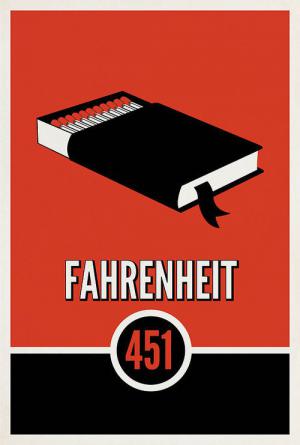 12 Best Movies Like Fahrenheit ...
If you liked this one , you will probably love these too! In this list we highlight some of the best films that share a very similar mood to 'Fahrenheit 451', and are worth checking out.
1.
Children of Men (2006)
1h 49m Drama Action Thriller Science Fiction
In 2027, in a chaotic world in which humans can no longer procreate, a former activist agrees to help transport a miraculously pregnant woman to a sanctuary at sea, where her child's birth may help scientists save the future of humankind.
2.
Atlas Shrugged: Part I (2011)
1h 37m Drama Thriller Science Fiction Mystery
A powerful railroad executive, Dagny Taggart, struggles to keep her business alive while society is crumbling around her. Based on the 1957 novel by Ayn Rand.
1h 39m Science Fiction Drama
The denizens of a nameless city "in the year XX" have lost their voices. People communicate by mouthing out words that are spelled mid-air. The only person who has kept the use of her voice is La Voz ("the voice"), a singer working for the sole TV channel broadcast in the city, run by Mr. TV, who desires La Voz. La Voz wears a hood over her head that hides away her face. She has a son called Tomás, an eyeless little kid who nonetheless also has a voice (although this is kept a secret). Tomás lives next door to Ana, whom he one day befriends after a letter addressed to his house is erroneously delivered to hers.
1h 46m Thriller Science Fiction Mystery Romance
In a future society in the era of indefinite eugenics, humans are set on a life course depending on their DNA. Young Vincent Freeman is born with a condition that would prevent him from space travel, yet is determined to infiltrate the GATTACA space program.
1h 40m Drama Science Fiction Thriller
In an oppressive future, a 'fireman' whose duty is to destroy all books begins to question his task.
2h 7m Action Science Fiction Drama
In a future where a failed global-warming experiment kills off most life on the planet, a class system evolves aboard the Snowpiercer, a train that travels around the globe via a perpetual-motion engine.
7.
The Man Who Fell to Earth (1976)
2h 18m Drama Science Fiction
Thomas Jerome Newton is an alien who has come to Earth in search of water to save his home planet. Aided by lawyer Oliver Farnsworth, Thomas uses his knowledge of advanced technology to create profitable inventions. While developing a method to transport water, Thomas meets Mary-Lou, a quiet hotel clerk, and begins to fall in love with her. Just as he is ready to leave Earth, Thomas is intercepted by the U.S. government, and his entire plan is threatened.
8.
Brave New World (2020)
48m Sci-Fi & Fantasy Drama
In a utopia whose perfection hinges upon control of monogamy and privacy, members of the collective begin to question the rules, putting their regimented society on a collision course with forbidden love and revolution.
1h 47m Action Science Fiction Thriller
In a dystopian future, a totalitarian regime maintains peace by subduing the populace with a drug, and displays of emotion are punishable by death. A man in charge of enforcing the law rises to overthrow the system.
10.
A.I. Artificial Intelligence (2001)
2h 26m Drama Science Fiction Adventure
David, a robotic boy—the first of his kind programmed to love—is adopted as a test case by a Cybertronics employee and his wife. Though he gradually becomes their child, a series of unexpected circumstances make this life impossible for David. Without final acceptance by humans or machines, David embarks on a journey to discover where he truly belongs, uncovering a world in which the line between robot and machine is both vast and profoundly thin.
3h 2m Sci-Fi & Fantasy Drama Action & Adventure
The Mists of Avalon is a 2001 miniseries based on the novel of the same name by Marion Zimmer Bradley. It was produced by American cable channel TNT and directed by Uli Edel.
1h 58m Drama Mystery Science Fiction
During a future ice age, dying humanity occupies its remaining time by playing a board game called Quintet. For one small group, this obsession is not enough. They play the game with living pieces, and only the winner survives.
explore
Check out more list from our community