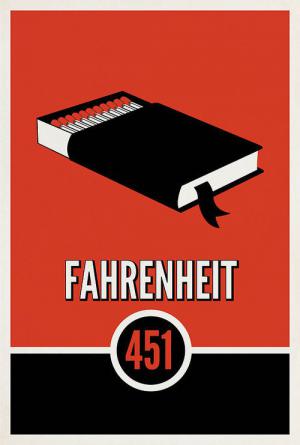 13 Best Movies Like Fahrenheit ...
If you liked this one , you will for sure love these too! In this collection we highlight some of the best films that share a very similar premise to 'Fahrenheit 451', and are worth checking out.
1.
Atlas Shrugged: Part I (2011)
1h 37m Drama Thriller Science Fiction Mystery
A powerful railroad executive, Dagny Taggart, struggles to keep her business alive while society is crumbling around her. Based on the 1957 novel by Ayn Rand.
1h 40m Drama Science Fiction Mystery
An American private-eye arrives in Alphaville, a futuristic city on another planet which is ruled by an evil scientist named Von Braun, who has outlawed love and self-expression.
1h 38m Drama Fantasy Science Fiction Thriller
Set between the parallel worlds of contemporary London and the futuristic faith dominated metropolis of Meanwhile City, Franklyn weaves a tale of four souls, whose lives are intertwined by fate, romance and tragedy. As these worlds collide, a single bullet determines the destiny of these four characters.
1h 49m Science Fiction Action Drama Thriller
In the year 2159, two classes of people exist: the very wealthy who live on a pristine man-made space station called Elysium, and the rest, who live on an overpopulated, ruined Earth. Secretary Rhodes, a hard line government official, will stop at nothing to enforce anti-immigration laws and preserve the luxurious lifestyle of the citizens of Elysium. That doesn't stop the people of Earth from trying to get in, by any means they can. When unlucky Max is backed into a corner, he agrees to take on a daunting mission that, if successful, will not only save his life, but could bring equality to these polarized worlds.
1h 53m Drama Science Fiction
In the future, the government maintains control of public opinion by outlawing literature and maintaining a group of enforcers, known as "firemen," to perform the necessary book burnings. Fireman Montag begins to question the morality of his vocation…
1h Sci-Fi & Fantasy Drama
A contemporary British re-working of The Twilight Zone with stories that tap into the collective unease about our modern world. Over the last ten years, technology has transformed almost every aspect of our lives before we've had time to stop and question it. In every home; on every desk; in every palm - a plasma screen; a monitor; a smartphone - a black mirror of our 21st Century existence.
1h 47m Action Science Fiction Thriller
In a dystopian future, a totalitarian regime maintains peace by subduing the populace with a drug, and displays of emotion are punishable by death. A man in charge of enforcing the law rises to overthrow the system.
1h 26m Drama Mystery Science Fiction
People in the future live in a totalitarian society. A technician named THX 1138 lives a mundane life between work and taking a controlled consumption of drugs that the government uses to make puppets out of people. As THX is without drugs for the first time he has feelings for a woman and they start a secret relationship.
1h 37m Drama Science Fiction
In a seemingly perfect community, without war, pain, suffering, differences or choice, a young boy is chosen to learn from an elderly man about the true pain and pleasure of the "real" world.
10.
A Clockwork Orange (1971)
2h 17m Science Fiction Drama
In a near-future Britain, young Alexander DeLarge and his pals get their kicks beating and raping anyone they please. When not destroying the lives of others, Alex swoons to the music of Beethoven. The state, eager to crack down on juvenile crime, gives an incarcerated Alex the option to undergo an invasive procedure that'll rob him of all personal agency. In a time when conscience is a commodity, can Alex change his tune?
2h 7m Action Science Fiction Drama
In a future where a failed global-warming experiment kills off most life on the planet, a class system evolves aboard the Snowpiercer, a train that travels around the globe via a perpetual-motion engine.
3h 2m Sci-Fi & Fantasy Drama Action & Adventure
The Mists of Avalon is a 2001 miniseries based on the novel of the same name by Marion Zimmer Bradley. It was produced by American cable channel TNT and directed by Uli Edel.
56m Documentary
Thomas Heise's documentary portrays the meeting of officials and citizens in the district office of Berlin-Mitte in 1984. The movie uniquely displays how socialist officals and citizens interact.
explore
Check out more list from our community