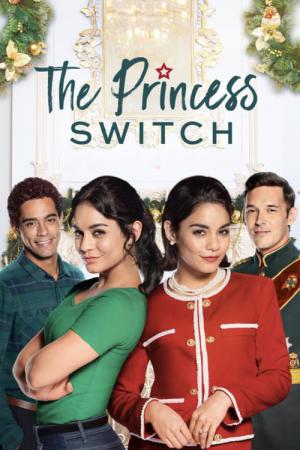 20 Best Movies Like The Princess Switch ...
If you liked this film , you will probably love these too! In this selection we highlight some of the best films that share a very similar premise to '', and are worth checking out.
1.
A Christmas Prince (2017)
2.
A Christmas Prince: The Royal Baby (2019)
Christmas brings the ultimate gift to Aldovia: a royal baby. But first, Queen Amber must help her family and kingdom by finding a missing peace treaty.
3.
Crown for Christmas (2015)
1h 24m Romance TV Movie Comedy
Allie Foster, a struggling New York artist, reluctantly accepts to act as a governess to a rebellious Princess Theodora of Winshire. When Allie forms an unlikely bond with the princess, she attracts the attention of the handsome King Maximillian, who's facing an arranged marriage against his heart's wishes. As Christmas Eve draws near, Allie finds herself swept up in romance, royalty and the spirit of the holidays.
4.
A Prince for Christmas (2015)
A prince from Europe meets a charming waitress when he travels to America during the Christmas holiday to escape an arranged marriage.
5.
A Royal Christmas (2014)
1h 30m TV Movie Romance Family Comedy
A young working girl with a blue-collar background is surprised when her new fiancé announces he is actually a prince of a small sovereign country in Europe. After the couple quickly takes off to spend the holidays at his family's sprawling, royal castle, she must work hard to win over her disapproving and unaccepting future mother-in-law—the Queen—and find out if love truly can conquer all.
6.
A Princess for Christmas (2011)
1h 29m Comedy Family TV Movie Romance
After her sister and brother-in-law's tragic death, an American woman who is the guardian for her young niece and nephew is invited to a royal European castle for Christmas by her late brother-in-law's father, the Duke of Castlebury. Feeling out of place as a commoner, she is determined to give her family a merry Christmas and surprises herself when she falls for a handsome prince.
7.
The Holiday Calendar (2018)
A talented photographer stuck in a dead-end job inherits an antique Advent calendar that may be predicting the future -- and pointing her toward love.
8.
The Princess Diaries 2: Royal Engagement (2004)
1h 53m Comedy Drama Family Romance
Mia Thermopolis is now a college graduate and on her way to Genovia to take up her duties as princess. Her best friend Lilly also joins her for the summer. Mia continues her 'princess lessons'- riding horses side-saddle, archery, and other royal. But her complicated life is turned upside down once again when she not only learns that she is to take the crown as queen earlier than expected...
9.
The Princess Switch: Switched Again (2020)
10.
A Winter Princess (2019)
When Carly, secretly a princess, plans Snowden Peak's Snow Ball with Jesse, their attraction is undeniable. In planning the event, the two make the gala a fundraiser to help infuse much needed resources into the resort. But without a celebrity draw, investors aren't interested, and Snowden Peak is put up for sale. Will Carly allow her royal identity to be exposed to save the resort?
Maya, a 40-year-old woman struggling with frustrations from unfulfilled dreams. Until that is, she gets the chance to prove to Madison Avenue that street smarts are as valuable as book smarts, and that it is never too late for a second act.
Two women, one from the United States and one from the United Kingdom, swap homes at Christmastime after bad breakups with their boyfriends. Each woman finds romance with a local man but realizes that the imminent return home may end the relationship.
1h 45m Romance Fantasy Family Drama
When her father unexpectedly passes away, young Ella finds herself at the mercy of her cruel stepmother and her daughters. Never one to give up hope, Ella's fortunes begin to change after meeting a dashing stranger in the woods.
14.
A Rose for Christmas (2017)
15.
A Christmas Carousel (2020)
16.
To All the Boys: P.S. I Still Love You (2020)
Lara Jean and Peter have just taken their romance from pretend to officially real when another recipient of one of her love letters enters the picture.
17.
A Cinderella Christmas (2016)
18.
The Mistletoe Promise (2016)
19.
The Prince & Me II: The Royal Wedding (2006)
With just weeks before their royal wedding, Paige and Edvard find their relationship and the Danish monarchy in jeopardy when an old law is brought to light, stating that an unmarried heir to the throne may marry only a woman of noble blood or else he must relinquish his crown.
explore
Check out more list from our community