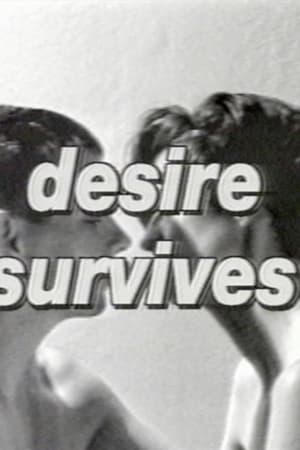 32 Best Movies Like Defiance ...
If you liked this movie , you will for sure love these too! In this list we highlight some of the best films that share a very similar premise to '', and are worth checking out.
2h 17m Action Drama History War
Based on a true story, during World War II, four Jewish brothers escape their Nazi-occupied homeland of West Belarus in Poland and join the Soviet partisans to combat the Nazis. The brothers begin the rescue of roughly 1,200 Jews still trapped in the ghettos of Poland.
2h History Thriller War
In December 1941, Czech soldier Jozef Gabčík and Jan Kubiš parachute into their occupied homeland to assassinate Nazi officer Reinhard Heydrich
3.
Enemy at the Gates (2001)
2h 11m Drama War History
A Russian and a German sniper play a game of cat-and-mouse during the Battle of Stalingrad in WWII.
2h 25m Drama Thriller War
In the Nazi-occupied Netherlands during World War II, a Jewish singer infiltrates the regional Gestapo headquarters for the Dutch resistance.
5.
Schindler's List (1993)
3h 15m Drama History War
The true story of how businessman Oskar Schindler saved over a thousand Jewish lives from the Nazis while they worked as slaves in his factory during World War II.
2h 14m Drama History War
"Stalingrad" follows the progress of a German Platoon through the brutal fighting of the Battle of Stalingrad. After having half their number wiped out and after being placed under the command of a sadistic Captain, the Lieutenant of the platoon leads his men to desert. The men of the platoon attempt to escape from the city which is now surrounded by the Soviet Army.
1h 52m History Drama War
A Jewish boy separated from his family in the early days of WWII poses as a German orphan and is taken into the heart of the Nazi world as a 'war hero' and eventually becomes a Hitler Youth.
8.
Max Manus: Man of War (2008)
1h 58m Drama History War
Max Manus is a Norwegian 2008 biographic war film based on the real events of the life of resistance fighter Max Manus (1914–96), after his contribution in the Winter War against the Soviet Union. The story follows Manus through the outbreak of World War II in Norway until peacetime in 1945.
1h 48m Drama War
A Nazi doctor—along with the Sonderkomando, Jews who are forced to work in the crematoria of Auschwitz against their fellow Jews—find themselves in a moral grey zone.
11.
Tears of the Sun (2003)
2h 1m Action Drama War
Navy SEAL Lieutenant A.K. Waters and his elite squadron of tactical specialists are forced to choose between their duty and their humanity, between following orders by ignoring the conflict that surrounds them, or finding the courage to follow their conscience and protect a group of innocent refugees. When the democratic government of Nigeria collapses and the country is taken over by a ruthless military dictator, Waters, a fiercely loyal and hardened veteran is dispatched on a routine mission to retrieve a Doctors Without Borders physician.
2h 22m Drama War History
The invasion of a village in Byelorussia by German forces sends young Florya into the forest to join the weary Resistance fighters, against his family's wishes. There he meets a girl, Glasha, who accompanies him back to his village. On returning home, Florya finds his family and fellow peasants massacred. His continued survival amidst the brutal debris of war becomes increasingly nightmarish, a battle between despair and hope.
13.
Escape from Sobibor (1987)
2h 23m Drama Thriller TV Movie War
The true story of WWII's notorious Sobibor Nazi death camp, where a courageous inmate orchestrates and leads the escape of over 300 prisoners.
14.
The Book Thief (2013)
2h 11m Drama
While subjected to the horrors of WWII Germany, young Liesel finds solace by stealing books and sharing them with others. Under the stairs in her home, a Jewish refugee is being sheltered by her adoptive parents.
15.
Miracle at St. Anna (2008)
2h 40m Drama War
Miracle at St. Anna chronicles the story of four American soldiers who are members of the all-black 92nd "Buffalo Soldier" Division stationed in Tuscany, Italy during World War II.
16.
The Boy in the Striped Pajamas (2008)
1h 34m War Drama
When his family moves from their home in Berlin to a strange new house in Poland, young Bruno befriends Shmuel, a boy who lives on the other side of the fence where everyone seems to be wearing striped pajamas. Unaware of Shmuel's fate as a Jewish prisoner or the role his own Nazi father plays in his imprisonment, Bruno embarks on a dangerous journey inside the camp's walls.
17.
The Counterfeiters (2007)
1h 38m Drama War
The story Jewish counterfeiter, Salomon Sorowitsch, coerced into assisting the Nazi operation of the Sachsenhausen concentration camp during World War II.
1h 36m Drama History
The historical recreation of the 1942 Wannsee Conference, in which Nazi and SS leaders gathered in a Berlin suburb to discuss the "Final Solution to the Jewish Question". Led by SS-General Reinhard Heydrich, this group of high ranking German officials came to the historic and far reaching decision that the Jews of Europe were to be exterminated in what would come to be known as the Holocaust.
19.
Jakob the Liar (1999)
2h Comedy Drama History
In 1944 Poland, a Jewish shop keeper named Jakob is summoned to ghetto headquarters after being caught out after curfew. While waiting for the German Kommondant, Jakob overhears a German radio broadcast about Russian troop movements. Returned to the ghetto, the shopkeeper shares his information with a friend and then rumors fly that there is a secret radio within the ghetto.
20.
The Bridge at Remagen (1969)
1h 57m History War Action
In March of 1945, as the War in Europe is coming to a close, fighting erupts between German and American troops at the last remaining bridgehead across the Rhine.
2h 30m Drama War
The true story of pianist Władysław Szpilman's experiences in Warsaw during the Nazi occupation. When the Jews of the city find themselves forced into a ghetto, Szpilman finds work playing in a café; and when his family is deported in 1942, he stays behind, works for a while as a laborer, and eventually goes into hiding in the ruins of the war-torn city.
22.
Flame and Citron (2008)
2h 10m Drama History War
During Nazi occupation, red-headed Bent Faurschou-Hviid ("Flame") and Jørgen Haagen Schmith ("Citron"), assassins in the Danish resistance, take orders from Winther, who's in direct contact with Allied leaders. One shoots, the other drives. Until 1944, they kill only Danes; then Winther gives orders to kill Germans. When a target tells Bent that Winther's using them to settle private scores, doubt sets in, complicated by Bent's relationship with the mysterious Kitty Selmer, who may be a double agent. Also, someone in their circle is a traitor. Can Bent and Jørgen kill an über-target, evade capture, and survive the war? And is this heroism, naiveté, or mere hatred?
23.
Walking with the Enemy (2013)
24.
Flags of Our Fathers (2006)
2h 15m War Drama History
There were five Marines and one Navy Corpsman photographed raising the U.S. flag on Mt. Suribachi by Joe Rosenthal on February 23, 1945. This is the story of three of the six surviving servicemen - John 'Doc' Bradley, Pvt. Rene Gagnon and Pvt. Ira Hayes - who fought in the battle to take Iwo Jima from the Japanese.
2h 2m War Drama History
A group of English, American, Dutch and Australian women creates a vocal orchestra while being imprisoned in a Japanese POW camp on Sumatra during World War II.
2h 25m Drama War
A dramatization of one man's rescue of Jewish refugees in the Nazi-occupied Polish city of Lvov. In Darkness tells the true story of Leopold Soha who risks his own life to save a dozen people from certain death. Initially only interested in his own good, the thief and burglar hides Jewish refugees for 14 months in the sewers of the Nazi-occupied town of Lvov (formerly Poland).
27.
Letters from Iwo Jima (2006)
2h 21m Action Drama War
The story of the battle of Iwo Jima between the United States and Imperial Japan during World War II, as told from the perspective of the Japanese who fought it.
28.
Hart's War (2002)
2h 5m Drama War
Fourth-generation Army Col. William McNamara is imprisoned in a brutal German POW camp. Still, as the senior-ranking American officer, he commands his fellow inmates, keeping a sense of honor alive in a place where honor is easy to destroy, all under the dangerous eye of the Luftwafe vetran Col. Wilhelm Visser. Never giving up the fight to win the war, McNamara is silently planning, waiting for his moment to strike back at the enemy. A murder in the camp gives him the chance to set a risky plan in motion. With a court martial to keep Visser and the Germans distracted, McNamara orchestrates a cunning scheme to escape and destroy a nearby munitions plant, enlisting the unwitting help of young Lt. Tommy Hart. Together with his men, McNamara uses a hero's resolve to carry out his mission, ultimately forced to weigh the value of his life against the good of his country.
29.
The Great Raid (2005)
2h 12m Action History War
As World War II rages, the elite Sixth Ranger Battalion is given a mission of heroic proportions: push 30 miles behind enemy lines and liberate over 500 American prisoners of war.
30.
The Longest Day (1962)
2h 58m Drama History War
The retelling of June 6, 1944, from the perspectives of the Germans, US, British, Canadians, and the Free French. Marshall Erwin Rommel, touring the defenses being established as part of the Reich's Atlantic Wall, notes to his officers that when the Allied invasion comes they must be stopped on the beach. "For the Allies as well as the Germans, it will be the longest day"
2h 2m Drama History War
On September 1st, 1939, Nazi Germany invades Poland, unleashing World War II. On September 17th, the Soviet Red Army crosses the border. The Polish army, unable to fight on two fronts, is defeated. Thousands of Polish men, both military and government officials, are captured by the invaders. Their fate will only be known several years later.
explore
Check out more list from our community