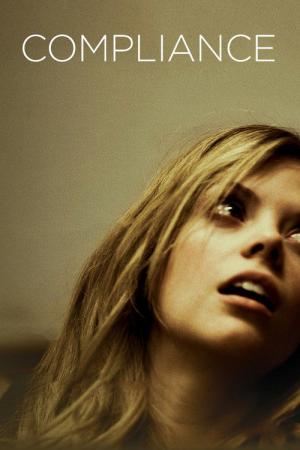 14 Best Movies Like Compliance ...
If you liked this movie , you will definitely love these too! In this selection we highlight some of the best films that share a very similar premise to 'Compliance', and are worth checking out.
1h 39m Crime Drama Mystery History
A drama centered around the relationship between journalist Michael Finkel and Christian Longo, an FBI Most Wanted List murderer who for years lived outside the U.S. under Finkel's name.
2.
Best Laid Plans (1999)
1h 32m Drama Thriller Crime
Rich, successful Bryce meets beautiful Lissa at a bar one night and invites her back to his house, not suspecting for a moment that Lissa isn't really who she seems. What unfolds next is a dangerous, tangled web of double-crosses and seduction.
1h 59m Action Science Fiction
After years of outrunning ruthless bounty hunters, escaped convict Riddick suddenly finds himself caught between opposing forces in a fight for the future of the human race. Now, waging incredible battles on fantastic and deadly worlds, this lone, reluctant hero will emerge as humanity's champion - and the last hope for a universe on the edge of annihilation.
2h 1m Crime Thriller
Captivated by the lure of sudden wealth, the quiet rural lives of two brothers erupt into conflicts of greed, paranoia and distrust when over $4 million in cash is discovered at the remote site of a downed small airplane. Their simple plan to retain the money while avoiding detection opens a Pandora's box when the fear of getting caught triggers panicked behavior and leads to virulent consequences.
1h 53m Thriller
A husband is on trial for the attempted murder of his wife, in what is seemingly an open/shut case for the ambitious district attorney trying to put him away. However, there are surprises for both around every corner, and, as a suspenseful game of cat-and-mouse is played out, each must manipulate and outwit the other.
2h Drama Thriller
Das Experiment is a shocking psycho thriller about the potential for brutality that humans hide. Even more shocking is the fact that it's based on an actual occurrence — a 1971 psychological experiment at Stanford University that was aborted prematurely when the experimenters lost control.
7.
Along Came a Spider (2001)
1h 44m Crime Mystery Thriller Action
After the harrowing death of his partner, detective and best-selling author Alex Cross has retreated to the peace of retirement. But when a brilliant criminal kidnaps a senator's young daughter, Alex is lured back into action. Teamed with the Secret Service agent assigned to protect the missing girl, Alex follows a serpentine trail of clues that leads him to a stunning discovery - the kidnapper wants more than just ransom.
1h 43m Thriller Drama
Tensions are high after a Danish freighter is captured and held for ransom by Somali pirates, leading to weeks of high-stakes negotiations – and an escalating potential for explosive violence.
9.
The Business of Strangers (2001)
1h 24m Drama Thriller
A dark thriller about a successful businesswoman and her young assistant who toy with a slow-witted businessman while stuck at an airport hotel.
1h 43m Crime Drama Thriller
A chronicle of the interaction between college student Jason Moss and the object of his obsession, serial killer John Wayne Gacy.
1h 45m Drama Thriller
Parole officer Jack Mabry has only a few weeks left before retirement and wishes to finish out the cases he's been assigned. One such case is that of Gerald 'Stone' Creeson, a convicted arsonist who is up for parole. Jack is initially reluctant to indulge Stone in the coarse banter he wishes to pursue and feels little sympathy for the prisoner's pleads for an early release. Seeing little hope in convincing Jack himself, Stone arranges for his wife to seduce the officer, but motives and intentions steadily blur amidst the passions and buried secrets of the corrupted players in this deadly game of deception.
1h 50m Crime Drama
A young short-con grifter suffers both injury and the displeasure of reuniting with his criminal mother, all the while dating an unpredictable young lady.
2h Crime Thriller
A psychological thriller about a man who is sometimes controlled by his murder-and-mayhem-loving alter ego.
14.
Unlawful Entry (1992)
1h 57m Crime Thriller Mystery
After a break-in at their house, a couple gets help from one of the cops that answered their call. He helps them install the security system, and begins dropping by on short notice and unofficial patrol, and spends a lot of time discussing the couple's problems with the wife. The husband begins wondering if they're getting too much help.
explore
Check out more list from our community