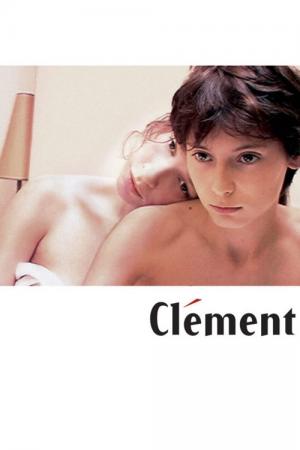 21 Best Movies Like Clement ...
If you liked this film , you will for sure love these too! In this collection we highlight some of the best films that share a very similar mood to '', and are worth checking out.
1h 39m Drama
After Margaret, a divorcée living in Dublin, loses her teenage son, she develops an unorthodox relationship with Joe, a homeless youth. Their tentative trust is threatened by his involvement with a violent gang and the escalation of her ex-husband's grieving rage.
18-year old Georg and 13-year old Barbara have been playing together as children. Play becomes love later, which leads to a catastrophe , as their parents are hostile leading to file a report to the court, as Barbara is still under age.
A grandmother has a passionate affair with a man half her age, who is also sleeping with her daughter.
Max Baron is a Jewish advertising executive in his 20s who's still getting over the death of his wife. Nora Baker is a 40-something diner waitress who enjoys the wilder side of life. Mismatched or not, their attraction is instant and smoldering. With time, however, their class and age differences become an obstacle in their relationship, especially since Max can't keep Nora a secret from his Jewish friends and upper-crust associates forever.
A lonely 40-year old woman finds herself shattering taboos by falling in love with the 14-year old Julien – but is it romance, or a desperate attempt to turn back time in the face of middle age?
The story of Michael Berg, a German lawyer who, as a teenager in the late 1950s, had an affair with an older woman, Hanna, who then disappeared only to resurface years later as one of the defendants in a war crimes trial stemming from her actions as a concentration camp guard late in the war. He alone realizes that Hanna is illiterate and may be concealing that fact at the expense of her freedom.
8.
One Wild Moment (2015)
9.
Summer of '42 (1971)
Over the summer of 1942 on Nantucket Island, three friends -- Hermie, Oscy and Benjie -- are more concerned with getting laid than anything else. Hermie falls in love with the married Dorothy, whose husband is an army pilot recently sent to the battlefront of World War II.
Benjamin, a recent college graduate very worried about his future, finds himself in a love triangle with an older woman and her daughter.
2h 17m Drama
Urbane professor Humbert Humbert marries a New England widow to be near her nymphet daughter.
14.
Jan Dara the Beginning (2012)
15.
In Praise of Older Women (1978)
1h 40m Drama
Lil and Roz are two lifelong friends, having grown up together as neighbors in an idyllic beach town. As adults, their sons have developed a friendship as strong as that which binds their mothers. One summer, all four are confronted by simmering emotions that have been mounting between them, and each find unexpected happiness in relationships that cross the bounds of convention.
17.
Young & Beautiful (2013)
A sumptuous dramatic comedy set in late 19th Century France, during the Belle Epoque, a period of social and cultural excess in European upper classes which ended only as the First World War erupted.
19.
Queen of Hearts (2019)
1h 15m Documentary
Audrey Flack has always been a trailblazer. Now, she returns to her canvas for the first time in decades, revealing her longtime struggles as an artist and mother to find her rightful place in the art world. Queen of Hearts is a moving portrait of a woman who is still testing, still experimenting, still searching.
1h 29m Drama
The film shows the apparently intact world of a middle class family, whose harmonious facade crumbles due to the unexpected visit of their relative Paul, a young man of 16 years. Paul arrives looking for love and support after the suicide of his father.
explore
Check out more list from our community