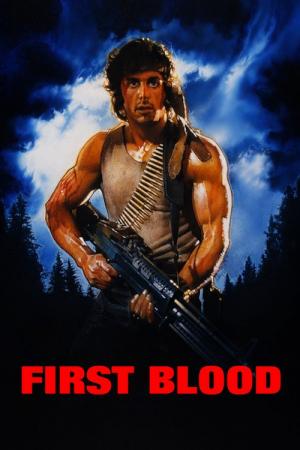 13 Best Movies Like First Blood ...
If you liked this one , you will for sure love these too! In this selection we highlight some of the best films that share a very similar premise to 'First Blood', and are worth checking out.
1h 53m Action
During a rescue mission, a team of Navy Seals discover that a terrorist group have access to deadly US built Stinger missiles, and must set out to locate and destroy them before they can be used.
2.
The Bourne Legacy (2012)
2h 15m Action Thriller
New CIA operative Aaron Cross experiences life-or-death stakes that have been triggered by the previous actions of Jason Bourne.
3.
Missing in Action (1984)
1h 55m Action Adventure Thriller
A group of armed robbers fleeing the police head for the New Jersey Tunnel and run right into trucks transporting toxic waste. The spectacular explosion that follows results in both ends of the tunnel collapsing and the handful of people who survived the explosion are now in peril. Kit Latura is the only man with the skill and knowledge to lead the band of survivors out of the tunnel before the structure collapses.
6.
Executive Decision (1996)
2h 13m Action Adventure Drama Thriller
Terrorists hijack a 747 inbound to Washington D.C., demanding the release of their imprisoned leader. Intelligence expert David Grant (Kurt Russell) suspects another reason and he is soon the reluctant member of a special assault team that is assigned to intercept the plane and hijackers.
7.
An Eye for an Eye (1981)
1h 46m Adventure Action Crime
Sean Kane is forced to resign from the San Francisco Police Department's Narcotics Division when he goes berserk after his partner is murdered. He decides to fight alone and follows a trail of drug traffickers into unexpected high places.
8.
On Deadly Ground (1994)
1h 42m Action Thriller
Forrest Taft is an environmental agent who works for the Aegis Oil Company in Alaska. Aegis Oil's corrupt CEO is the kind of person who doesn't care whether or not oil spills into the ocean or onto the land—just as long as it's making money for him.
1h 28m Action
A group of sadistic mercenaries led by Col. John Hogan kidnap Michael Danton from his home, and set him loose on the grounds of their secret camp to be used as training for new recruits. Danton has been called the "most perfect killer ever." Now, he'll have to prove it again. This prey has become DEADLY!
1h 48m Action
When rogue stealth-fighter pilot Vic Deakins deliberately drops off the radar while on maneuvers, the Air Force ends up with two stolen nuclear warheads -- and Deakins's co-pilot, Riley Hale, is the military's only hope for getting them back. Traversing the deserted canyons of Utah, Hale teams with park ranger Terry Carmichael to put Deakins back in his box.
11.
Mechanic: Resurrection (2016)
1h 38m Action Crime Thriller
Arthur Bishop thought he had put his murderous past behind him when his most formidable foe kidnaps the love of his life. Now he is forced to travel the globe to complete three impossible assassinations, and do what he does best, make them look like accidents.
1h 34m Drama Action Thriller Crime
In the wilderness of British Columbia, two hunters are tracked and viciously murdered by Aaron Hallum. A former Special Operations instructor is approached and asked to apprehend Hallum—his former student—who has 'gone rogue' after suffering severe battle stress from his time in Kosovo.
13.
Die Hard with a Vengeance (1995)
2h 8m Action Thriller
New York detective John McClane is back and kicking bad-guy butt in the third installment of this action-packed series, which finds him teaming with civilian Zeus Carver to prevent the loss of innocent lives. McClane thought he'd seen it all, until a genius named Simon engages McClane, his new "partner" -- and his beloved city -- in a deadly game that demands their concentration.
explore
Check out more list from our community