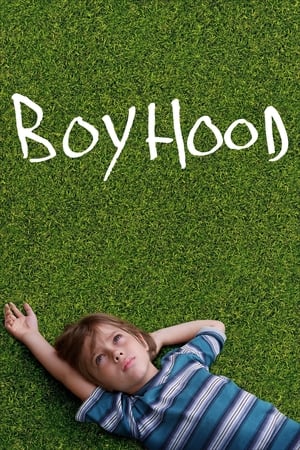 22 Best Movies Like Boyhood ...
If you liked this one , you will probably love these too! In this selection we highlight some of the best films that share a very similar mood to '', and are worth checking out.
1.
The Perks of Being a Wallflower (2012)
1h 43m Drama
Pittsburgh, Pennsylvania, 1991. High school freshman Charlie is a wallflower, always watching life from the sidelines, until two senior students, Sam and her stepbrother Patrick, become his mentors, helping him discover the joys of friendship, music and love.
2.
What Maisie Knew (2012)
1h 47m Drama
Despite his dedication to the junior-high students who fill his classroom, idealistic teacher Dan Dunne leads a secret life of addiction that the majority of his students will never know. But things change when a troubled student Drey makes a startling discovery of his secret life, causing a tenuous bond between the two that could either end disastrously or provide a catalyst of hope.
1h 40m Drama
Tracy is a normal 13-year-old trying to make it in school. After befriending the most popular girl at school, Evie, Tracy's world is turned upside down when Evie introduces her to a world of sex, drugs and cash. But it isn't long before Tracy's new world and attitude finally takes a toll on her, her family, and old friends.
1h 49m Drama
A teenager journeys through a series of foster homes after her mother goes to prison for committing a crime of passion.
1h 38m Drama
After twenty years of broken bottles and empty hallways, Mort Gleason witnesses his nephew Moo being beaten while in a drunken stupor. The short contact with family brings Mort back to what are left of his senses and he returns to the last home he remembers in Chicago. His sister Eileen lives in their family home now with her sixteen year old son, Abe. Her older son Moo, the now missing nephew, helped spark Mort's return to his family. Three, four, five weeks pass as Mort waits outside his home and makes a tenuous re-entry into family life. Abe dreams of a sailboat and distant horizons. He saves money and sees an advertisement for the Kathy II. He and his friend calculate a way to buy the vessel from two unscrupulous rogues who make ends meet wholesaling liquor and operating a sometime boatyard.
9.
Echo Park, L.A. (2006)
1h 30m Drama
As Magdalena's 15th birthday approaches, her simple, blissful life is complicated by the discovery that she's pregnant. Kicked out of her house, she finds a new family with her great-granduncle and gay cousin.
10.
12 and Holding (2005)
1h 30m Drama
An aging, disillusioned alcoholic gets a younger friend and wants him to pose as his son at a school reunion.
12.
A River Runs Through It (1992)
2h 3m Drama
A River Runs Through is a cinematographically stunning true story of Norman Maclean. The story follows Norman and his brother Paul through the experiences of life and growing up, and how their love of fly fishing keeps them together despite varying life circumstances in the untamed west of Montana in the 1920's.
14.
The Spectacular Now (2013)
Sutter, a popular party animal, unexpectedly meets the introverted Aimee after waking up on a stranger's lawn. As Sutter deals with the problems in his life and Aimee plans for her future beyond school, an unexpected romance blossoms between them.
15.
Yelling to the Sky (2011)
1h 34m Drama
As her family falls apart, seventeen year old Sweetness O'Hara is left to fend for herself in a neighborhood where her survival is uncertain.
16.
An American Rhapsody (2001)
A Hungarian family forced to flee the Communist country for the United States, must leave a young daughter behind. Six years later the family arranges to bring the absent daughter to the United States where she has trouble adjusting. The daughter then decides to travel to Budapest to discover her identity.
17.
Life as a House (2001)
2h 5m Drama
When a man is diagnosed with terminal cancer, he takes custody of his misanthropic teenage son, for whom quality time means getting high, engaging in small-time prostitution, and avoiding his father.
18.
To Save a Life (2009)
2h Drama
Jake Taylor has everything. He has a beautiful girl, he's the champion in basketball and beer pong, and everyone loves him. Then, an old childhood friend, whom Jake used to be friends with, commits suicide. Jake begins to think. He wonders what he could've done to save his friend's life. A youth minister tells him that Jake needs God. So Jake becomes a Christian. However, things begin to spin out of control. His dad is cheating on his mom, his girlfriend is pregnant, and his former friends ridicule and mock him. During all this, Jake is going to realize just what it means to be a Christian and how, to save a life.
20.
All the Wilderness (2014)
1h 20m Drama
Keeping to himself in the wake his father's death, James Charm finds refuge in solitary walks and creating morbid sketches — until a charismatic new friend and a quirky young woman begin to draw him out of his shell.
21.
Everything Must Go (2010)
explore
Check out more list from our community