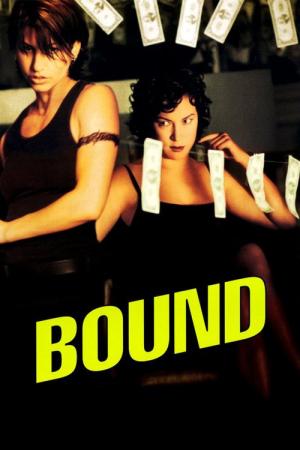 21 Best Movies Like Bound ...
If you liked this film , you will probably love these too! In this list we highlight some of the best films that share a very similar premise to '', and are worth checking out.
1h 30m Thriller
The daughter of a wealthy real estate mogul falls in love with a younger man, and she is introduced to the world of BDSM. With her newly awakened sexual prowess, she is finally able to take control of her life.
2.
Pleasure or Pain (2013)
1h 42m Drama Thriller
A young designer falls under a man's erotic spell and is drawn into a world of sexual abandon from which she may never return.
1h 45m Drama Thriller
A gallerist risks her family and flourishing career when she enters into an affair with a talented painter and slowly loses control of her life.
4.
Fifty Shades of Grey (2015)
2h 5m Drama Romance Thriller
When college senior Anastasia Steele steps in for her sick roommate to interview prominent businessman Christian Grey for their campus paper, little does she realize the path her life will take. Christian, as enigmatic as he is rich and powerful, finds himself strangely drawn to Ana, and she to him. Though sexually inexperienced, Ana plunges headlong into an affair -- and learns that Christian's true sexual proclivities push the boundaries of pain and pleasure.
1h 45m Drama Romance
A woman lawyer becomes mesmerized by a self-made millionaire during an encounter in Rio setting off a series of erotic encounters.
6.
Pandora's Box (2002)
1h 33m Thriller
Alan and Wendy Barnet have been married just long enough for the excitement to have gone out of their relationship, and they're looking for a way to put some spice back in their lives. After placing a personal ad looking for another couple interested in swapping mates, the Barnets are led to the Zebra Lounge, where they meet Jack and Louise Bauer, a pair of seasoned erotic adventurers. While the Barnets find the swinging scene exciting at first, they soon decide it may be doing more harm than good to their marriage. But easing the Bauers out of their lives proves to be neither simple nor safe.
8.
Killing Me Softly (2002)
1h 40m Thriller
A woman grows suspicious of her controlling husband after she discovers secrets about the women in his past.
1h 26m Thriller Drama
When a rebellious girl from a good family falls for the town drifter, she unwittingly brings a psychopath into her loving home.
1h 46m Drama Romance Thriller
A young and naive college art student becomes obsessed with assuming the identity and personality of a departed coed who used to live in her room, and in so doing causes complications that result in two men, a student and her art professor, lusting after her.
11.
When Will I Be Loved (2004)
1h 21m Drama Thriller Romance
Feeling undervalued by her boyfriend, a young woman begins to explore her sexuality with other people.
12.
Body of Evidence (1992)
1h Crime Drama
Bodies of Evidence is a police drama that aired on CBS from June 1992 to May 1993. It stars Lee Horsley and George Clooney as Los Angeles homicide detectives.
13.
Poison Ivy: The New Seduction (1997)
1h 33m Thriller Romance Drama
A sinister seductress vows to destroy a suburban family.
14.
Point of Seduction III: Body Chemistry (1994)
1h 28m Thriller Drama
A seductive teen befriends an introverted high school student and schemes her way into the lives of her wealthy family.
1h 35m Thriller Mystery
Someone does a nasty hatchet job on a San Francisco big shot and the Assistant D.A. takes charge of the investigation. Through a web of blackmail and prostitution involving the Governor, an old lover of the law man emerges as a prime suspect and he has to deal with his personal feelings as well as the case.
1h 57m Drama Romance
An erotic story about a woman, the assistant of an art gallery, who gets involved in an impersonal affair with a man. She barely knows about his life, only about the sex games they play, so the relationship begins to get complicated.
1h 46m Thriller Drama
A man's affair with his family's housemaid leads to a dark consequences. Eun-yi is hired as an au pair for Hae-ra (pregnant with twins) and her rich husband Hoon. Eun-yi's primary task is watching the couple's young daughter, Nami. Eun-yi is eager to connect to Nami, who gradually warms to her. Hoon begins to secretly flirt with Eun-yi, enticing her with glasses of wine and his piano playing, and they eventually begin a sexual relationship. Despite the affair, Eun-yi is still warm and friendly to Hoon's oblivious wife, Hae-ra. She even expresses enthusiasm and delight at the progress of Hae-ra's pregnancy.
1h 43m Thriller Crime Science Fiction Mystery
S. Darko follows Samantha Darko, the younger sister of Donnie, the protagonist of Donnie Darko, and her friend Corey. On their way to California, their car breaks down, forcing them to wait in a small town until it is fixed. While there, Samantha begins to have dreams that warn her of the end of the universe.
20.
The Story of O (1975)
1h 37m Drama
The beautiful O is taken by her boyfriend, Rene, to a bizarre retreat, where she is trained in bondage and sexual perversion...
explore
Check out more list from our community