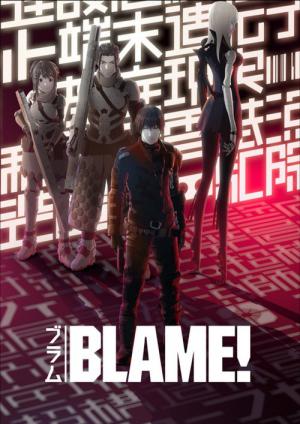 20 Best Movies Like Blame ...
If you liked this movie , you will for sure love these too! In this collection we highlight some of the best films that share a very similar mood to '', and are worth checking out.
1.
My Teacher, My Obsession (2018)
1h 45m Drama Thriller TV Movie
Riley is struggling to make friends after transferring to a new high school where her father, Chris, is an English teacher. When she meets Kyla, they quickly becomes close friends. However, the friendship takes a strange turn when Riley learns that Kyla is obsessed with her dad. Will Kyla successfully seduce Chris and start a twisted new life with him by removing everyone in her path, or will Riley be able to save her father from Kyla's treacherous plot before it's too late?
1h 31m Drama
At Phoenix Progressive School, students take notes lying on parlor couches and are encouraged to explore their gifts through electives like break-dancing and graphic-novel writing. In the midst of all this liberal pedagogy and budding talent, Molly Maxwell feels unexceptional, until she embarks on a photography independent study under the tutelage of her attractive English teacher, Ben. Their relationship quickly evolves beyond the darkroom, introducing Molly to the throes of a first love, and putting Ben's job in jeopardy.
1h 29m Drama
Freshman high-school student Melinda has refused to speak ever since she called the cops on a popular summer party. With her old friends snubbing her for being a rat, and her parents too busy to notice her troubles, she folds into herself, trying to hide her secret: that star senior Andy raped her at the party. But Melinda does manage to find solace in her art class headed by Mr. Freeman.
6.
A Girl Like Her (2015)
1h 31m Drama
Sophomore year has been a nightmare for Jessica Burns. Relentlessly harassed by her former friend Avery Keller, Jessica doesn't know what she did to deserve the abuse from one of South Brookdale High's most popular and beautiful students. But when a shocking event changes both of their lives, a documentary film crew, a hidden digital camera, and the attention of a reeling community begin to reveal the powerful truth about A Girl Like Her.
1h 42m Action Drama Thriller
The story of five teenage girls who form an unlikely bond after beating up a teacher who has sexually harassed them. They build a solid friendship but their wild ways begin to get out of control.
9.
For My Daughter's Honor (1996)
1h 28m Drama TV Movie
Fourteen-year-old high school student, Amy Dustin, becomes an object of romantic affection to the school's biology teacher and football coach, Pete Nash. They take a sudden interest in each other, sending each other notes and talking on the telephone. Although Pete has a family, the two begin a secret relationship. People then begin to suspect that Pete and Amy are having an affair.
10.
Teenage Dirtbag (2009)
1h 46m Drama
A popular high school girl is harassed by a delinquent boy until they are placed in creative writing class together. Through written words, they create a bond, but tragically a bond that cannot withstand her social pressures or his brutal home life.
2h Drama Family TV Movie
A mother and her daughter confront the intimidation of teen peer pressure and the emotionally brutalizing social rituals of high school.
12.
The Kirishima Thing (2012)
1h 43m Drama
A story about the disappearance of Kirishima, a star athlete of the volleyball club, and how his disappearance affects every person in school.
13.
Yelling to the Sky (2011)
1h 34m Drama
As her family falls apart, seventeen year old Sweetness O'Hara is left to fend for herself in a neighborhood where her survival is uncertain.
1h 46m Drama
When David Greene receives a football scholarship to a prestigious prep school in the 1950s, he feels pressure to hide the fact that he is Jewish from his classmates and teachers, fearing that they may be anti-Semitic. He quickly becomes the big man on campus thanks to his football skills, but when his Jewish background is discovered, his worst fears are realized and his friends turn on him with violent threats and public ridicule.
1h 30m Drama
A bullied student sees visions of a rabbit he was forced to kill as a child, and those visions propel him into a state where his imagination causes him to carry out violent acts.
1h 32m Drama
After Davey's father is killed in a hold-up, she and her mother and younger brother visit relatives in New Mexico. Here Davey is befriended by a young man who helps her find the strength to carry on and conquer her fears.
17.
The Inevitable Defeat of Mister & Pete (2013)
1h 48m Drama
Coming of age story about two inner city youths, who are left to fend for themselves over the summer after their mothers are taken away by the authorities.
1h 23m Drama Romance
Jess, age 18, and Moss, age 12 are second cousins in the dark-fire tobacco fields of rural Western Kentucky. Without immediate families that they can relate to, and lacking friends their own age, they only have each other. Over the course of a summer they venture on a journey exploring deep secrets and hopes of a future while being confronted with fears of isolation, abandonment and an unknown tomorrow.
19.
All the Wilderness (2014)
1h 20m Drama
Keeping to himself in the wake his father's death, James Charm finds refuge in solitary walks and creating morbid sketches — until a charismatic new friend and a quirky young woman begin to draw him out of his shell.
explore
Check out more list from our community