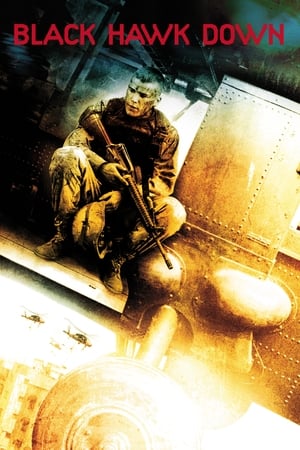 14 Best Movies Like Black Hawk Down ...
If you liked this one , you will definitely love these too! In this list we highlight some of the best films that share a very similar mood to 'Black Hawk Down', and are worth checking out.
1.
Battle of the Bulge (1965)
2h 47m Drama History War
In the winter of 1944, the Allied Armies stand ready to invade Germany at the coming of a New Year. To prevent it, Hitler orders an all-out offensive to re-take French territory and capture the major port city of Antwerp.
2.
Enemy at the Gates (2001)
2h 11m Drama War History
A Russian and a German sniper play a game of cat-and-mouse during the Battle of Stalingrad in WWII.
2h 17m Western History War
Based on the 1836 standoff between a group of Texan and Tejano men, led by Davy Crockett and Jim Bowie, and Mexican dictator Santa Anna's forces at the Alamo in San Antonio, Texas.
4.
Full Metal Jacket (1987)
1h 57m Drama War
A pragmatic U.S. Marine observes the dehumanizing effects the U.S.-Vietnam War has on his fellow recruits from their brutal boot camp training to the bloody street fighting in Hue.
2h 1m War Action Drama History
Four Navy SEALs on a covert mission to neutralize a high-level Taliban operative must make an impossible moral decision in the mountains of Afghanistan that leads them into an enemy ambush. As they confront unthinkable odds, the SEALs must find reserves of strength and resilience to fight to the finish.
1h 47m War Action Drama
The story of the miraculous evacuation of Allied soldiers from Belgium, Britain, Canada and France, who were cut off and surrounded by the German army from the beaches and harbour of Dunkirk between May 26th and June 4th 1940 during World War II.
2h 3m War Drama History Action
A small unit of U.S. soldiers, alone at the remote Combat Outpost Keating, located deep in the valley of three mountains in Afghanistan, battles to defend against an overwhelming force of Taliban fighters in a coordinated attack. The Battle of Kamdesh, as it was known, was the bloodiest American engagement of the Afghan War in 2009 and Bravo Troop 3-61 CAV became one of the most decorated units of the 19-year conflict.
8.
American Sniper (2014)
2h 13m War Action
U.S. Navy SEAL Chris Kyle takes his sole mission—protect his comrades—to heart and becomes one of the most lethal snipers in American history. His pinpoint accuracy not only saves countless lives but also makes him a prime target of insurgents. Despite grave danger and his struggle to be a good husband and father to his family back in the States, Kyle serves four tours of duty in Iraq. However, when he finally returns home, he finds that he cannot leave the war behind.
9.
Tears of the Sun (2003)
2h 1m Action Drama War
Navy SEAL Lieutenant A.K. Waters and his elite squadron of tactical specialists are forced to choose between their duty and their humanity, between following orders by ignoring the conflict that surrounds them, or finding the courage to follow their conscience and protect a group of innocent refugees. When the democratic government of Nigeria collapses and the country is taken over by a ruthless military dictator, Waters, a fiercely loyal and hardened veteran is dispatched on a routine mission to retrieve a Doctors Without Borders physician.
2h 10m War Drama Action History
A team of CIA agents and special forces head into Afghanistan in the aftermath of the September 11th attacks in an attempt to dismantle the Taliban.
11.
Only the Brave (2006)
1h 39m Drama War
A searing portrait of war and prejudice, 'Only the Brave' takes you on a haunting journey into the hearts and minds of the forgotten heroes of WWII - the Japanese-American 100th/442nd.
12.
Rescue Under Fire (2017)
1h 33m War
The crew of a medical helicopter suffers an accident when helping a joint force of USA and United Nations troops under Spanish command division in Afghanistan. The Spanish army has only one night to organize the rescue of the crew and injured, but what seems routine turns into hell once they receive the order to rescue the helicopter as well. Things only get worse when during the night a huge a concentration of Talibans begin surround them.
13.
The Thin Red Line (1998)
2h 51m Drama History War
The story of a group of men, an Army Rifle company called C-for-Charlie, who change, suffer, and ultimately make essential discoveries about themselves during the fierce World War II battle of Guadalcanal. It follows their journey, from the surprise of an unopposed landing, through the bloody and exhausting battles that follow, to the ultimate departure of those who survived.
14.
Saving Private Ryan (1998)
2h 49m Drama History War
As U.S. troops storm the beaches of Normandy, three brothers lie dead on the battlefield, with a fourth trapped behind enemy lines. Ranger captain John Miller and seven men are tasked with penetrating German-held territory and bringing the boy home.
explore
Check out more list from our community