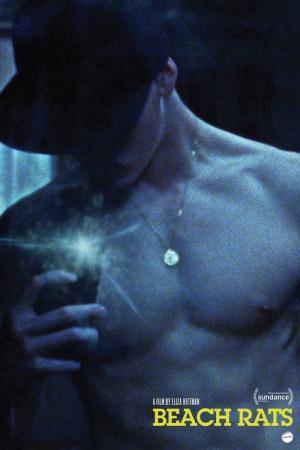 12 Best Movies Like Beach Rats ...
If you liked this one , you will probably love these too! In this selection we highlight some of the best films that share a very similar premise to 'Beach Rats', and are worth checking out.
1h 25m Drama
James White is a troubled twentysomething trying to stay afloat in a frenzied New York City. As he retreats further into a hedonistic lifestyle, his mother's battle with a serious illness faces a series of setbacks that force him to assume more responsibility. With the pressure on him mounting, James must find new reserves of strength or risk imploding completely.
2.
Midnight Cowboy (1969)
1h 53m Drama
Joe Buck is a wide-eyed hustler from Texas hoping to score big with wealthy New York City women; he finds a companion in Enrico "Ratso" Rizzo, an ailing swindler with a bum leg and a quixotic fantasy of escaping to Florida.
3.
My Own Private Idaho (1991)
1h 44m Drama Adventure
In this loose adaptation of Shakespeare's "Henry IV," Mike Waters is a gay hustler afflicted with narcolepsy. Scott Favor is the rebellious son of a mayor. Together, the two travel from Portland, Oregon to Idaho and finally to the coast of Italy in a quest to find Mike's estranged mother. Along the way they turn tricks for money and drugs, eventually attracting the attention of a wealthy benefactor and sexual deviant.
1h 55m Drama
Jared, the son of a Baptist pastor in a small American town, is outed to his parents at age 19. Jared is faced with an ultimatum: attend a gay conversion therapy program – or be permanently exiled and shunned by his family, friends, and faith.
6.
Floating Skyscrapers (2013)
1h 25m Drama Romance
Kuba attends an art opening with his girlfriend of two years and bumps into Mikal. The connection between these two young men is instantaneous and intoxicating, and despite opposition from all sides, he allows Mikal into his life. The results go beyond anything he could have imagined. This intimate and bold second feature from Polish director Tomasz Wasilewski captures the often-complicated consequences of finding love where others do not want it.
7.
And Your Mother Too! (2001)
1h 46m Drama Romance
In Mexico, two teenage boys and an attractive older woman embark on a road trip and learn a thing or two about life, friendship, sex, and each other.
9.
Wild Tigers I Have Known (2006)
1h 28m Drama
A lyrical telling of the coming of age of a 13-year-old boy who learns to cope with his new found sexuality and his unrequited love for the cool kid in school.
12.
Mysterious Skin (2004)
1h 48m Drama
A teenage hustler and a young man obsessed with alien abductions cross paths, together discovering a horrible, liberating truth.
explore
Check out more list from our community