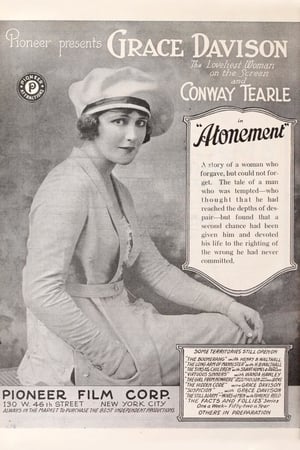 14 Best Movies Like Atonement ...
If you liked this one , you will definitely love these too! In this selection we highlight some of the best films that share a very similar premise to 'Atonement', and are worth checking out.
2h 51m Drama Romance
A strong-willed peasant girl is sent by her father to the estate of some local aristocrats to capitalize on a rumor that their families are from the same line. This fateful visit commences an epic narrative of sex, class, betrayal, and revenge.
2.
The Edge of Love (2008)
1h 50m Drama History Romance
When the Welsh poet Dylan Thomas and his flirtatious wife Caitlin sweep into war-torn London, the last thing they expect is to bump into Dylan's childhood sweetheart Vera. Despite her joy at seeing Dylan after so many years, Vera is swept off her feet by a dashing officer, William Killick, and finds herself torn between the open adoration of her new found beau and the wily charms of the exotic Welshman.
3.
Testament of Youth (2014)
2h 9m History Drama War
Testament of Youth is a powerful story of love, war and remembrance, based on the First World War memoir by Vera Brittain, which has become the classic testimony of that war from a woman's point of view. A searing journey from youthful hopes and dreams to the edge of despair and back again, it's a film about young love, the futility of war and how to make sense of the darkest times.
3h 20m Drama Romance War
The life of a Russian physician and poet who, although married to another, falls in love with a political activist's wife and experiences hardship during World War I and then the October Revolution.
5.
Pride & Prejudice (2005)
2h 7m Drama Romance
A story of love and life among the landed English gentry during the Georgian era. Mr. Bennet is a gentleman living in Hertfordshire with his overbearing wife and five daughters, but if he dies their house will be inherited by a distant cousin whom they have never met, so the family's future happiness and security is dependent on the daughters making good marriages.
6.
In the Land of Blood and Honey (2011)
2h 7m Drama Romance War
During the Bosnian War, Danijel, a soldier fighting for the Serbs, re-encounters Ajla, a Bosnian who's now a captive in his camp he oversees. Their once promising connection has become ambiguous as their motives have changed.
7.
The Painted Veil (2006)
2h 5m Romance Drama
A British medical doctor fights a cholera outbreak in a small Chinese village, while also being trapped at home in a loveless marriage to an unfaithful wife.
9.
The Sleeping Dictionary (2003)
1h 49m Drama Romance
A young Englishman is dispatched to Sarawak to become part of the British colonial government. He encounters some unorthodox local traditions, and finds himself faced with tough decisions of the heart involving the beautiful Selima, the unwitting object of his affections.
10.
Wuthering Heights (1992)
1h 45m Drama Romance
Young orphan Heathcliff is adopted by the wealthy Earnshaw family and moves into their estate, Wuthering Heights. Soon, the new resident falls for his compassionate foster sister, Cathy. The two share a remarkable bond that seems unbreakable until Cathy, feeling the pressure of social convention, suppresses her feelings and marries Edgar Linton, a man of means who befits her stature. Heathcliff vows to win her back.
11.
Snow Falling on Cedars (1999)
2h 7m Drama Romance
In the 1950s, a Japanese-American fisherman is suspected of killing his neighbour at sea—and race is a factor in the trial. So is reporter, Ishmael.
1h 48m Drama Romance War
In the aftermath of World War II, a British colonel and his wife are assigned to live in Hamburg during the post-war reconstruction, but tensions arise with the German widower who lives with them.
13.
Map of the Human Heart (1992)
14.
A Very Long Engagement (2004)
30m Documentary
We don't have an overview translated in English. Help us expand our database by adding one.
explore
Check out more list from our community