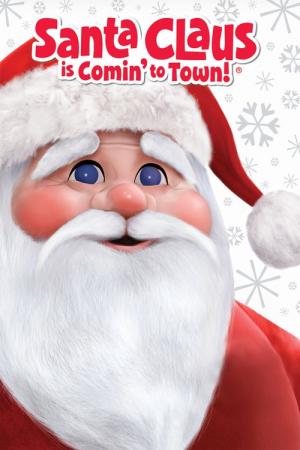 24 Best Miser Brothers Movies ...
If you liked this one , you will definitely love these too! In this collection we highlight some of the best films that share a very similar mood to '', and are worth checking out.
1h 23m Animation Comedy Family
A lowly stable elf finds that he is the only one who can stop an invasion of the North Pole by using the secret of Santa's Sleigh, a TimeGlobe, to travel back in time to Save Santa - twice.
2.
Tom and Jerry: A Nutcracker Tale (2007)
46m Family Animation Comedy
A holiday themed animated direct-to-video film starring Academy Award-winners, Tom and Jerry. It uses a good deal of Tchaikovsky's famous ballet The Nutcracker as background music. This film would be the last animated production for Tom and Jerry co-creator, Joseph Barbera, who would die on December 18, 2006. The film features all of the exaggerated violence usually found in Tom and Jerry.
3.
A Fairly Odd Christmas (2012)
4.
How Murray Saved Christmas (2014)
42m Animation Adventure Comedy
One-hour animated special surrounding a surly deli owner Murray Weiner, who is forced to step into Santa's shoes for one Christmas and bumbles his way into doing a great job.
5.
The Sandman and the Lost Sand of Dreams (2010)
1h 23m Animation Family
Each night, like every other child in the world, Miko goes to Dreamland thanks to magic sand dispersed by the Sandman. But one night, the evil dream Habumar steals the Sand of Dreams and takes control of Dreamland. The Sandman and his faithful sheep Neopomuk ask Miko to help them get back the precious sand, and to hence foil the plans of terrifying Habumar. So begins a great adventure in a world where all is possible.
6.
Care Bears: Journey to Joke-a-Lot (2004)
1h 20m Comedy Family Animation
Funshine Bear travels to Joke-a-lot where the people there crown him king.
7.
Toy Story That Time Forgot (2014)
22m Animation Family TV Movie Adventure Comedy Fantasy
During a post-Christmas play date, the gang find themselves in uncharted territory when the coolest set of action figures ever turn out to be dangerously delusional. It's all up to Trixie, the triceratops, if the gang hopes to return to Bonnie's room in this Toy Story That Time Forgot.
8.
The Pirates Who Don't Do Anything: A VeggieTales Movie (2008)
1h 26m Adventure Animation Comedy Science Fiction Family
A boatload of beloved VeggieTales pals embark on a fun and fresh pirate adventure with their trademark humor and silly songs in The Pirates Who Don't Do Anything - A VeggieTales Movie! Larry the Cucumber, Mr. Lunt and Pa Grape find themselves on the ride of their lives when they are mysteriously whisked back to the time when pirates ruled the high seas.
9.
Arthur Christmas (2011)
1h 37m Drama Animation Family Comedy
Each Christmas, Santa and his vast army of highly trained elves produce gifts and distribute them around the world in one night. However, when one of 600 million children to receive a gift from Santa on Christmas Eve is missed, it is deemed 'acceptable' to all but one—Arthur. Arthur Claus is Santa's misfit son who executes an unauthorised rookie mission to get the last present half way around the globe before dawn on Christmas morning.
10.
Care Bears: Oopsy Does It! (2007)
1h 11m Adventure Animation Family
While villain Grizzle plots against the Care Bears, it is up to Oopsy Bear to come to their rescue.
1h 39m Music Animation Family Fantasy
A love potion works its devious charms on fairies, elves and the swamp-dwelling Bog King as they all try to possess the potion for themselves.
12.
Yona Yona Penguin (2009)
1h 25m Family Animation Adventure
Rintaro directs a tale of three children who visit a land of wonder. This is the first "3D anime" that Madhouse has produced. Oh, and there are penguins.
13.
Elliot: The Littlest Reindeer (2018)
1h 29m Animation Family Adventure
When Blitzen announces his retirement on December 21st, a miniature horse has 3 days to fulfill his lifelong dream of earning a spot on Santa's team at the North Pole try-outs.
14.
Tinker Bell and the Lost Treasure (2009)
1h 21m Animation Family Adventure Fantasy
A blue harvest moon will rise, allowing the fairies to use a precious moonstone to restore the Pixie Dust Tree, the source of all their magic. But when Tinker Bell accidentally puts all of Pixie Hollow in jeopardy, she must venture out across the sea on a secret quest to set things right.
15.
Elf: Buddy's Musical Christmas (2014)
43m Animation Family Fantasy TV Movie
Santa narrates the story of Buddy's travels to New York City to meet the father he never knew he had. Along the way his unrelenting cheer transforms the lives of everyone he meets and opens his father's eyes to the magic of Christmas.
16.
Stuart Little 3: Call of the Wild (2005)
1h 12m Fantasy Animation Comedy Family
With school out for the summer, The Littles are vacationing in a cabin by the lake, and Stuart is so excited he could burst! But when Snowbell the cat is captured by a mean-spirited creature known simply as the Beast, it's up to Stuart and a skunk named Reeko to rescue him and a few other friends.
17.
The Tigger Movie (2000)
1h 17m Family Animation Comedy
Winnie the Pooh, Piglet, Owl, Kanga, Roo, and Rabbit are preparing a suitable winter home for Eeyore, the perennially dejected donkey, but Tigger's continual bouncing interrupts their efforts. Rabbit suggests that Tigger go find others of his kind to bounce with, but Tigger thinks "the most wonderful thing about tiggers is" he's "the only one!" Just in case though, the joyously jouncy feline sets out to see if he can find relatives.
18.
Little Nemo: Adventures in Slumberland (1989)
1h 35m Adventure Animation Family Fantasy
A little boy whose dreams transcend reality is sucked into his own fantasy, which is everything he has dreamed of, until he unleashes an old secret that may not only destroy this perfect dream world but reality itself.
19.
Winnie the Pooh: A Very Merry Pooh Year (2002)
1h 5m Animation Family
It's Christmastime in the Hundred Acre Wood and all of the gang is getting ready with presents and decorations. The gang makes a list of what they want for Christmas and send it to Santa Claus - except that Pooh forgot to ask for something. So he heads out to retrieve the letter and get it to Santa by Christmas...which happens to be tomorrow!
20.
Rudolph, the Red-Nosed Reindeer (1964)
52m Animation Family TV Movie
Sam the snowman tells us the story of a young red-nosed reindeer who, after being ousted from the reindeer games because of his glowing nose, teams up with Hermey, an elf who wants to be a dentist, and Yukon Cornelius, the prospector. They run into the Abominable Snowman and find a whole island of misfit toys. Rudoph vows to see if he can get Santa to help the toys, and he goes back to the North Pole on Christmas Eve. But Santa's sleigh is fogged in. But when Santa looks over Rudolph, he gets a very bright idea...
21.
Arthur 3: The War of the Two Worlds (2010)
1h 41m Animation Adventure Fantasy Family
Maltazard, the Evil M, is now 7 feet tall and evolving among the humans, causing terror wherever he goes. His goal is simple: forming an army of giant henchmen and ruling over the universe. Meanwhile, Arthur is still a Minimoy, and thus in a state where he's unable to fend him off. With the help of Selenia and Betameche, he hatches a plan to regain his usual size: all they must do is infiltrate Arthur's house through the pipeworks, catch an electric train from his bedroom to his grandfather's study and find an elixir that will make him grow back to his human size. Sounds simple enough, if it weren't for Darkos, Maltazard's own son, hot on their tails.
22.
The Happy Cricket from the Amazon (2001)
23.
The Adventures of Brer Rabbit (2006)
1h 11m Family Animation
Get ready for all of the laughs, adventure and hip-hopping good times in this all-new imaginative and modern retelling of Uncle Remus' best-loved tales. Parents and kids alike will delight in the escapades of the most mischievous and clever Brer Rabbit as he gleefully outwits Brer Fox, Brer Bear and a whole cast of other critters!
explore
Check out more list from our community