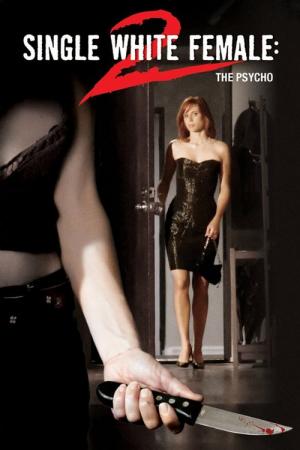 11 Best Like Mother Like Son ...
If you liked this film , you will probably love these too! In this collection we highlight some of the best films that share a very similar mood to 'Single White Female 2: The Psycho', and are worth checking out.
1.
You Belong to Me (2007)
1h 22m Thriller
Jeffrey has met the man of this dreams, hunky Frenchman René, he impulsively moves into the same building. The move backfires as Remé becomes cold and distant. Landlady Gladys lavishes attention on her new tenant.
2.
American Perfect (1997)
1h 40m Action Thriller
Criminal psychiatrist, Jake Nyman is taking a much needed vacation from responsibility. An experimental road trip during which ever decision will be made on a flip of a coin. Meanwhile, Sandra Thomas, disenchanted professional, is en route to pick up her flunked out sister, Alice, at a cheap motel before continuing on to visit their ailing mother. After being forced off the road by a mysterious assailant, however, Sandra is picked up by Jake, who's coin flipping amoral attitude quickly excites her own desire to break a few rules. Or worse. Jake and Sandra's romance is soon driven by chance acts of crime and kindness, all governed by the flip of a coin - at least until Sandra mysteriously disappears and Jake unwittingly picks up her suspicious sister, Alice ...
3.
Murder in Greenwich (2002)
1h 29m Crime Drama Family Mystery Thriller
The story of Martha Moxley, a 15-year-old girl murdered in Greenwich in the 1970s. Her murder went unsolved for 25 years.
1h 59m Horror Crime Drama Thriller
A charismatic psycho suspected of killing two innocent campers in a cold-blooded double homicide grows increasingly unstable as his suburban empire starts to crack at the foundations.
5.
Anatomy of a Psycho (1961)
1h 15m Crime Horror Mystery Thriller
The crazed brother of a condemned killer sent to the gas chamber swears vengeance on those he holds responsible for his brother's execution.
1h 56m Thriller
A retired widow has her daily routine derailed when she starts receiving mysterious, anonymous phone calls.
1h 33m Comedy Horror
A mourning son makes a deal to reanimate his one year dead mother, however things turn into an unexpected direction.
1h 35m Drama Crime
Ma Barker and her sons rob banks, shoot people and wind up at the top of the FBI's Most Wanted list in the 1930s.
9.
Beautiful & Twisted (2015)
1h 30m Crime Drama Thriller
Following the murder of hotel heir Ben Novack Jr., police focus their investigation on his wife, Narcy.
10.
Alone with Her (2006)
1h 18m Crime Drama Romance Thriller
The harrowing story of a disturbed young man's attempts to win the affections of an unsuspecting young woman. When Doug first sees Amy, he instantly falls for her and begins to watch her every move, going so far as to set up spy cameras in her apartment. However, as his fascination grows into obsession he's no longer satisfied with just watching.
1h 29m Drama Thriller TV Movie
Modern remake of Rear Window in which the lead character is paralyzed and lives in a high-tech home filled with assistive technology.
explore
Check out more list from our community