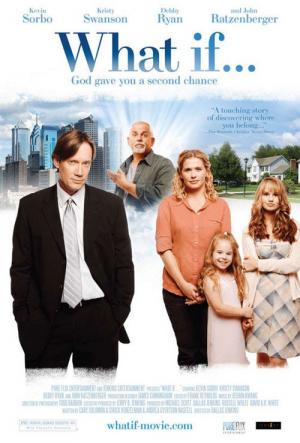 14 Best Heaven Sent ...
If you liked this one , you will for sure love these too! In this selection we highlight some of the best films that share a very similar premise to '', and are worth checking out.
Workaholic Thomas Johnson dies in an auto accident and comes back to life as a dog. Remembering some of who he was, he returns to his wife and son to protect them from the man who caused his accident. But, as time goes by, he remembers more of his life, and realizes he wasn't such a good husband and father.
2.
Defending Your Life (1991)
In an afterlife resembling the present-day US, people must prove their worth by showing in court how they have demonstrated courage.
3.
The Odd Life of Timothy Green (2012)
1h 45m Fantasy Drama Comedy Family
A childless couple bury a box in their backyard, containing all of their wishes for an infant. Soon, a child is born, though Timothy Green is not all that he appears.
4.
Christmas Spirit (2011)
1h 8m Mystery Documentary
This Christmas, Yvette Fielding and the 'Most Haunted' team of investigators will take you on a supernatural adventure like no other. Alone and in the dark they experience their worst nightmare yet as they try to find out who (or what) is haunting the manor. On a mission to capture paranormal evidence of things that go bump in the night, the team will find themselves pushed to the very limits. Have they gone too far this time?
5.
The Dust Factory (2004)
1h 39m Fantasy Drama Science Fiction Family
Ryan is a teenager who lacks the ability to speak. One day, Ryan falls off a bridge and he finds himself transported to a strange fantasy world where he encounters his Grandpa Randolph (Armin Mueller-Stahl) and a pretty girl named Melanie (Hayden Panettiere); together, Ryan and Melanie learn to help one another with their problems, and they both discover the wisdom they can gain from elders like Grandpa Randolph.
6.
Pete&`s Christmas (2013)
7.
Miracle in Manhattan (2010)
1h 30m Fantasy Drama Family TV Movie
Mrs Merkle (or Mrs. Miracle as she is know by some) finds herself in a toy department of a department store that is having all kinds of financial problems, but leave it to this kind lady as she will get the Christmas spirit flowing very freely at this store.
Pete Sandich is a reckless fire-fighting pilot who is killed in what was to have been his final mission. Ascending to Heaven, Pete is introduced to business-like angel who instructs the spectral Pete to pass on his aviation knowledge to his young successor. While doing so, Pete also smoothes the course of romance for his earthly girlfriend who, after several months of grieving, finally falls in love with another man.
10.
Delivering Milo (2001)
A guardian angel has 24 hours to convince a soul that life on Earth is worth the effort.
1h 21m Drama Fantasy Comedy TV Movie
The story is about Amber, a mean popular girl who gets electrocuted and dies and is not allowed to enter into heaven unless she helps the least popular girl in school become Prom Queen within a week, but things do not go as planned.
12.
Oh, God! Book II (1980)
God appears before 11-year-old Tracy Richards to ask for her help to spread his word and influence over the world which she suggests the slogan 'Think God.' Naturaly, Tracy's divorced parents think Tracy's crazy, and plot to halt her 'heaven-sent' mission to spread God's word.
13.
Heart and Souls (1993)
A businessman is reunited with the four lost souls who were his guardian angels during childhood, all with a particular purpose to joining the afterlife.
explore
Check out more list from our community