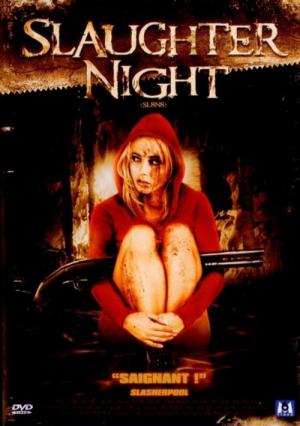 22 Best Films To Keep You Awake ...
If you liked this film , you will probably love these too! In this collection we highlight some of the best films that share a very similar premise to '', and are worth checking out.
2.
Bloody Birthday (1981)
1h 25m Science Fiction Horror
In 1970, three children are born at the height of a total eclipse. Due to the sun and moon blocking Saturn, which controls emotions, they have become heartless killers ten years later, and are able to escape detection because of their youthful and innocent facades. A boy and his teenage sister become endangered when they stumble onto the bloody truth.
4.
Children of the Corn: Genesis (2011)
5.
The Cellar Door (2007)
1h 25m Horror Thriller
Having developed an uncontrollable obsession with the beautiful young Rudy (Michelle Tomlinson), crazed serial killer Herman (James DuMont) kidnaps her and locks her in a cage in his basement. The only way for Rudy to survive this nightmare is to outsmart her psychopathic tormentor. But Herman has experience on his side: He's entrapped and tortured other women before, playing sick and twisted mind games with his frightened victims.
9.
Deep in the Woods (2000)
10.
The Brotherhood III: Young Demons (2003)
1h 22m Horror
A group of devil-may-care teenagers discover they've mistakenly called upon the Prince of Darkness in this flashy horror story.
11.
Killers 2: The Beast (2002)
1h 27m Action Horror Thriller
No overview found.
1h 37m Thriller
A waitress confronts all the wrong turns she has made in her short life and ultimately ends up facing the biggest wrong turn of all: her dangerous ex-boyfriend who's determined to win back her love or die trying.
1h 35m Horror Thriller
A young girl, Johanna, is attacked and seemingly murdered. Her father receives a phone call from the police pronouncing her dead as he sees her walk in the front door of their house. Strange things begin to happen to Johanna; she is disorientated and becomes pale and unresponsive. Similar attacks begin to happen, and Johanna's father takes it on himself to find out the truth. He embarks on a dark thrill ride of lost memories, conspiracy, and zombie-like symptoms. Finding the mysterious darkness within is the source of the bizarre world he has uncovered.
15.
Long Time Dead (2002)
17.
The Hitcher II: I've Been Waiting (2003)
1h 33m Action Thriller Horror
A sadistic serial killer terrorizes a couple driving on a rural highway in Texas while killing numerous people and framing them for his killings.
1h 29m Thriller Horror
A who-is-it setting in the claustrophobic corridors of an abandoned and locked-off office building that has several guests invited to a party by their mysterious, unknown host. Only it is they who are the victims of their crimes. Suspense and mistrust are not the only stalker in this cat and mouse game of wits and fear. Who is the stalker? Why is he killing? And what is it exactly that everyone here has in common?
1h 40m Thriller
Seventeen years ago, Mike kills a new mother of twin girls and took the babies to a house in the woods, claiming them as his own to appease his wife's desire for kids. 10 years later Stacy flees to her uncle's old secluded cabin in those same woods to escape her abusive boyfriend. There she is haunted by the ghosts of the little girls crying for their mother.
1h 28m Horror Thriller
An American family visiting their Irish roots accidentally stumbles on a horde of bloodthirsty mutant children.
explore
Check out more list from our community